Logo Design for St. Louis Recycling Company
Visual Lure was recently contracted to redesign a logo for St. Louis Recycling, a St. Louis recycling company that offers single stream recycling. Single stream recycling refers to the system in which all paper, cardboard and plastic containers are mixed together in a collection truck, instead of having to be sorted into separate commodities by the business and handled separately throughout the collection process. This makes it easier, and more convenient, for companies to recycle.
We design a large amount of logos for companies in St. Louis, and we usually cringe when one of them request us to use the St. Louis Gateway Arch in the logo design. Why? Because the Arch tends to be overused in St. Louis logos, but sometimes it just makes sense, and this is one of those cases.  The new logo features the St. Louis arch integrated into the universal symbol for recycling. A clever, simple and memorable logo.
Learn more about St. Louis Recycling at www.StLouisRecycling.com.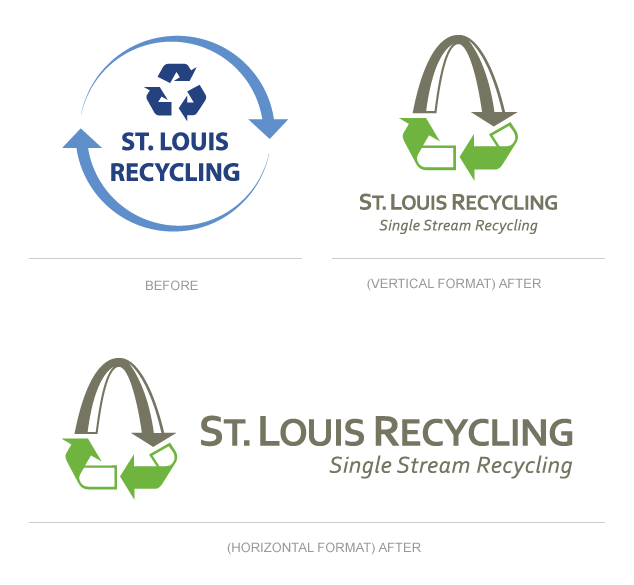 Learn more about our logo design services and don't forget to check out our logo design portfolio.