ST. LOUIS LOGO DESIGN & BRANDING
Your logo is the seed from which your visual brand will grow. It's what makes the first impression. We can help you make sure it's a great one. We can also take your logo and use it to inspire and develop a visually cohesive branding package, complete with a brand strategy, positioning and messaging.

BRANDING & LOGOS THAT STAND OUT
Looking for a logo or branding that will stand out from the crowd? Then you've come to the right place. Visual Lure is an internationally published logo design firm specializing in marketing and branding. For over 20 years we have been designing memorable, creative, timeless logos and visual identities for virtually every type of industry and market. To date we have had over 75 logos published in some of the most prestigious logo design publications in the World, including books like LogoLounge and Logo Talks by Artpower.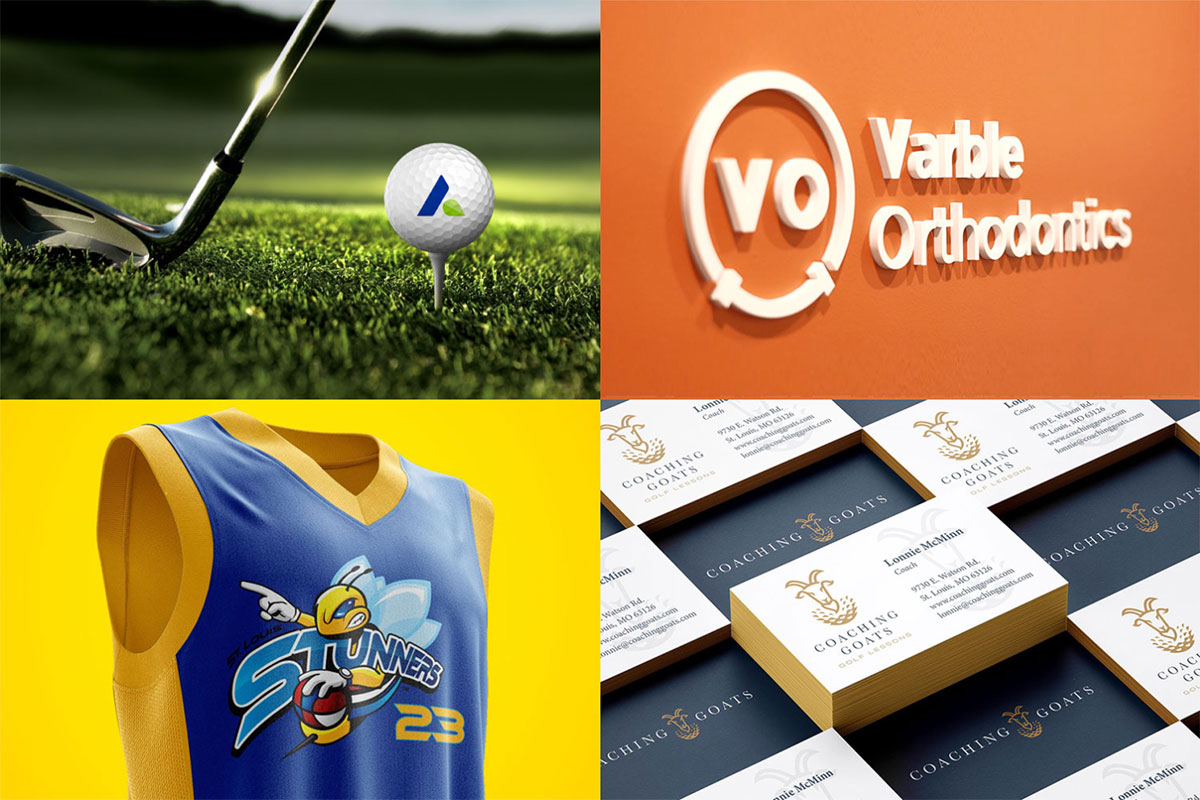 Branding Portfolio
We believe our branding portfolio speaks for itself. It features just a handful of the logo and branding packages we've designed over the years, but showcases our creativity, versatility and craftsmanship. It also shows how a logo is taken from a simple mark to creating a visual cohesive brand identity by utilizing typefaces, colors, patterns, design, messaging and strategy. Please visit our logo design portfolio if you would like to see our complete library of logos, or visit our blog to view all our latest branding and logo work.
Logo Design Portfolio
View our logo design portfolio to find the majority of the logos we've designed over the years, including many of the logo options that our clients did not select. It houses a great example of all different types of logos including text-based logos, crests, monogram logos, icons or symbol logos, and illustrative designs.
If you are from the Greater St. Louis area, we're sure you'll recognize more than a few of our logos. To view our most recent logos, check out our latest logo design blog post or follow us on Instagram.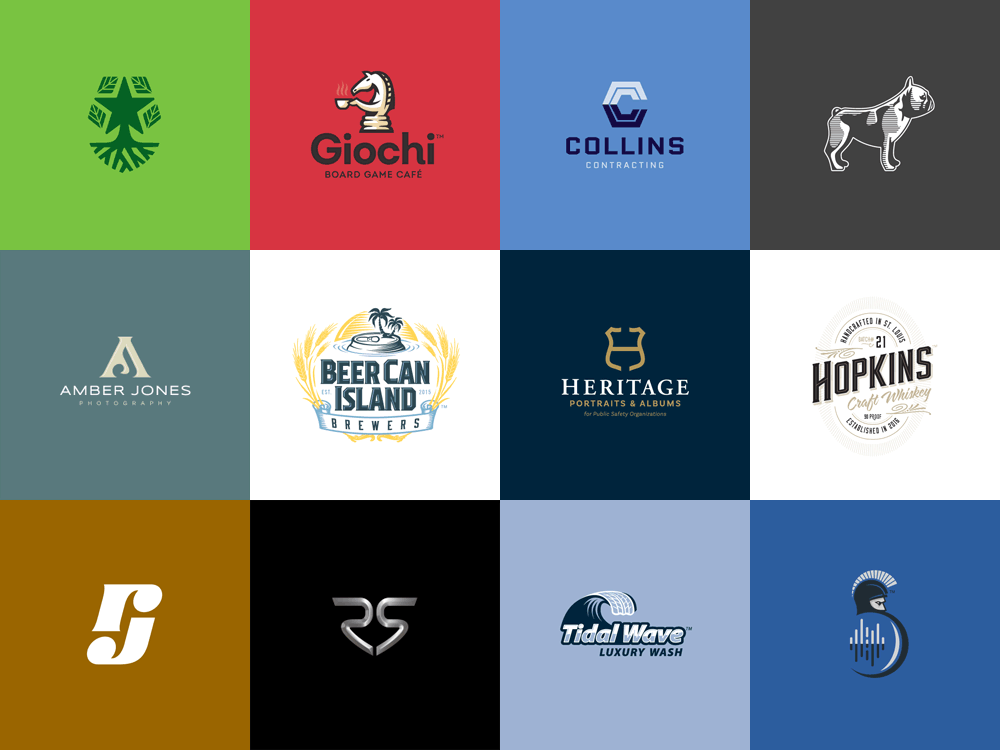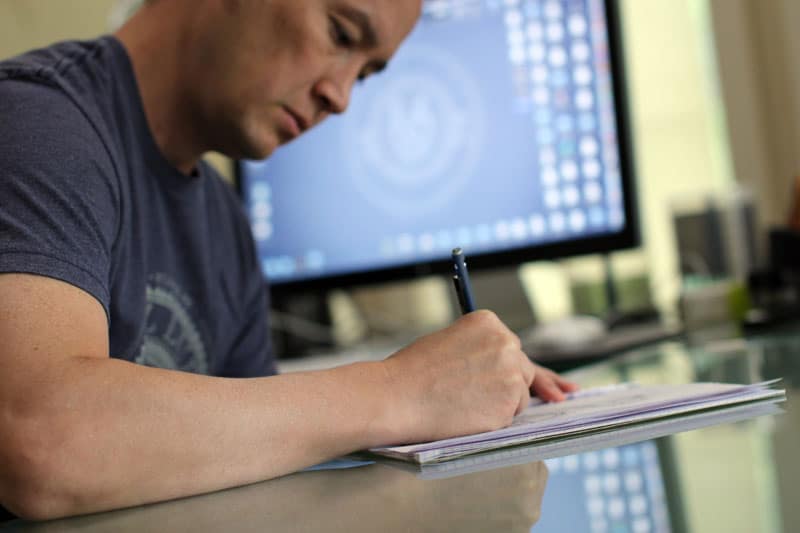 Our Logo Design Process
From information gathering and concept creation to sketching and final rendering. Take a sneak peek behind the scenes at how Visual Lure's logo design specialists develop a logo from start to finish. By viewing our logo design process you will learn how our designers have developed some of our award winning logos.
LOGO DESIGN AWARDS & ACCOLADES
Visual Lure consistently produces award-winning and internationally published logos due to their creative, eye-catching, and concept-driven designs. Below is a list of awards and publications where you can see our work featured:
Two logos published in LogoLounge Master Series, Initial & Crest Logos by Rockport Publishers, 2010.
Two logos published in LogoLounge Master Series, Symbol and Shape Logos by Rockport Publishers, 2010.
Two logos published in LogoLounge Master Series, Typography and Enclosure Logos by Rockport Publishers, 2010.
Three logos published in LogoLounge 7 by Rockport Publishers, 2011.
12 logos published in International Logo Talk II by Artpower.
Two logos published in LogoLounge 8 by Rockport Publishers, 2014.
8 logos published in LogoLounge 9 by HOW/F+W Media, 2016.
12 logo published for LogoLounge 10.
Logo places 2nd in Logo Wave Awards International, Wave 5.
6 logo published in LogoLounge 11.
6 logo published in LogoLounge 12.
Named a Top Logo Designer by Upcity.
7 logo published in LogoLounge 13.
2 Best Logo Design Awards from Design Rush.
14 logo selected for LogoLounge 14.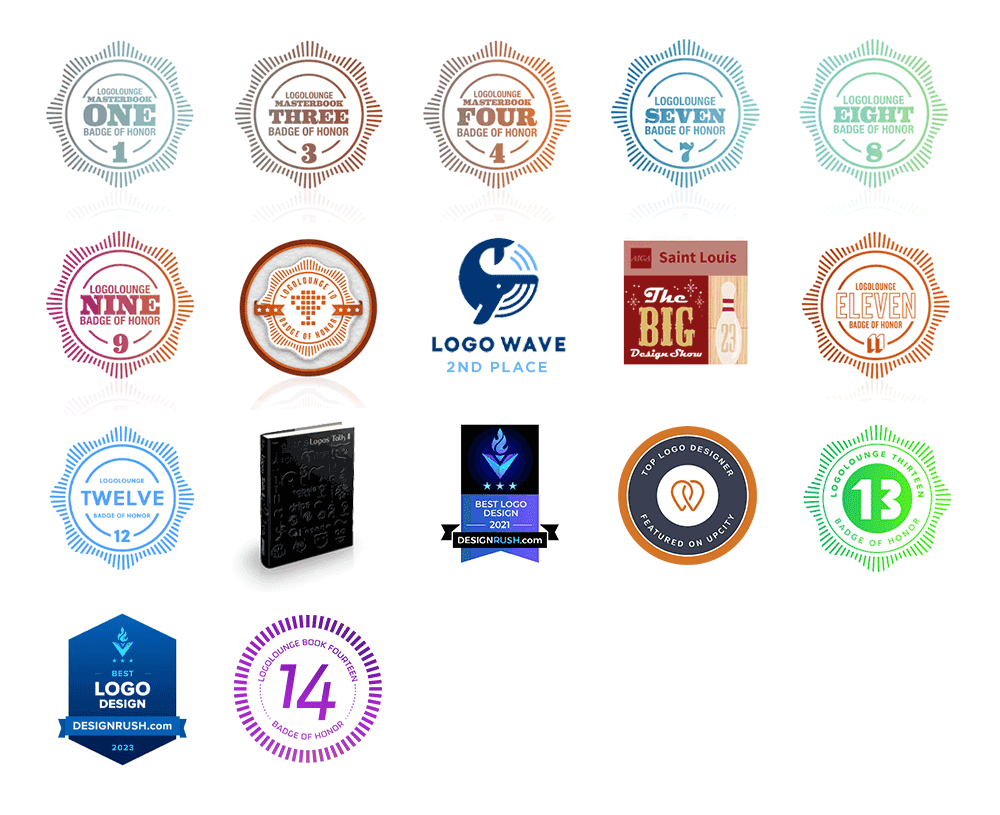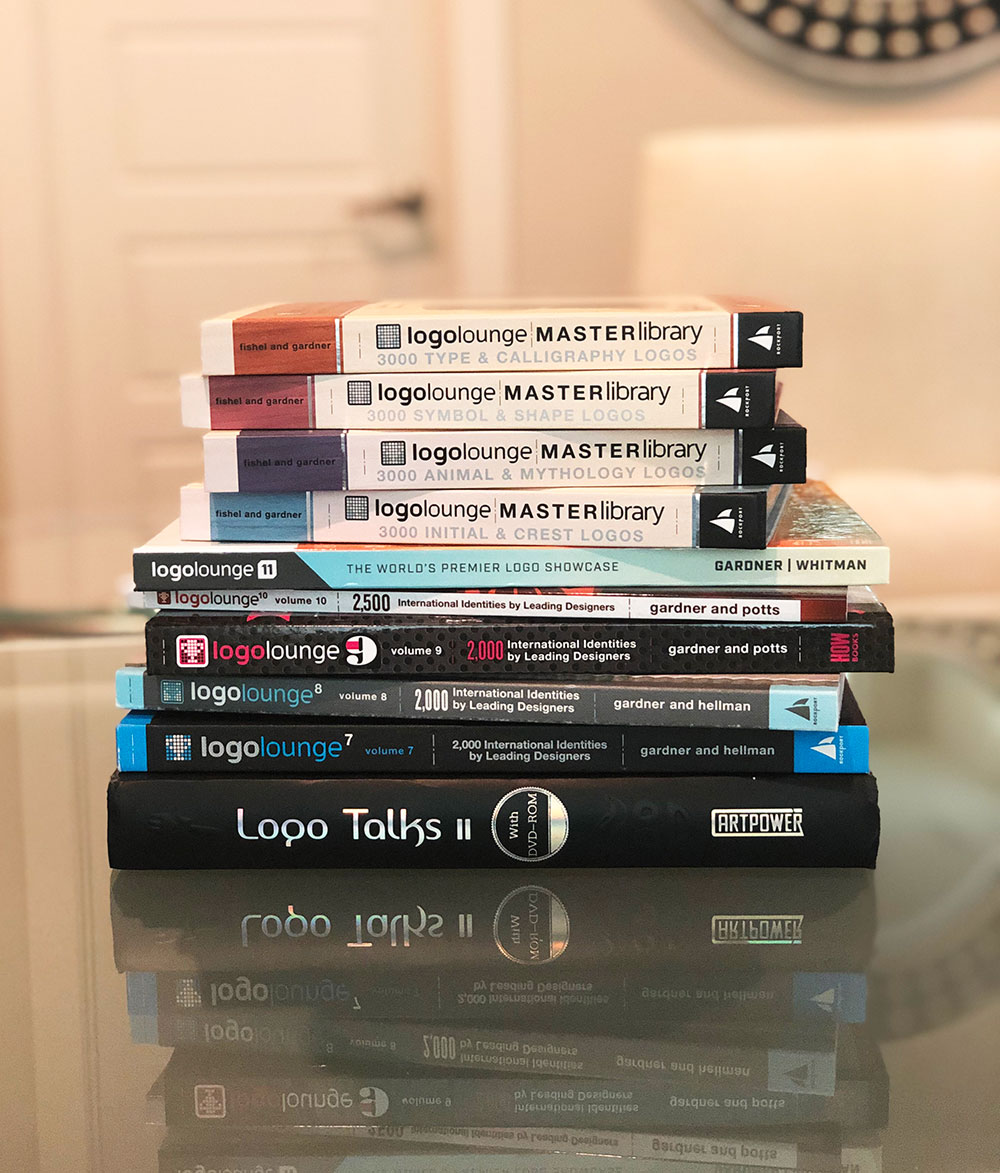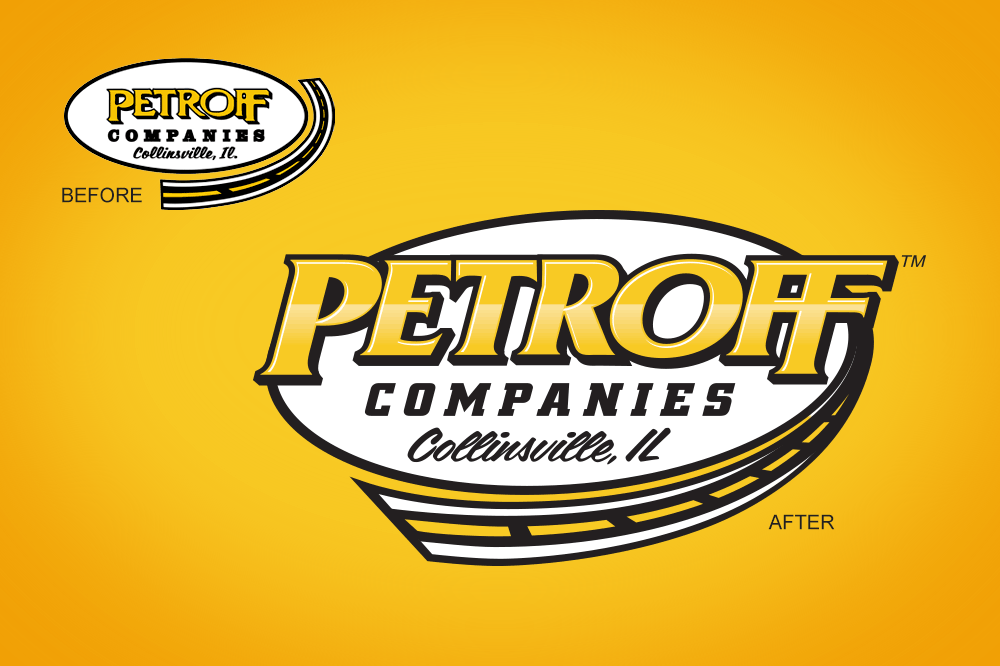 Logo Design Cleanups, Modifications, Redesigns & Upgrades
Sometimes an existing logo has too much brand equity and brand awareness value to completely change it. But over time, the logo has become degraded through scans and conversions, multiple variations and styles are being used, or it just looks dated and needs a little refresh. Other times, you may be missing important file formats like vector artwork which is important for things like embroidery, specialty printing, signage, and large format applications.
For logo projects like this, we simply bill by the hour. We review the existing files and provide you with an estimate on how much time it will take to properly convert it. We then provide you with all the formats you will need. Additional logo design services can include: providing simple or elaborate brand style guides, a new identity system, or even a complete branding package.