ABOUT VISUAL LURE
Visual Lure is a full service design firm located in the St. Louis, Missouri area specializing in logo design, graphic design, packaging, website design and search engine optimization (SEO) with a strong focus on branding and marketing. We help build brands that are memorable, and our eye for detail is second to none. We are also a Better Business Bureau accredited company with an A+ rating.

MISSION STATEMENT
Our mission is to develop lasting long-term relationships with our clients in order to build a mutual interest in the success of their business. While at the same time, providing result-driven products and services that provide the quickest return on their investment.

LOGO DESIGN & BRANDING
Visual Lure can simply design a logo for you, or we can help you create an entire visually cohesive identity complete with strategic messaging and branding guidelines. Below are some of our main logo and branding services.
Naming
Identity Design (Letterhead, Business Cards & Envelopes)
Branding Style Guides

WEB DESIGN & INTERACTIVE
We do more than just design websites. We make sure they are fast loading, easy to use, rank well on search engines and convert users into customers. Below are some of our core web design and interactive services.
E-Commerce/Online Stores
E-Newsletters
Social Media Marketing

PRINT & GRAPHIC DESIGN
We specialize in eye-catching graphic design. From brochures and annual reports to packaging and tradeshow graphics, we can help you stand out. We can provide you with the final artwork, or we can help coordinate printing.
Brochures, Catalogs & Folders
Annual Reports
Ads, Flyers & Direct Mail
Posters, Signage & Tradeshow Graphics
Print Coordination with Press Checking

SECONDARY SERVICES
In addition to our core services, Visual Lure provides a list of secondary services offered through our strategic partnerships. We have partnered with some of St. Louis' finest professionals to offer photography, videography, illustration, copywriting and public relations services, along with complex marketing and branding solutions.
MEET JUSTEN HONG
Owner & Head Eye-Catcher
Visual Lure is owned and operated by Justen Hong. Justen is an internationally published logo, graphic and web designer located in the St. Louis, Missouri area on the Illinois side of the river.
His work has been featured in publications like Logo Talks II, The Big Book of Packaging and in more than half a dozen LogoLounge books. He is a featured writer for Behind the Shutter, and Shutter Magazine, where he writes articles about logos, branding, web design and search engine optimization (SEO).
Justen currently lives in Caseyville, Illinois where O'Fallon, Collinsville and Fairview Heights meet, just minutes away from the St. Louis Gateway Arch. He is a member of the O'Fallon Illinois Chamber of Commerce and the St. Louis AIGA.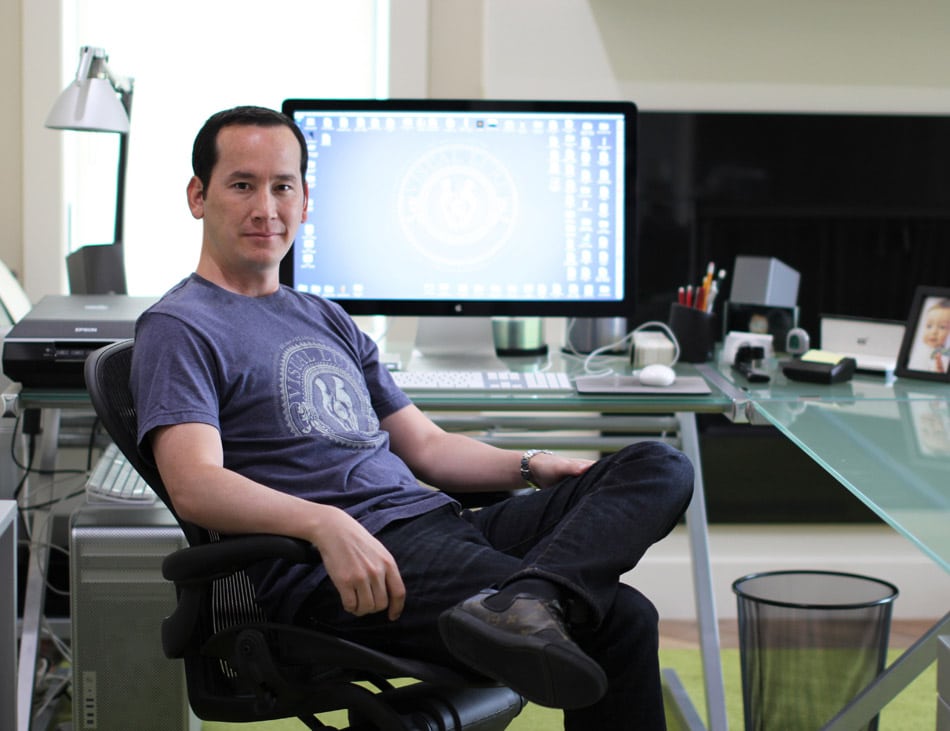 To date, Visual Lure has had 31 logos published in 7 different LogoLounge publications, 12 logos published in Logo Talks II, and package design featured in The Big Book of Packaging. One of our logos was awarded 2nd place in Logo Wave Awards International, Wave 5.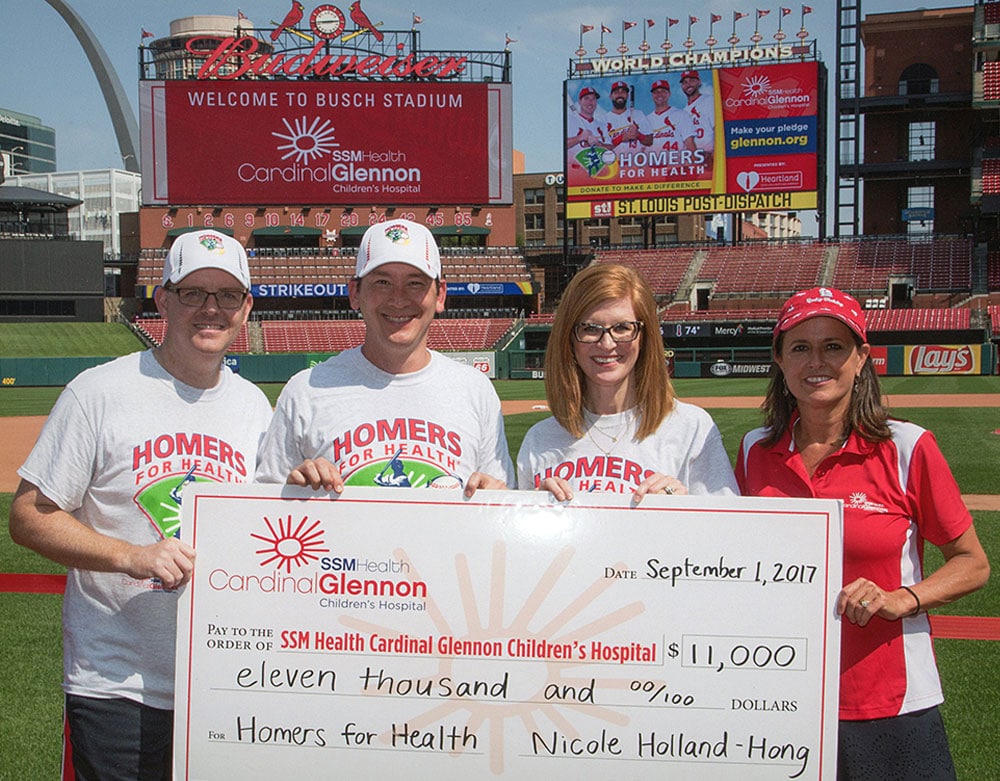 Giving Back
Visual Lure strongly believes in supporting and giving back to the St. Louis community. Two of the organizations we support are the Cardinal Glennon Children's Hospital Foundation and Circle of Concern Food Pantry.
St. Louis Cardinal Glennon Children's Hospital is near and dear to Visual Lure because Justen Hong's second son was born at a pound and a half and spent 10 weeks in their NICU. Coincidentally, his wife Nicole is on their board of governors, even before their sons were born. Justen and Nicole donate their time towards helping the hospital's foundation with their fundraising efforts. Recently, with the support of their friends, family and clients, Justen and Nicole helped raise $11,000.00. They also donate and help recruit people to join Cardinal Glennon's Homers for Health and K's for Kids. Homers for Health was founded by veteran St. Louis Cardinal Matt Holliday and his wife Leslee. It was then entrusted to Matt Carpenter, with help from Jedd Gyorko, Trevor Rosenthal and Adam Wainwright.
Circle Of Concern Food Pantry is actually one of Visual Lure's clients, but we also donate some of our time and services pro bono to this great organization. They are primarily a food pantry that helps feed thousands of people every year in west St. Louis County, but they also provide children's programs, financial assistance, holiday programs, scholarships and more. This organization is made up of good people doing great things, and we couldn't be more proud to support them and their cause.