ABOUT VISUAL LURE®
Visual Lure is a full-service design firm located in the St. Louis, Missouri area specializing in logo design, graphic design, packaging, website design and search engine optimization (SEO) with a strong focus on branding and marketing. We help build brands that are memorable, and our eye for detail is second to none. We are a Better Business Bureau accredited company with an A+ rating.

MISSION STATEMENT
Our mission is to develop lasting long-term relationships with our clients in order to build a mutual interest in the success of their business. While at the same time, providing result-driven products and services that provide the quickest return on their investment.
OUR MANIFESTO
We believe in a no-nonsense approach to design, business, and communications — in cutting through branding & marketing jargon, politics, and red tape to find simple, effective solutions — that being honest and sharing your value is the best marketing strategy there is — in collaboration — that details matter — in making the complex simple — and taking care of the people we work for and with.
…if you believe in these thing too, we should talk.

LOGO DESIGN & BRANDING
Visual Lure can simply design a logo for you, or we can help you create an entire visually cohesive identity complete with strategic messaging and branding guidelines. Below are some of our main logo and branding services.
Naming
Brand Strategy, Positioning & Messaging
Identity Design (Letterhead, Business Cards & Envelopes)
Branding Style Guides

WEB DESIGN & INTERACTIVE
We do more than just design websites. We make sure they are fast loading, easy to use, rank well on search engines and convert users into customers. Below are some of our core web design and interactive services.
eCommerce/Online Stores
eNewsletters/Email Marketing
Social Media Marketing

PRINT & GRAPHIC DESIGN
We specialize in eye-catching graphic design. From brochures and annual reports to packaging and tradeshow graphics, we can help you stand out. We can provide you with the final artwork, or we can help coordinate printing.
Brochures, Catalogs & Folders
Annual Reports
Ads, Flyers & Direct Mail
Posters, Signage & Trade Show Graphics

SECONDARY SERVICES
In addition to our core services, Visual Lure provides a list of secondary services offered through our strategic partnerships. We have partnered with some of St. Louis' finest professionals to offer photography, videography, illustration, copywriting and public relations services, along with complex marketing and branding solutions.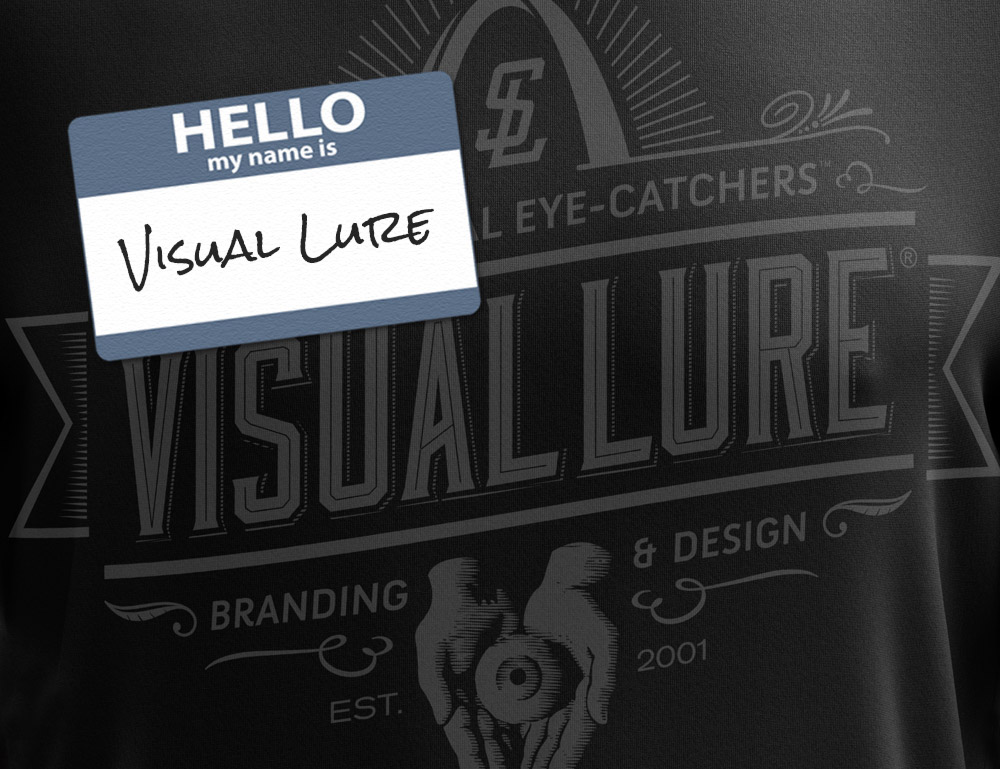 OUR NAME EXPLAINED
Visual Lure is our name, and catching eyeballs is our game.
To create a lasting impression for your brand, it is crucial to stand out from the crowd and capture people's attention from the get-go. That's where our expertise comes in – we specialize in drawing attention to your brand through a variety of channels. Our tailored approach utilizes eye-catching designs, attention-grabbing marketing materials, and strategic content and brand amplification techniques to ensure your brand is not only seen, but also remembered.
With our search engine optimization expertise, we'll ensure that your brand is easily discoverable by potential clients, further increasing your reach and exposure. Trust us to make your brand a memorable and impactful presence in your industry.
Hence our name: Visual Lure® – and our tagline: Professional Eye-Catchers™.

---
MEET JUSTEN HONG
Owner & Head Eye-Catcher
Visual Lure is owned and operated by Justen Hong. Justen is an internationally published logo, graphic and web designer located in the St. Louis, Missouri area on the Illinois side of the river.
His work has been featured in publications like Logo Talks II, The Big Book of Packaging and in almost a dozen LogoLounge books. He is a featured writer for Behind the Shutter, and Shutter Magazine, where he writes articles about logos & branding, web design and search engine optimization (SEO).
Justen currently lives in Caseyville, Illinois where O'Fallon, Collinsville and Fairview Heights meet, just minutes away from the St. Louis Gateway Arch. He is a member of the O'Fallon Illinois Chamber of Commerce and the St. Louis AIGA.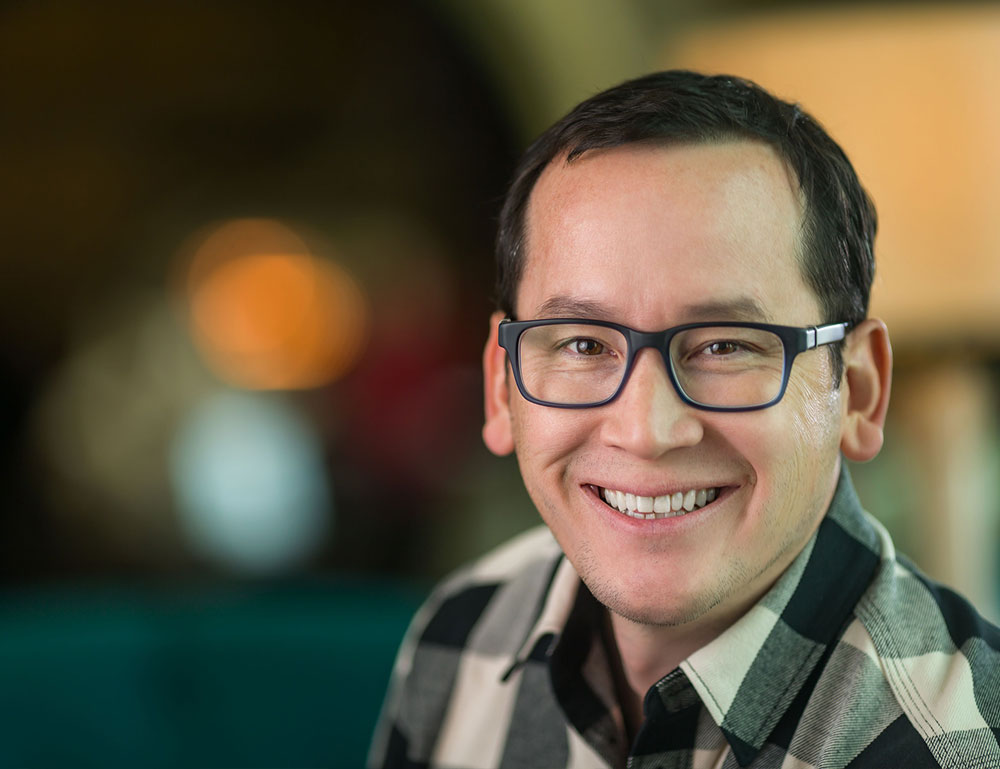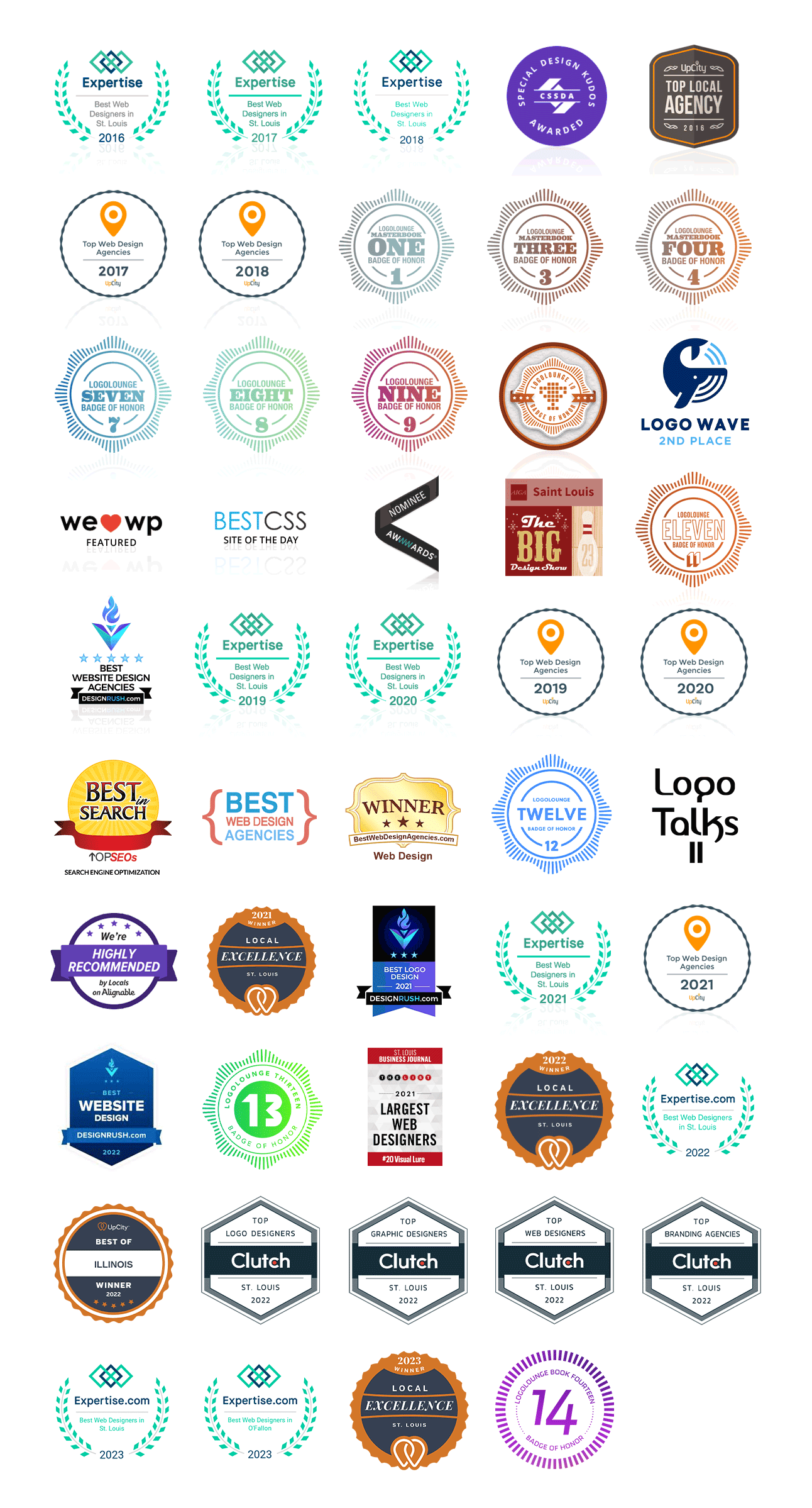 HONORS & AWARDS
Getting published and winning awards is nice, but for us, it's simply a byproduct of doing great work for our clients. With that being said, here are some of our kudos:
Visual Lure was awarded Expertise's Best Web Designers in St. Louis and UpCity's Top Web Design Agencies in St. Louis in 2016, 2017, 2018, 2019, 2020, 2021, 2022 & 2023. The criteria for these awards is based on reputation, credibility, experience, availability, professionalism and engagement; along with how well the design firms represent themselves online, from the user experience of their website to their social media presence, and prominence in organic search results. UpCity also honored Visual Lure with a LOCAL EXCELLENCE award in 2021, 2022 & 2023 – presented to the top service providers in high-performing regions of the U.S. and Canada.
We've been nominated, featured on, or won awards from some of the most prestigious online web design galleries – such as AWWARDS, CSS Design Awards, WeLoveWP, and BEST CSS. Recognitions include: a Special Kudos Award from CSS Design Awards, and a Site of the Day award from BEST CSS, a website that features unique digital experiences that are useful, innovative, intuitive and beautifully designed.
Visual Lure's Bear River Brewing branding project was selected for AIGA's St. Louis Design Show 23. It was also featured on Behance's curated Graphic Design Gallery, Adobe Illustrator Gallery and AIGA Member Gallery.
Design Rush placed Visual Lure's Lucky Mutt logo in 23 Best Logo Designs that Inspire Consumer Trust and Engagement.
Our work has also been featured in multiple Behance.net curated galleries, such as Graphic Design/Branding, Adobe Illustrator and in the AIGA Member Gallery.
In 2021, despite our small boutique-size, Visual Lure was ranked #20 in the St. Louis Business Journal's Largest Web Design Firms. Local was defined as St. Louis, St. Charles, Lincoln, Warren, Franklin, Washington and Jefferson counties and the city of St. Louis in Missouri; and St. Clair, Madison, Jersey, Clinton, Calhoun, Macoupin, Bond and Monroe counties in Illinois.
Design Rush named Visual Lure designed Bortz Law Firm website as a Top 18 Legal Website Designs.
Visual Lure named a 2022 Best of Illinois Winner by UpCity's within the focus areas of web design, web development, graphic design, branding/positioning, and search engine optimization.
Design Rush names a Visual Lure logo as one of the 9 Best Logos That Use Negative Space.
In 2022, Clutch (an online directory & marketplace) recognized Visual Lure as a top logo, graphic, and web design company, further acknowledging its excellence by designating it as a top branding agency. This dual distinction highlights Visual Lure's exceptional prowess in crafting captivating visual identities and designing impactful digital experiences.
Visual Lure won 2nd place in Logo Wave Awards International Wave 5, and has had 64 logos honored in eleven LogoLounge books (described below).
PUBLISHED WORKS
To date, Visual Lure boasts an impressive track record, with a remarkable tally of 64 logos showcased across 11 distinct LogoLounge publications, 12 logos published in Logo Talks II, and package design featured in The Big Book of Packaging.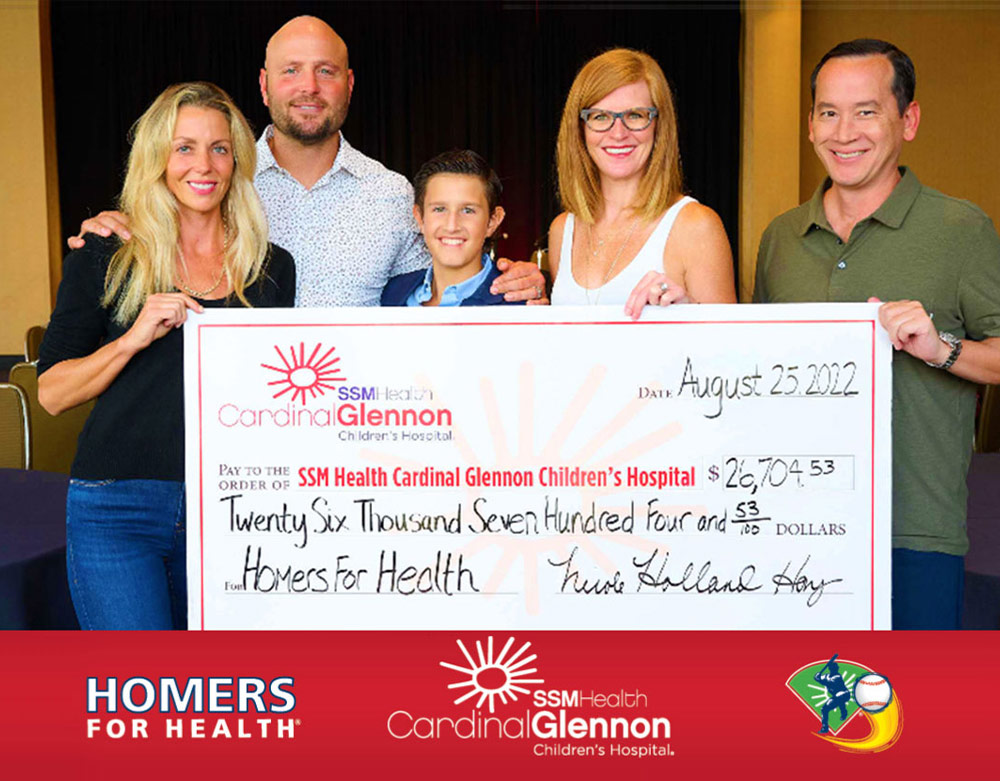 GIVING BACK
Visual Lure strongly believes in supporting and giving back to the St. Louis community. Three of the organizations we support are Cardinal Glennon Children's Hospital & Foundation, Circle of Concern Food Pantry, and the St. Louis HERO Network.
St. Louis Cardinal Glennon Children's Hospital is near and dear to Visual Lure because Justen Hong's second son was born at a pound and a half and spent 10 weeks in their NICU. Coincidentally, his wife Nicole is on their board of governors, even before their sons were born. Justen and Nicole donate their time towards helping the hospital's foundation with their fundraising efforts. Over the last seven years, with the support of their friends, family and clients, Justen and Nicole have helped raise over $125,000.00.
Circle Of Concern Food Pantry is actually one of Visual Lure's clients, but we also donate some of our time and services pro bono to this great organization. They are primarily a food pantry that helps feed thousands of people every year in west St. Louis County, but they also provide children's programs, financial assistance, holiday programs, scholarships and more.
St. Louis HERO Network is a non-profit organization who's website helps promote and support local St. Louis area first responder owned businesses. Using the network provides a trusted resource for services and products. Hiring through the network is an opportunity to honor their dedication, commitment & service to protecting our community.