ST. LOUIS WORDPRESS DESIGN
WordPress is by far our favorite Content Management System (CMS), and the rest of the World's for that matter. Learn why, and more about our WordPress development and web design services below.
ABOUT WORDPRESS
WordPress has become one of the most powerful, and user and search engine friendly content management systems (CMS) around. It was originally created strictly as a blogging software, but due to how easy it was to maintain and use, it has been transformed into a complete CMS. The platform itself is open source, and free, along with tons of widgets and plugins that can add additional functionality to your website. Matt Cutts, a former Google engineer, is quoted as saying "WordPress is a fantastic choice" and endorsed it for being one of the most search engine friendly web design platforms. To date, WordPress is used by 65.3% of all the websites whose content management system we know. This is 43.3% of all websites. (source: w3techs.com)
Here at Visual Lure, we specialize in developing custom WordPress websites and themes, along with custom admins and plugins that can make your website even easier to maintain. UpCity, a highly trusted directory/marketplace, named Visual Lure as a top St. Louis WordPress developer.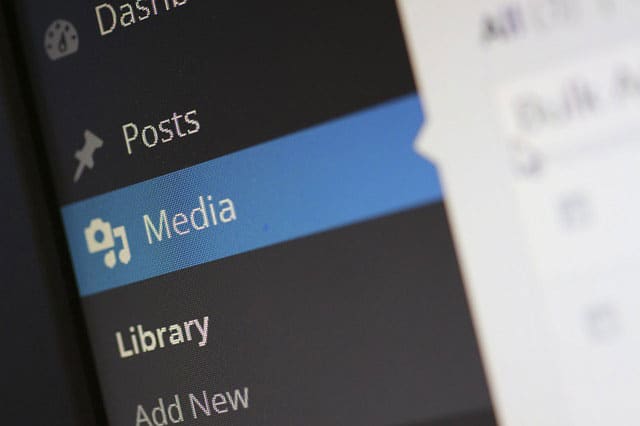 Our WordPress Web Design Services
Visual Lure specializes in WordPress web design. Almost all the websites we develop are created utilizing custom WordPress themes we build from scratch. All our WordPress sites are developed with expertly crafted designs, and clean coded, with search engine optimization (SEO) and delivery of a quality user experience at the forefront. We have extensive experience with integrating third party software and the development of custom functionality in order to make your website work for you.
We have developed everything from custom admin sections for companies to manage personnel and construction projects to integrating auctioning software and MLS listings into complex WordPress websites. So whether you are looking for a basic informational website or one with tons of custom features, we can build you a solid WordPress site to meet all your goals. We recently added WordPress troubleshooting services – including cleaning up hacked WordPress websites, and site speed optimization services.
Why We Prefer WordPress Over Other Content Management Systems
There really is no "best content management system (CMS)". Some are better than others when it comes to particular tasks, and how they are setup and developed, plays a huge roll in how well they perform. With that being said, we've worked with multiple platforms and we still find WordPress to be our favorite. Below are some of the reasons why.
WordPress is the most popular CMS on the internet. To date, over 60% of all websites using a CMS, use WordPress. That is 34% of all websites. What does this mean to a company trying to decide which platform to use? It means that, if necessary, finding support or a different developer is much easier to do. Using a less popular platform can lead to major headaches if you ever need to find a new developer to maintain an existing website.
Thanks to such a large development community, you can add a ton of additional functionality to any WordPress website with its vast selection of free plugins.
WordPress makes maintaining your website easy to do. It's editing interface is very similar to Microsoft Word, where you can add, edit or remove text, pictures and more. You can also change themes and add plugins with a couple clicks of the mouse. You can preview your changes or simply click update to take pages live.
WordPress websites, when developed and hosted properly, load very quickly – plus there are plugins such as WP Rocket available to make them load ever faster.
With plugins such as Yoast SEO, which is constantly being updated and adjusted for Google's latest algorithms, we have found that WordPress is the easiest platform to search engine optimize.
WordPress is constantly being improved with upgrades as frequent as every couple of months, and since it is so easy to upgrade (with a couple clicks) you will be running the latest version with up-to-date security patches and features. This saves time and keeps your website secure and reliable. Other CMS platforms can take as long as a year or two to release updates – which leaves more time in between security fixes and added features. They can also require more technical knowledge and be cumbersome to upgrade.
No CMS is completely secure, but WordPress (if protected properly, and hosted on a quality provider) is really good about staying on top of security issues. You can also add plugins such as Wordfence to make them even more secure. Here is an informative and in-depth article on WordPress Security.
Not only do we prefer WordPress, but companies like Ebay, Yahoo, Ford, Wall Street Journal, Sony, People Magazine, Samsung, Playstation, NYTimes, Wired, CNN, GE and Ben & Jerry's use it too.