Logo Design for a Sacramento, California Photographer & Videographer
Visual Lure was recently contracted to design a new logo for Jag Uppal of Cherishing Moments, a Sacramento, California based photographer and videographer.  We initially started out with some typography based logos but Jag wanted something more original and unique. He also requested that we try to incorporate a camera into the new logo design, so we developed a couple camera logos but where unsatisfied with our initial solutions. In an attempt to gain a fresh perspective, we tried to go in another direction. Since Jag is of Indian decent, and the majority of his clientele is too, we did some research and found that the Lotus flower was the Indian symbol for beauty. Perfect we thought, capturing beautiful moments with beautiful imagery and tying in his heritage. Using this as inspiration we developed the bottom right logo below, a Lotus flower wrapped with a ribbon and an Indian inspired serif/script style typeface. We also explored a simple monogram crest/seal which Jag really liked but was still adamant about using a camera in the logo. By replacing the simple monogram crest with a monogrammed camera (the letter C creates the lens and the letter M a glare) we wrapped this baby up.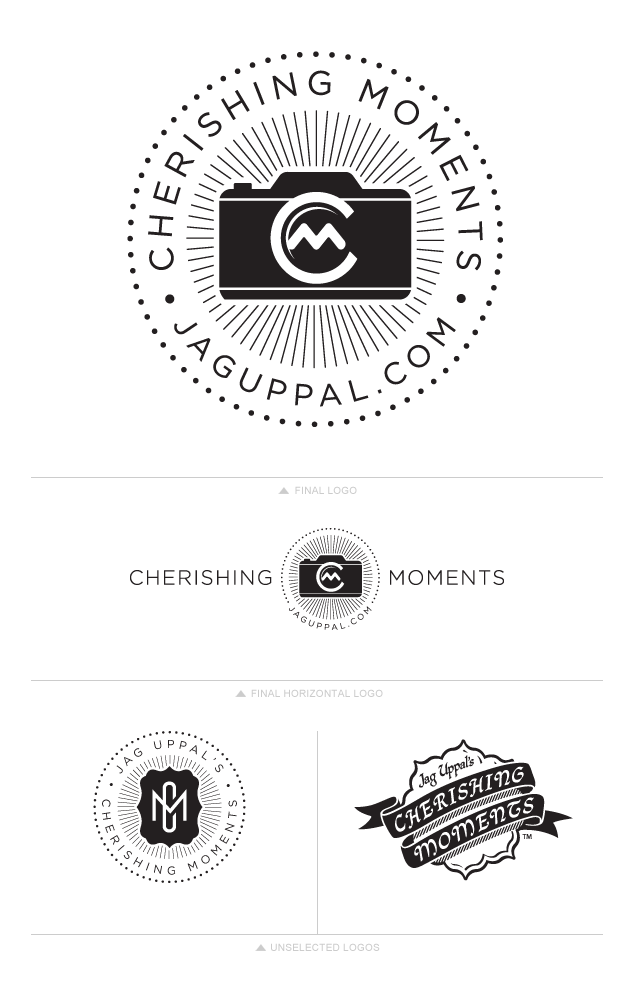 Learn more about our logo design services and don't forget to check out our logo design portfolio.