Dallas Fort Worth Photography Studio Logo Design
Shue Studios, a Dallas Fort Worth photography studio, recently hired Visual Lure to design a new logo.  They wanted to somehow incorporate two letter S's in the logo mark, and they really liked the logo we designed for Scott Yarberry Photography. Below are the initial logo design options we provided, and at the very bottom are the final logos.  As you can see, some of the options (and the final logo) have a similar feel to the Scott Yarberry logo, but are still completely different.  It is a good example of how you can use an existing logo to inspire the creation of another one without copying it in any way.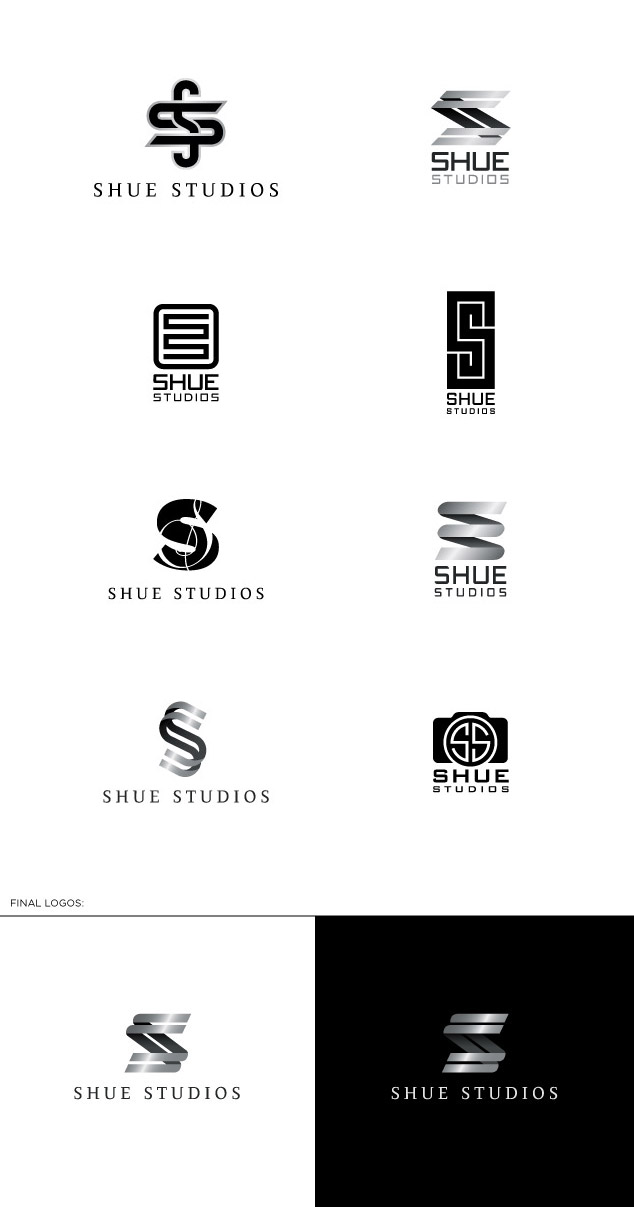 Learn more about our logo design services and don't forget to check out our logo design portfolio.