Visual Lure Honored with 6 Logos in LogoLounge 11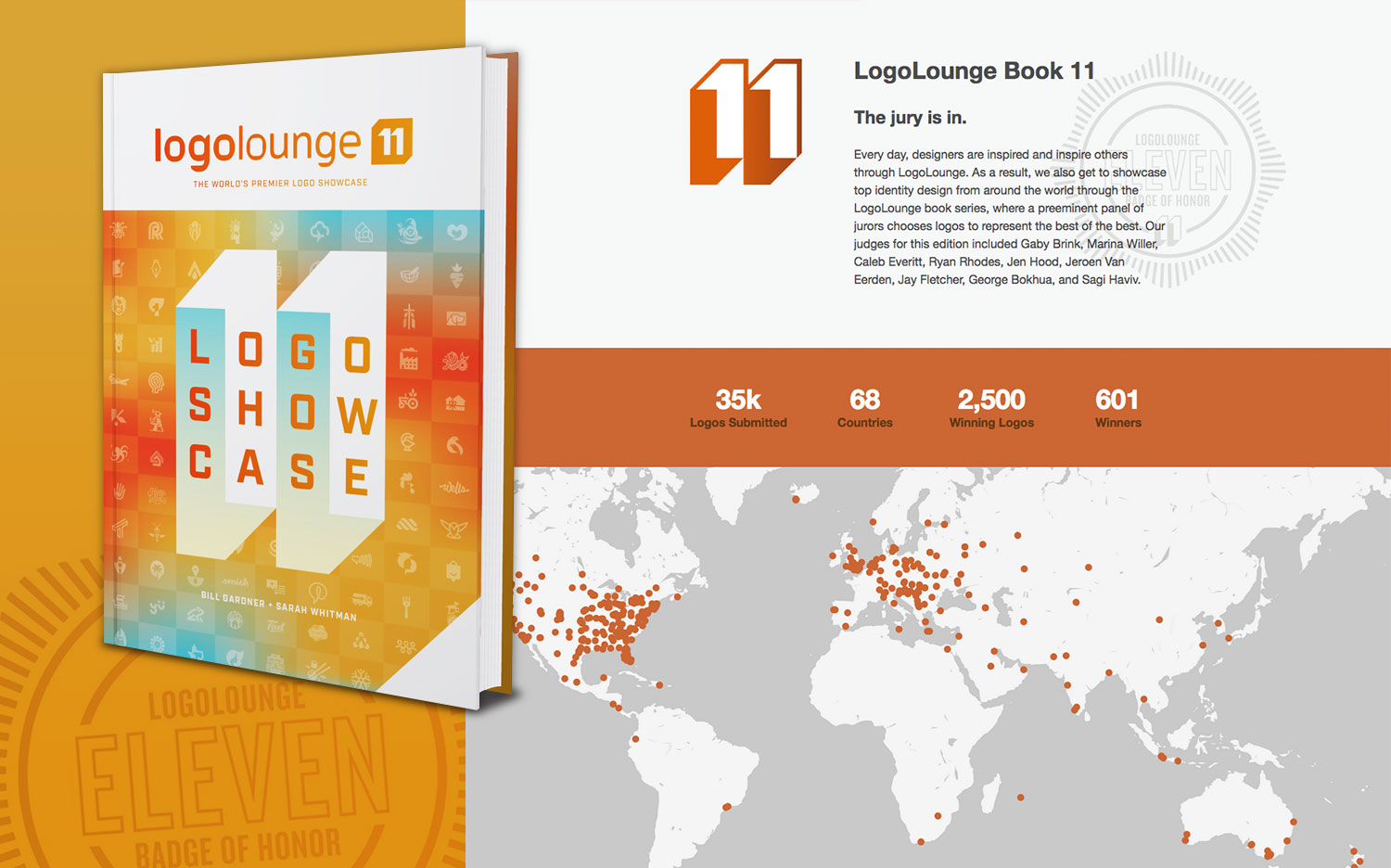 It is with great honor that we announce six of our logos were selected for the LogoLounge 11 book.  No matter how many times it happens, there is nothing better than getting that "CONGRATULATIONS, YOU'VE MADE IT INTO LOGOLOUNGE BOOK" email.
This year, nearly 35,000 logos were submitted for this edition, making this one of LogoLounge's largest competitions yet. Out of those, the incredible jurors chose 2,500 winning logos. Six of those logos were ours (shown below).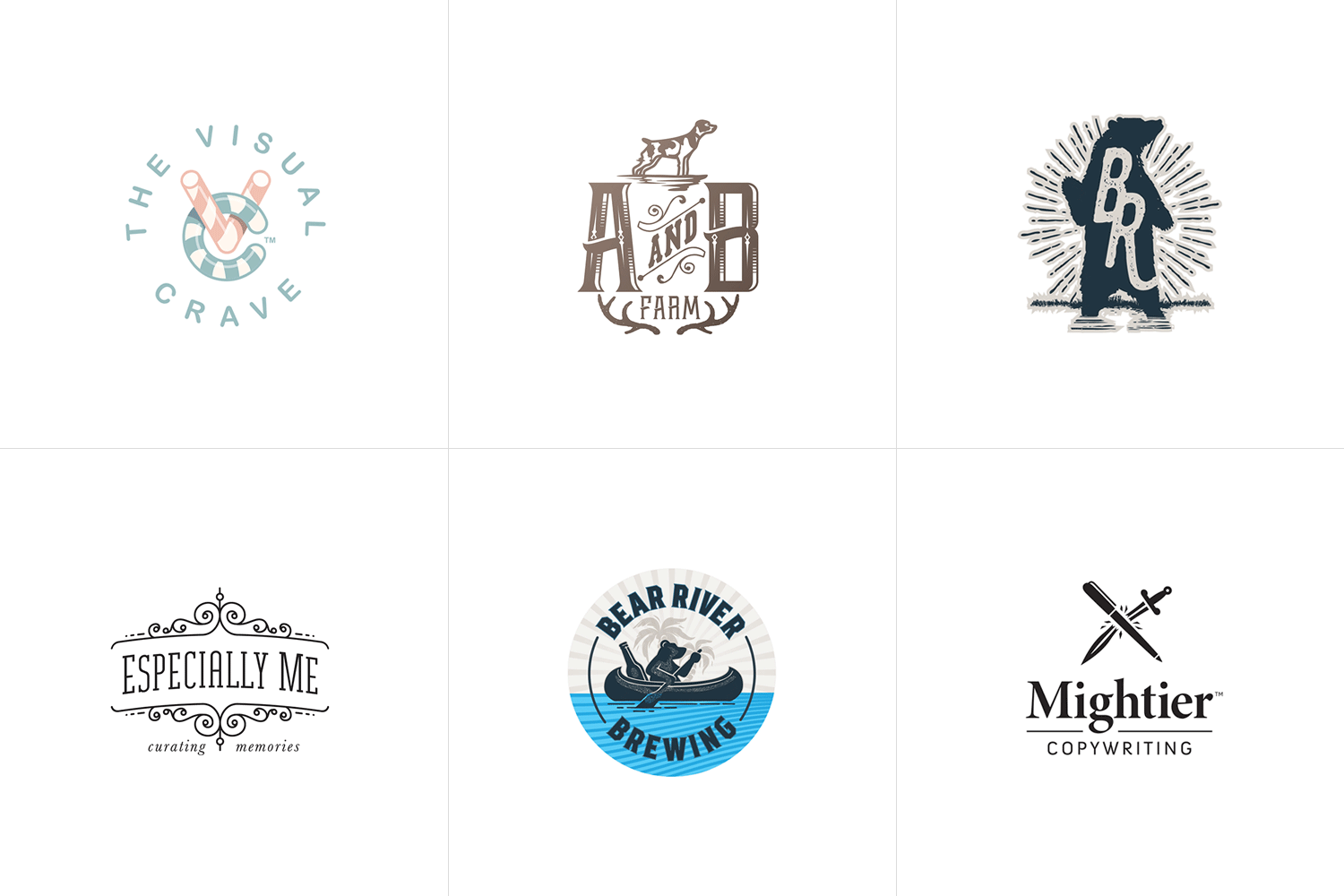 Our Winning Logos:
The Visual Crave: A logo designed for a social media platform. The logo features three dimensional candy letters integrated into a VC monogram.
A&B Farm: A crest for a Farmington, Missouri farm. Logo features the owner's Brittany Spaniel, ornate lettering, and a pair of antlers.
Bear River Brewing Icon: Logo icon for a craft beer brewer – featuring a silhouette of a grizzly bear standing in a river. Visual Lure was also responsible for naming.
Especially Me: An ornate seal/crest for a professional photography studio.
Bear River Brewing Seal: Logo seal featuring a bear rowing a canoe down a river with his huge bottle of beer – hence bear river brewing. Also features a palm tree representing the location of the brewer – Tampa, Florida.
Mightier Copywriting: Proposed name and logo for a professional copywriter. Logomark features a pen breaking a sword inspired by the famous quote "the pen in mightier than the sword".
---
More About LogoLounge 11:
This 11th edition of the bestselling LogoLounge book series features the leading edge of identity design created by highly accomplished and noteworthy up-and-coming designers from around the world. Carefully curated by an expert panel made up of some of the most revered names in the industry, this volume offers up endless opportunity for insight and delight. Discover 2,500 amazingly crafted logos organized into unique visual categories for easy reference. Throughout the book, bonus case studies from respected firms including Stefan Sagmeister, Pentagram London, Hoodzpah, Focus Lab and Tad Carpenter provide a deeper look at design genius at work. This is the definitive identity resource for designers, creative directors, brand managers, and more. LogoLounge.com is the most comprehensive and searchable logo database available today. Members enjoy a wide range of benefits, including unlimited uploads that become entries for consideration in the LogoLounge book series. Join our community and make your mark on logo history.
Check out their website: LogoLounge.com