New Logo and Identity Package for Gabrielle Hunt Photography
Gabrielle Hunt Photography, a photography studio based out of Issaquah, WA, recently hired Visual Lure to design a new logo and identity package. They requested that the new logo be clean, simple and modern. You can see the new logo and identity package below, along with our favorite logo that was not selected. It is a monogram that creates both the letter"G" and the letter "H".
If you are a photographer, or any type of business owner, and you are looking to brand or re-brand your company – contact us today!  We would love to learn more about you and your company and then design a logo and brand that reflects it properly.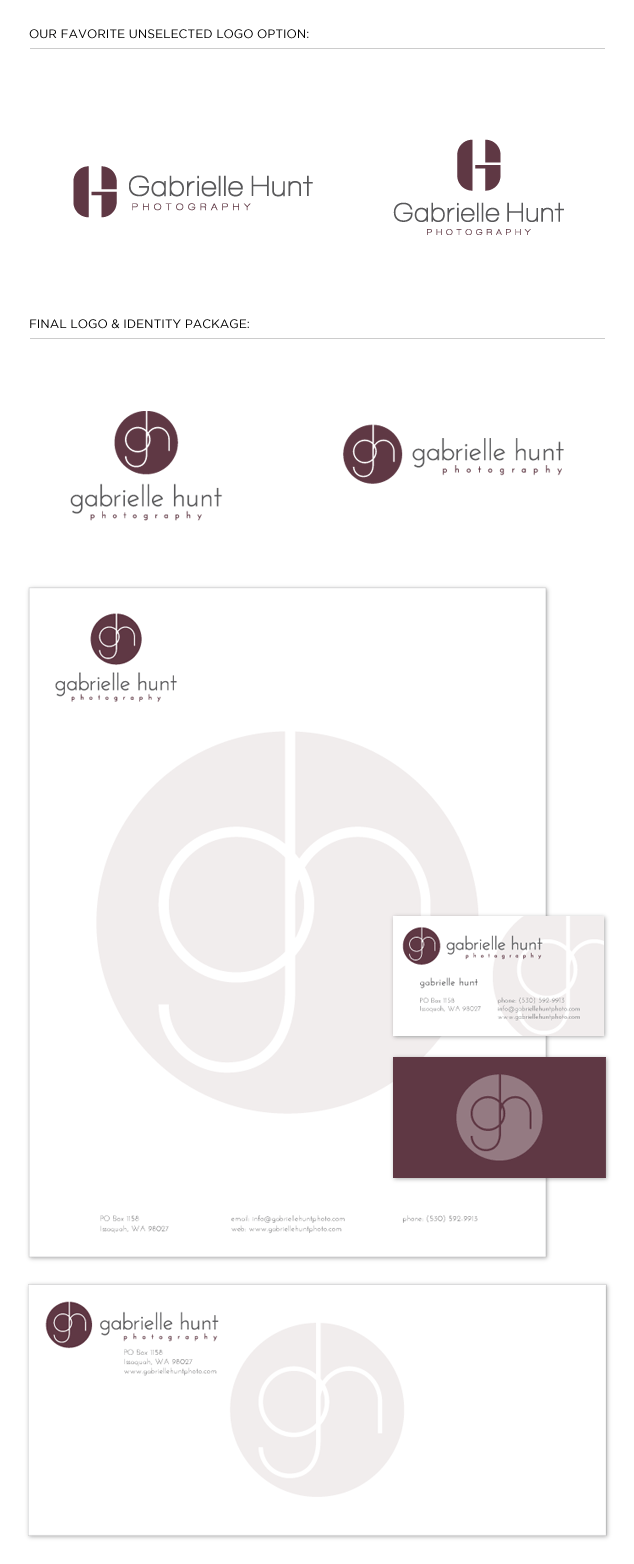 Learn more about our logo design services and don't forget to check out our logo design portfolio.