Website Design for Denver, CO Framing & Remodeling Company
Visual Lure was recently hired by a WordPress development company to design a new custom website for Van Dyk Construction, a Denver, CO based construction company.
Van Dyk has two different divisions, one specializing in residential and commercial framing and the other in residential remodeling, so we designed them a custom landing page that branches off into two different sections of the website. Although each division uses the same design structure, they are actually two different WordPress themes, one designed in red (for remodeling) and the other in blue (for framing).
The new website features a custom projects admin section making it easy for the client to add, edit and remove featured projects. Below are a handful of the custom web pages we designed: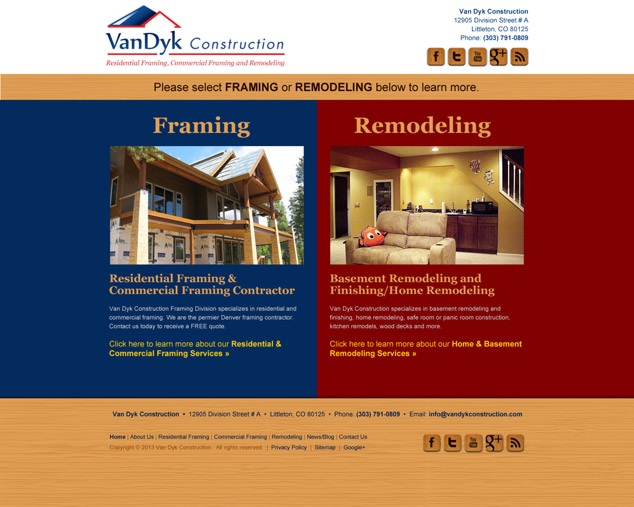 landing page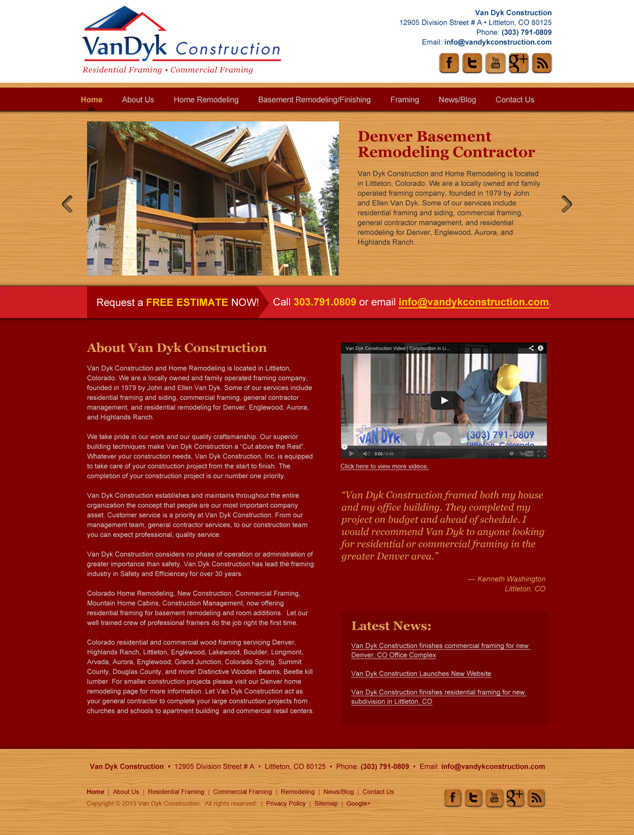 remodeling home page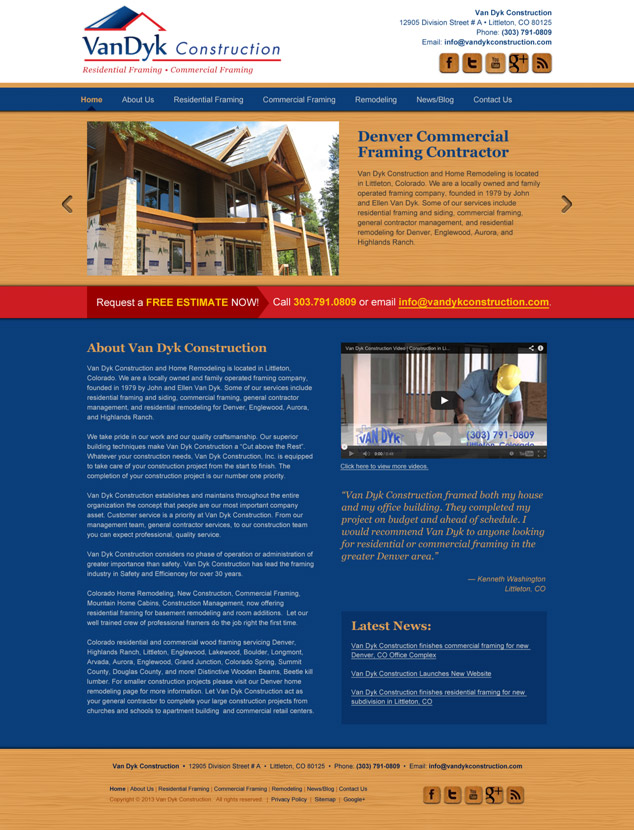 framing home page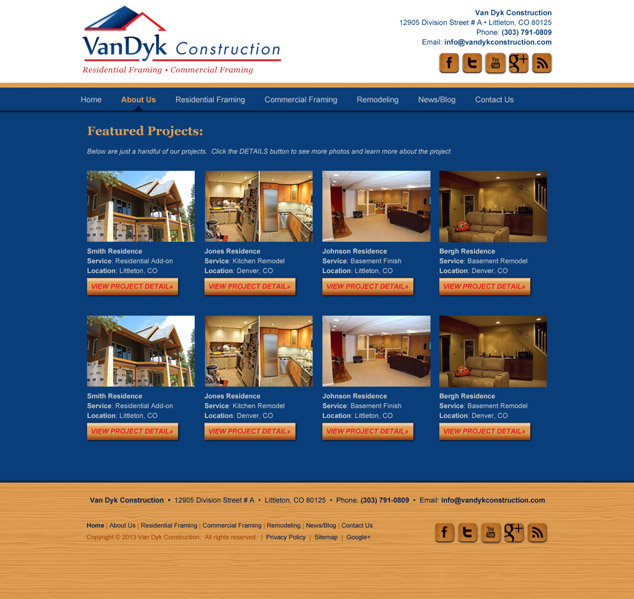 custom project page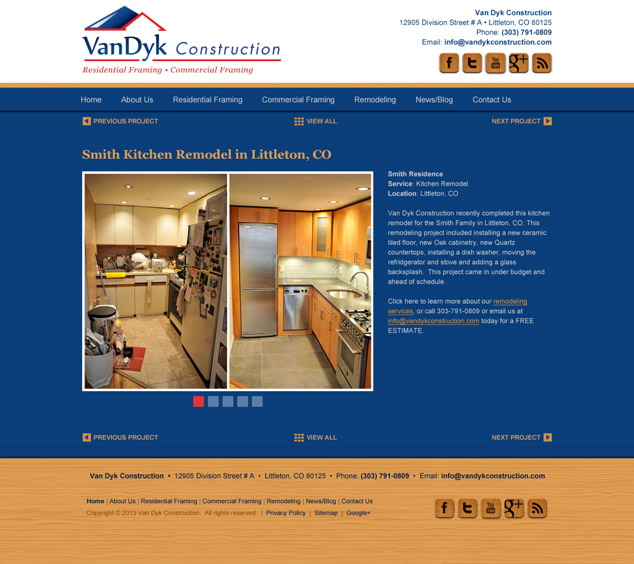 custom project details page
Learn more about our Word Press design and web design services, and don't forget to check out our web design portfolio.