Custom Illustrated Christmas Card for St. Louis Metro East Construction Company
Christmas trees are going up, Christmas music is already playing on the radio, and it's time for companies to get their cards designed or selected in order to have them printed, addressed and mailed out in time.
Here is another custom illustrated Christmas card we recently designed for Holland Construction Services, a St. Louis Metro East construction company that provides general contracting, design build and construction management services.
While we were sketching initial concepts, we decided we wanted to somehow tie the star of their logo into the actual design. Using negative space and a dithered silhouette, we created a Christmas tree with the logo's star topping it off. We feel the design is clever, subtle, simple and classy. Share or like it below if you agree.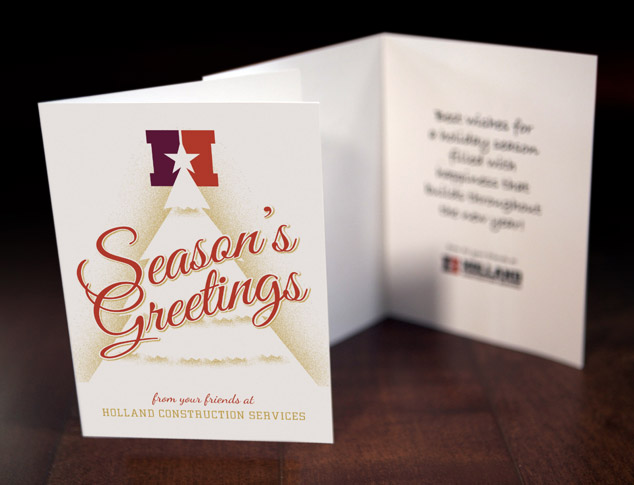 Learn more about our graphic design services and don't forget to check out our graphic design portfolio.