Logo Design for a Professional Photographer in Germany
Visual Lure was recently contracted to design a new logo for Thomas Wusher Photography, a talented professional photographer from Germany.  In our research and discovery stage, he provided the following information: "What I want is a logo to "sign" my work and products with that has a touch of luxury and personality. I love logos that look handwritten. It has to be easy to read, print, and emboss, because I want to use it online, on my business papers, embossing on albums and on the packaging of my goods."  Below are his old logo, the new logo design and a couple of our initial logo design options.  You can view Thomas' website at www.ThomasWuscher.com.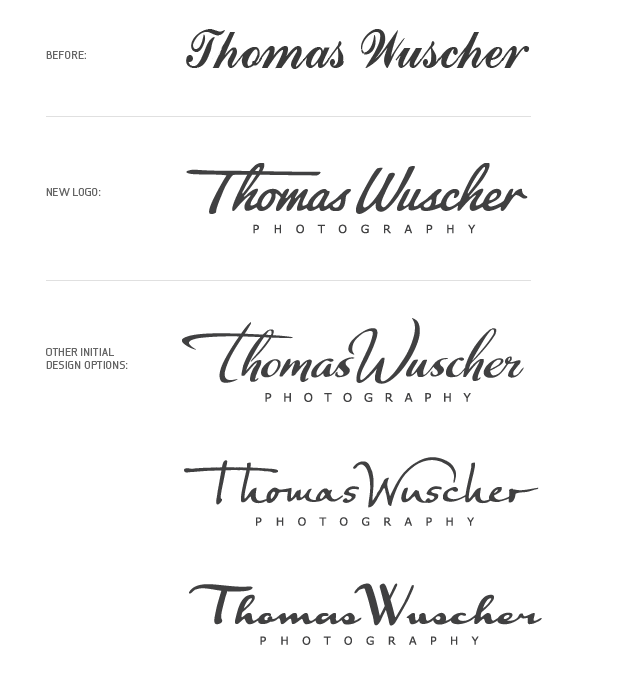 Learn more about our logo design services and don't forget to check out our logo design portfolio.