Justen Hong of Visual Lure Writes Logo Design Article in Shutter Magazine
Posted on December 13, 2012
by
JUSTEN HONG
Justen Hong of Visual Lure recently wrote a featured article in the December 2012 issue of Shutter Magazine entitled "7 Steps To Creating a More Meaningful Logo".  To read it, all you need to do is sign up for the magazine, it's all online and it's FREE!
Shutter Magazine is an educational magazine for professional photographers that is a true multi-media experience merging print, video, and audio. It features tips on photography techniques, but more importantly tips on how to run a successful photography business. Its contributors are a list of who's who in the photography industry including: Salvatore Cincotta, Skip Cohen, Michael Corsentino, Dave Cross, Vanessa Joy, Justin & Mary Marantz, Lori Nordstrom, Blair Phillips, and Jen Rozenbaum just to name a few.
Here is the first paragraph of Justen's article: When it comes to the photography business, "your brand" encompasses pretty much anything that represents you or your company, including the way you dress, how you answer the phone, your website, the paper your price sheets are printed on, etc. All of these are represented by one simple visual: your logo. A logo is the main symbol of a business, and it is the cornerstone of a brand. Below is a list of seven rules to follow in order to have a great logo, keeping in mind that all rules can sometimes be broken… Continue reading the article by signing up here: www.behindtheshutter.com/shuttermag.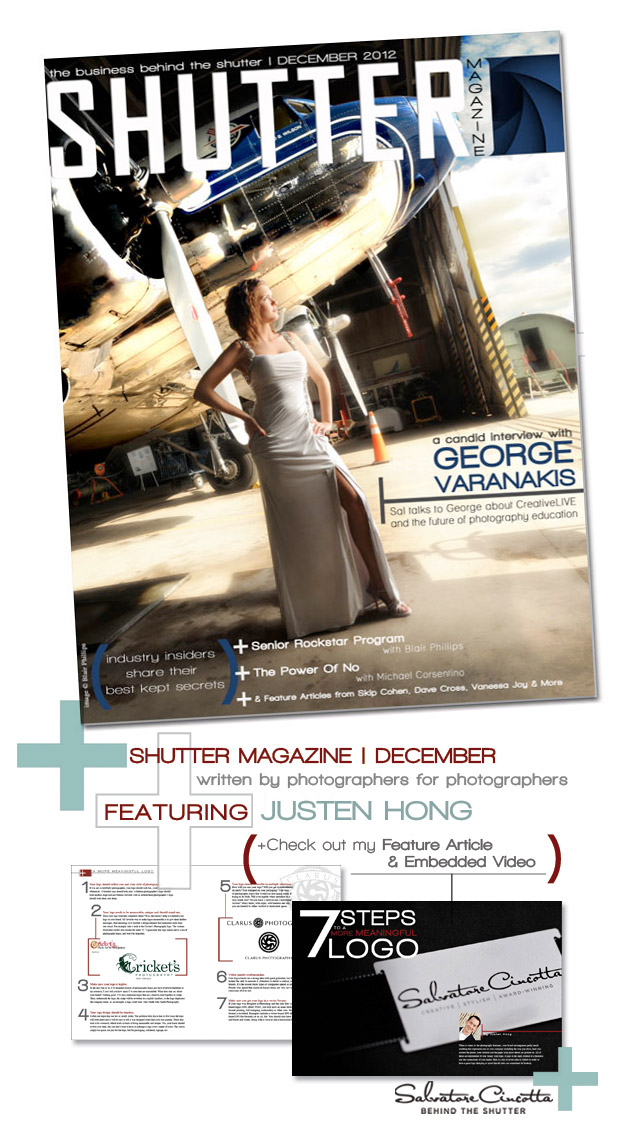 Learn more about our logo design services and don't forget to check out our logo design portfolio.
Tweet