Website Redesign for St. Louis based Professional Photography Consultant & Educator
Visual Lure has been helping Salvatore Cincotta build his brands from the beginning, including his photography company, his album line, his editing company and his professional photography consulting/education business, Behind The Shutter – which brings us to the new redesign.  Behind the Shutter will soon be changing its content/format into a digital interactive magazine. It will feature videos, industry insider's best kept secrets, exclusive interviews along with Sal's expert business advise. Sections of the magazine will be free with signup while other sections will require a reasonably priced upgrade to view.
Using design elements taken from the new magazine layout, the new website will be built in a custom designed WordPress theme along with custom PHP coding to make the site easier to maintain.
Below is a sneak peek at the new home page design. Check back soon for the new website launch.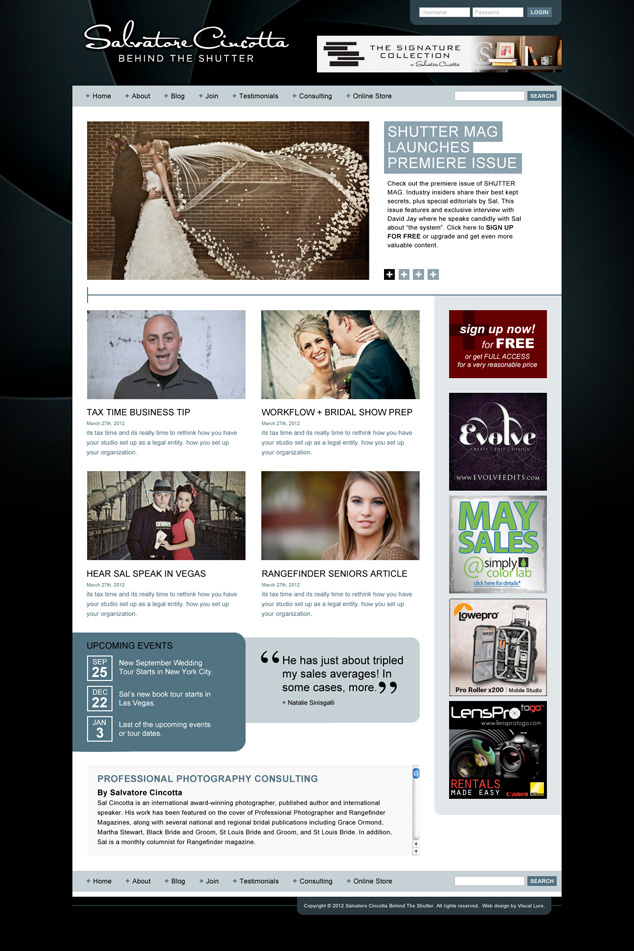 Learn more about our Word Press design and web design services.  Also, don't forget to check out our web design portfolio.
---
UPDATE:  The new Behind the Shutter website launches along with the premiere issue of ShutterMag.
Check out the all new BehindTheShutter.com along with the premiere issue of ShutterMag. Check it out, membership is FREE!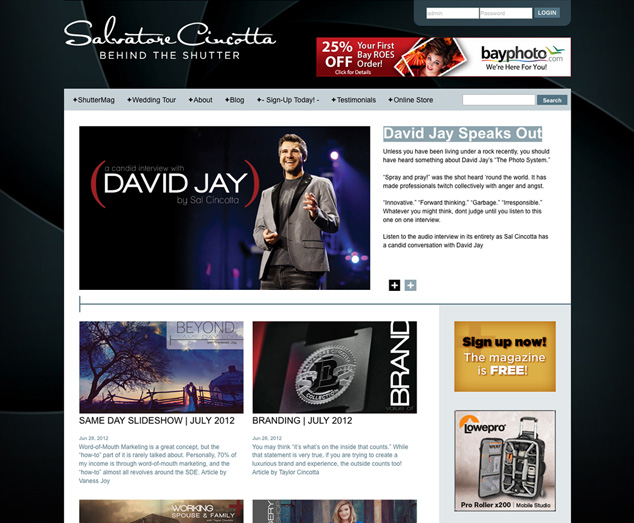 …here is our full page spread ad for ShutterMag: