Packaging Design for Feline Related Products
Visual Lure recently finished these two package designs for feline products developed by a St. Louis area pharmaceutical company. One is for feline hairball control and the other aids in the management of feline Herpes Virus-1 related diseases. Unlike many cat medicines, these are pleasant tasting to felines, making them easy to administer for pet owners. These products are sold exclusively by veterinarians.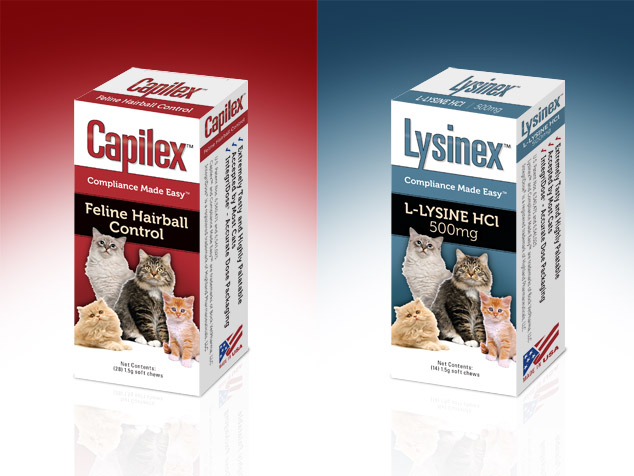 UPDATE: The complete Capilex packaging design printed and photographed.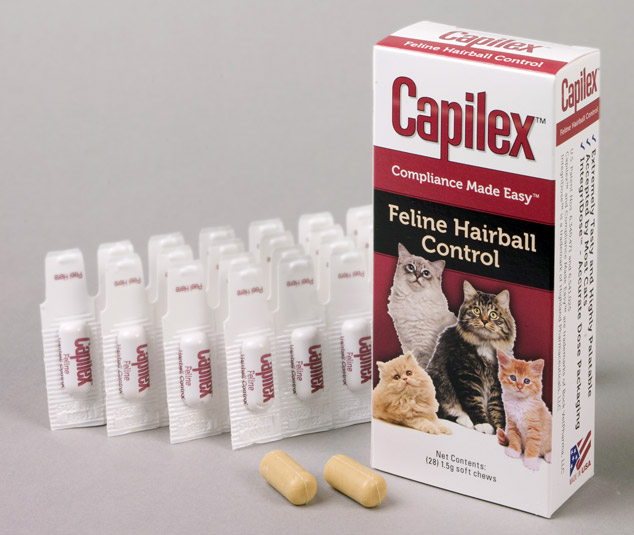 Learn more about our graphic design services and don't forget to check out our graphic design portfolio.