The Heavyweight Scrub Gloves is a revolutionary new cleaning product that is about to disrupt the cleaning industry. These scrub gloves, using a patent pending design, allow users to control the range of abrasiveness – the harder you press, the more abrasive it becomes. When used properly, it will easily remove bugs/dirt/grime from surfaces without scratching, allowing you to effectively clean almost anything. It gets in all the nooks and crannies your hand can fit, doesn't require the use of chemicals, and is long lasting.
Heavyweight came to Visual Lure early on in their development process and we've had the pleasure of helping them with their logo & branding, brand messaging & strategy, packaging, and website.


---
Logo Design Options
Below are the initial logo options we presented to the client:

---
Final Logo Lockups
After a couple rounds of minor revisions, below are the final logo lockups we delivered: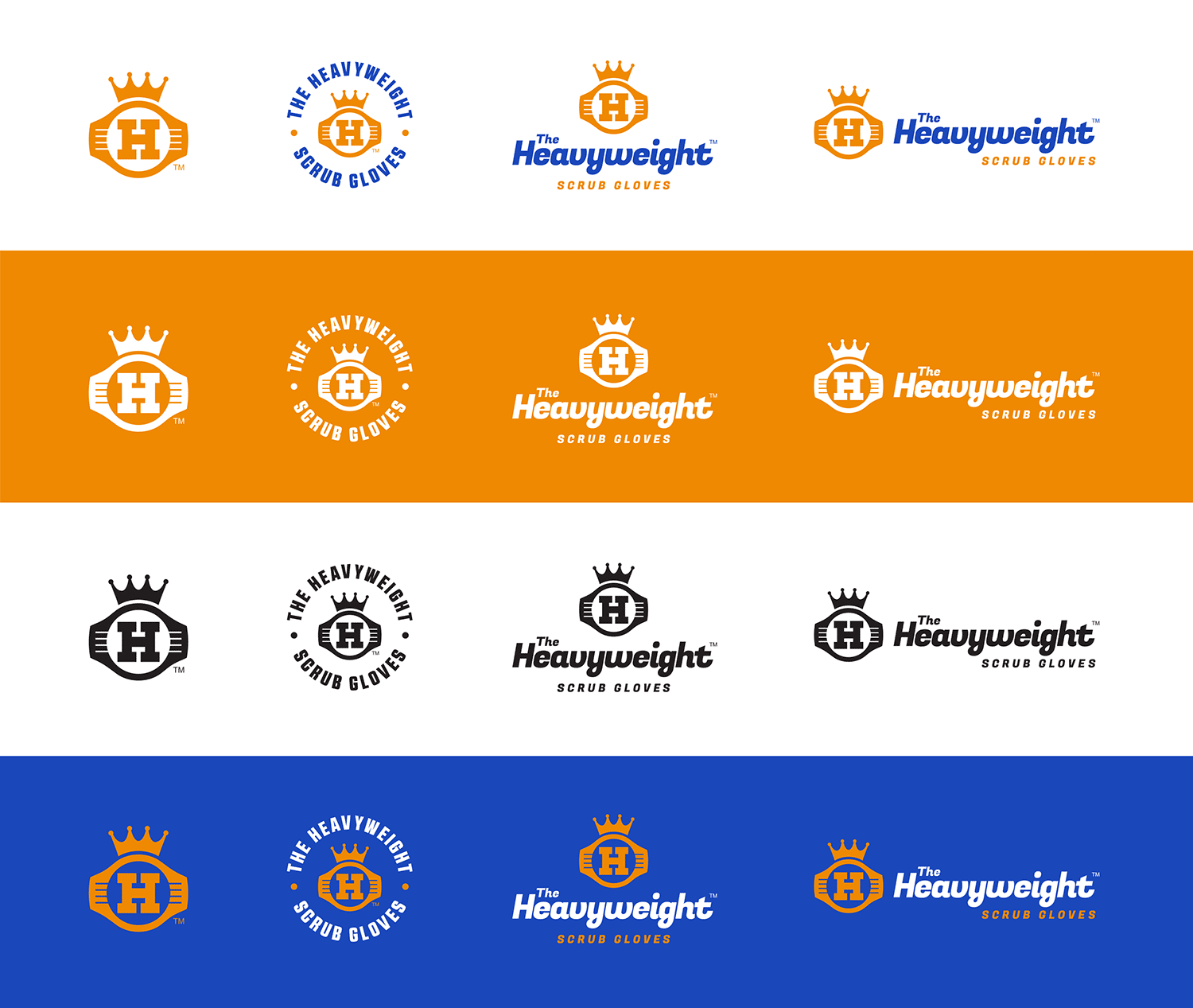 ---
Brand & Graphic Standards Guidebook
Below are a couple pages from the brand and graphic standards guide. It provides guidelines on logo usage, brand color palette, brand typefaces, backgrounds and more – to ensure a seamless and consistent use of design elements.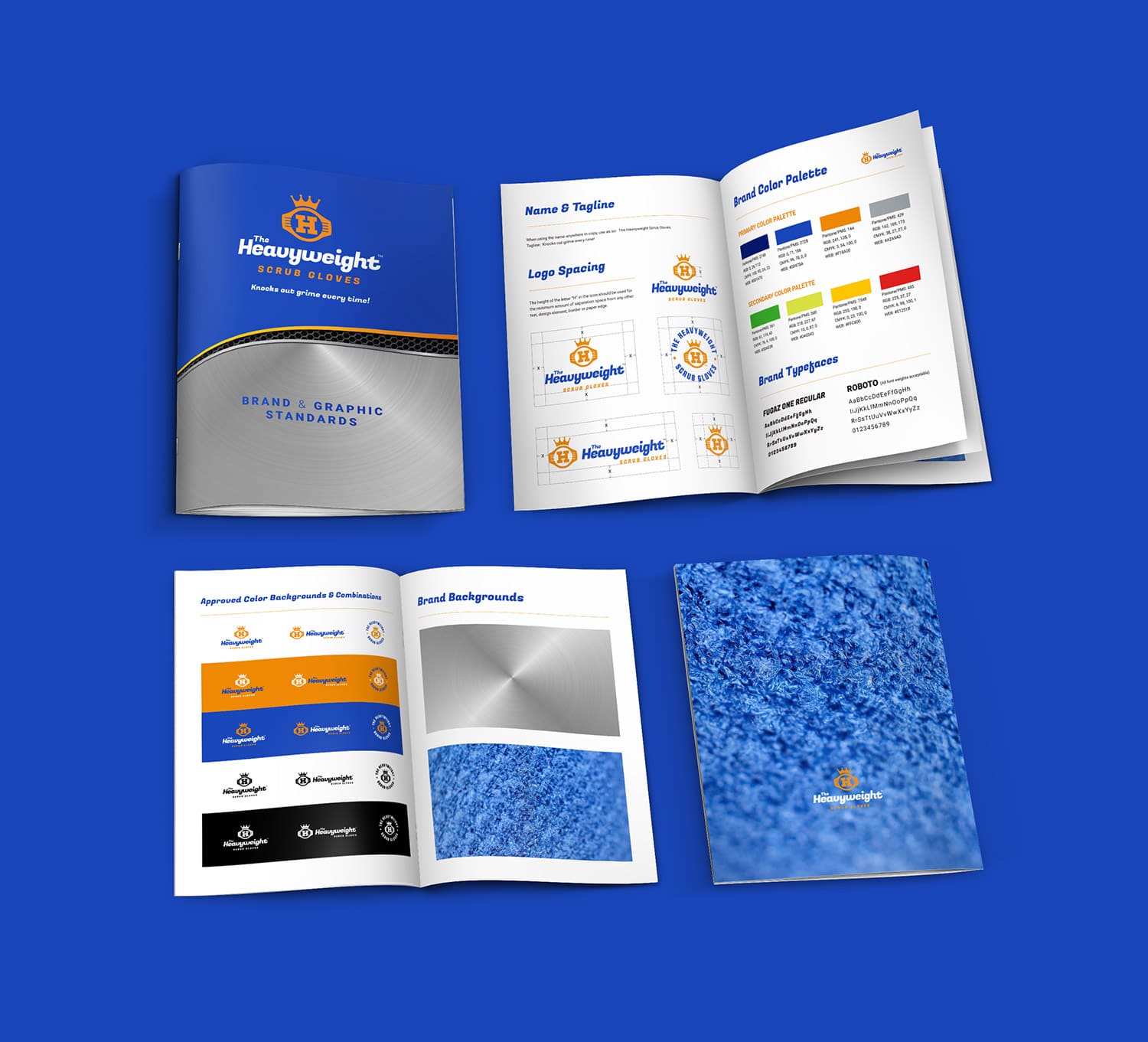 ---
Package Design
---
PACKAGE DESIGN OPTION
Below is one of the unused proposed package design options. It was designed to focus exclusively on automotive/motor vehicle detailing, as that is one of the best uses of the gloves.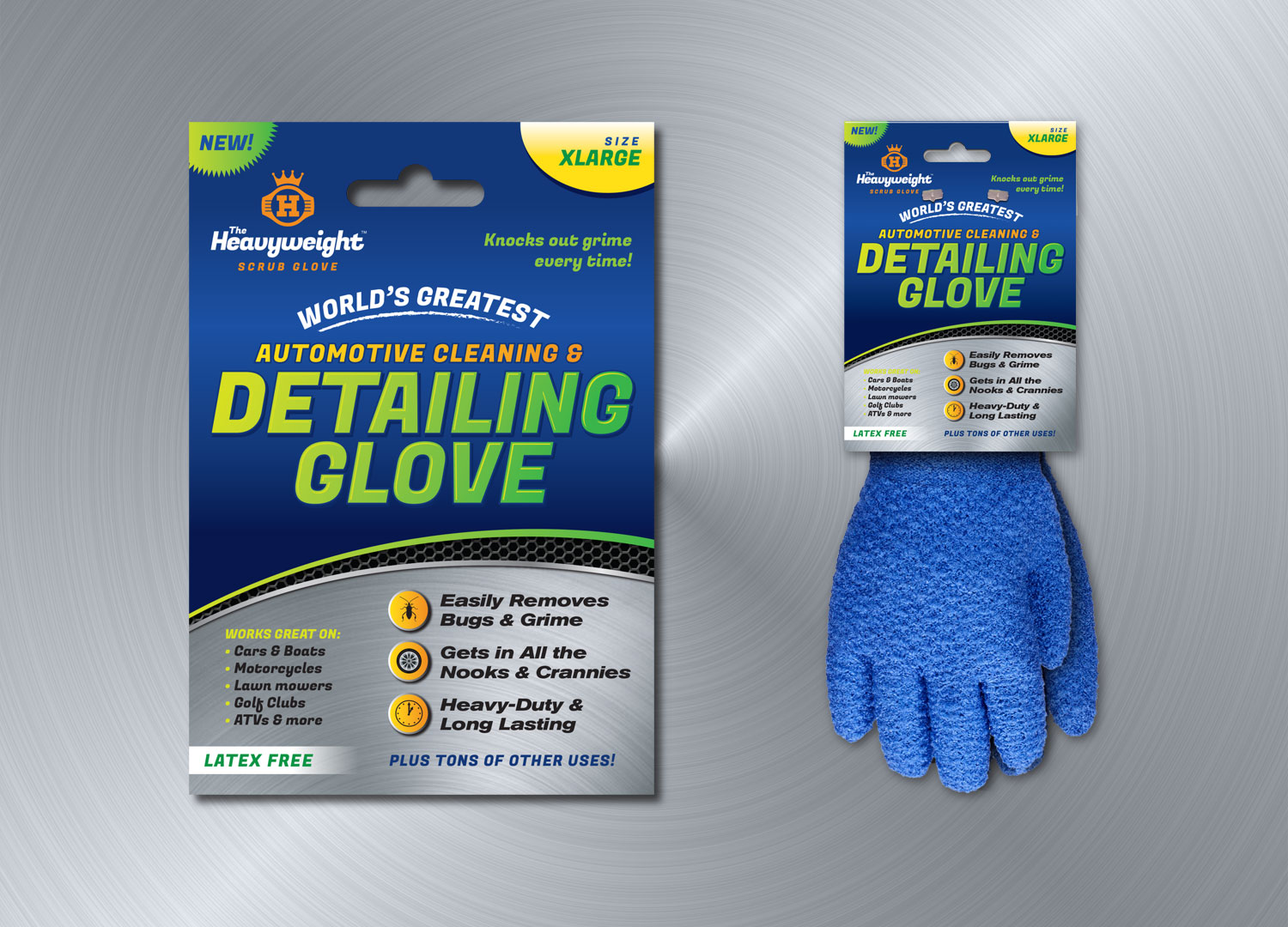 FINAL PACKAGE DESIGN
Below if the final label/package design: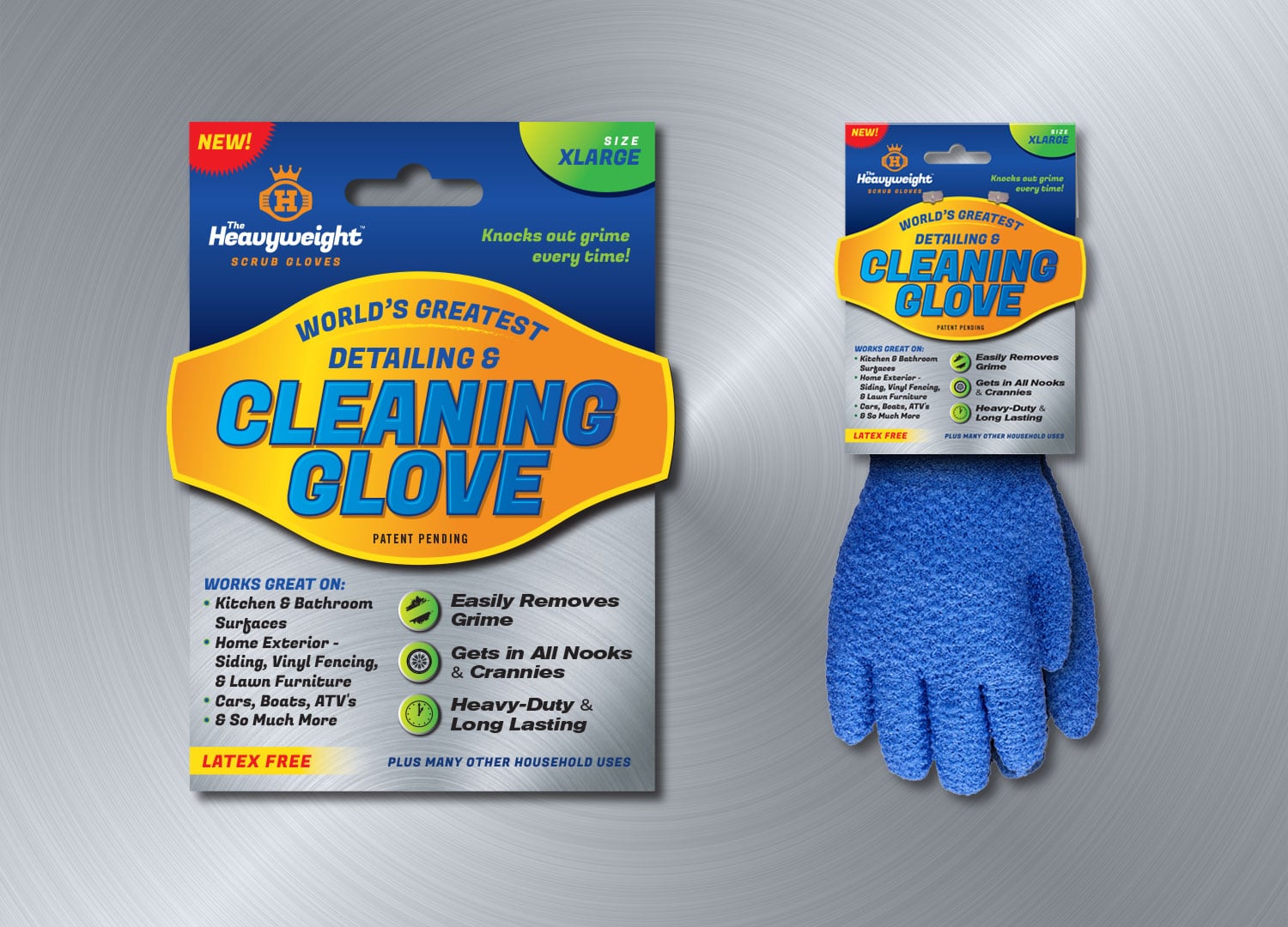 ---
Professional Photography & Videography
Professional photography and videography provided by Chris Malacarne. Below are a handful of the deliverables he supplied.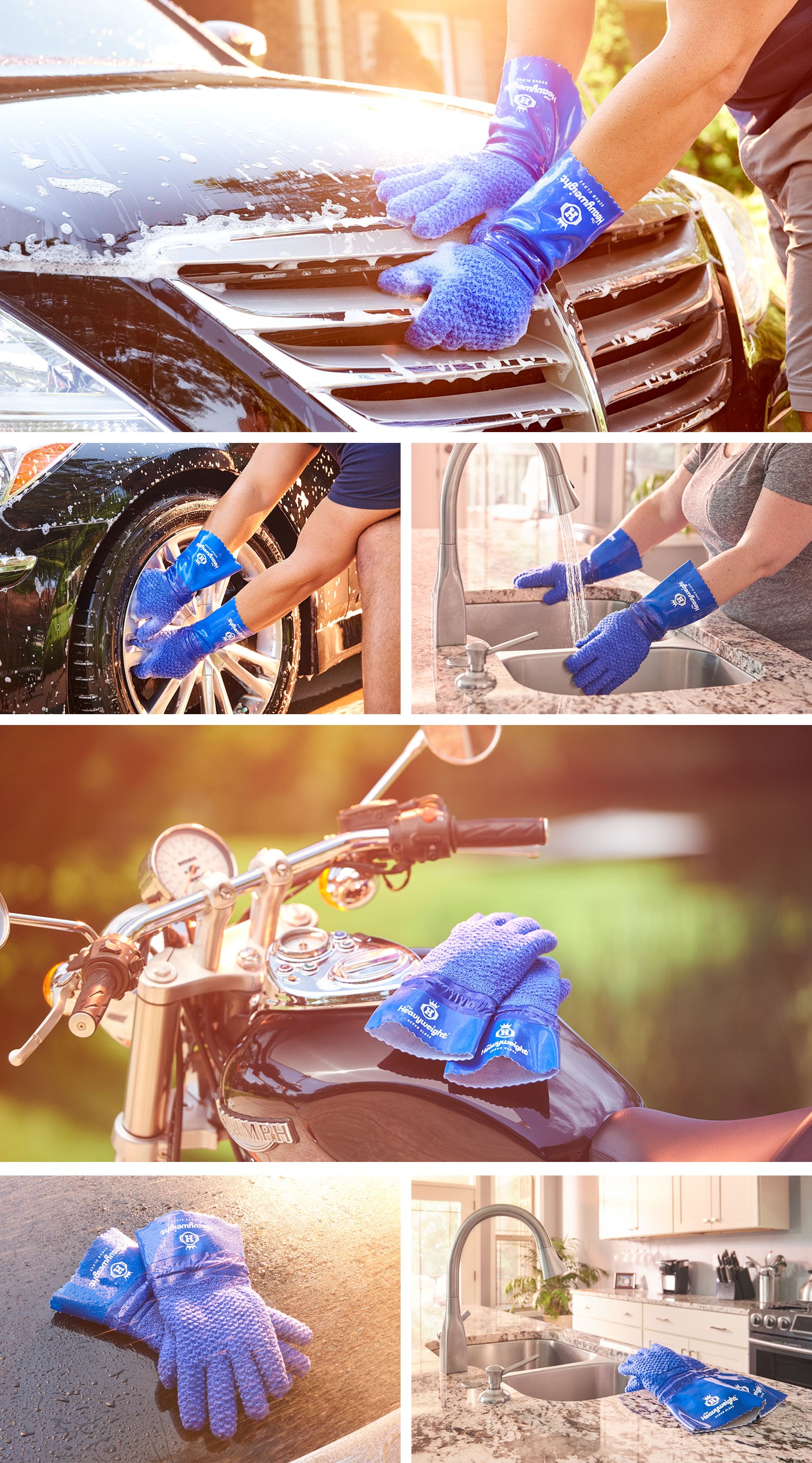 ---
Sell Sheet
Sell sheet design targeting the automotive cleaning and detailing market: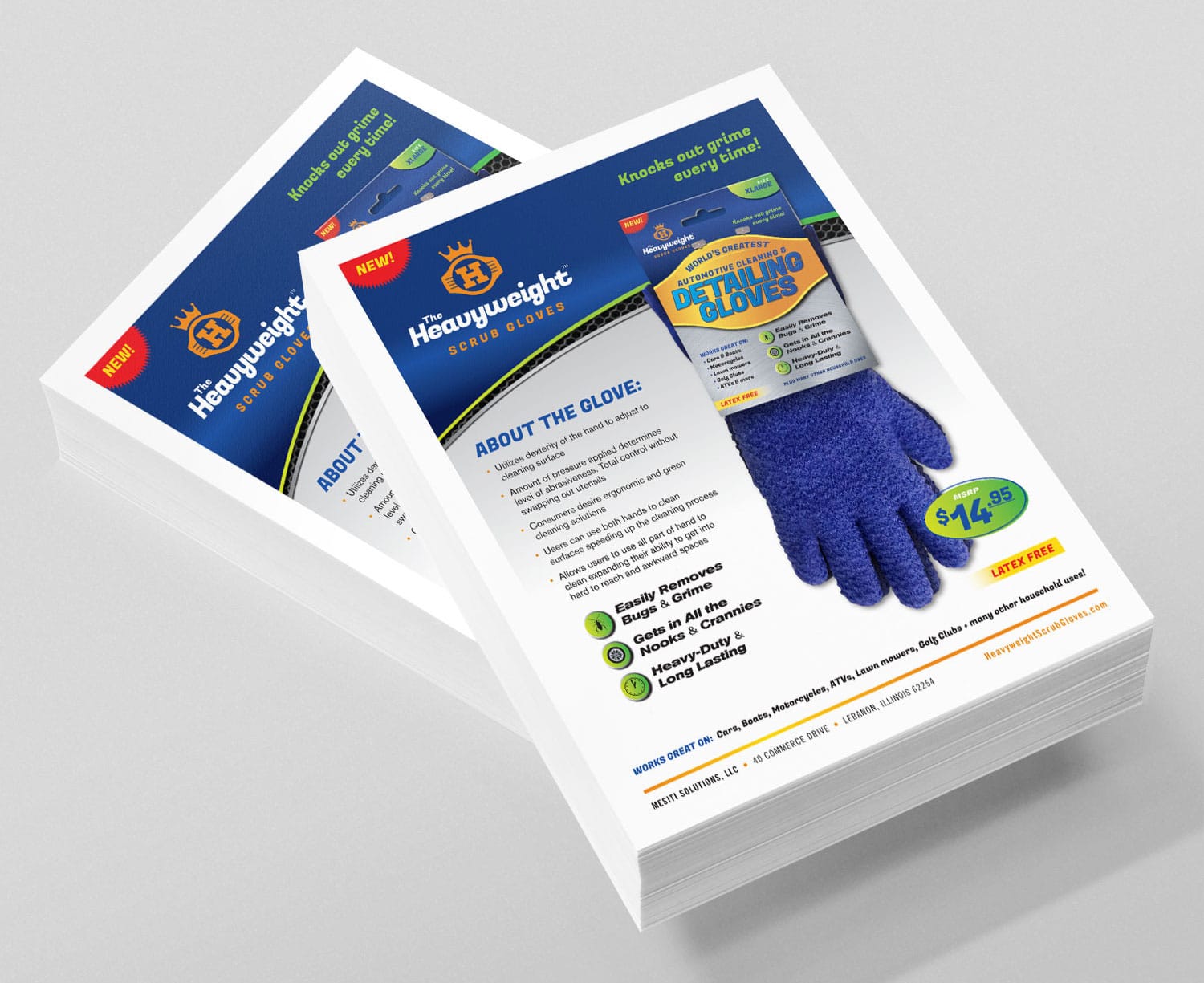 ---
WordPress Website with E-commerce
Below is the new website we helped launch using the Unicon WordPress theme. We typically do not work with pre-designed themes, but since they were such good clients, we assisted them with the website. We also helped activate WooCommerce, implement their payment gateway, and install their SSL certificate to make it an e-commerce website. You can visit the new website at hwscrubgloves.com.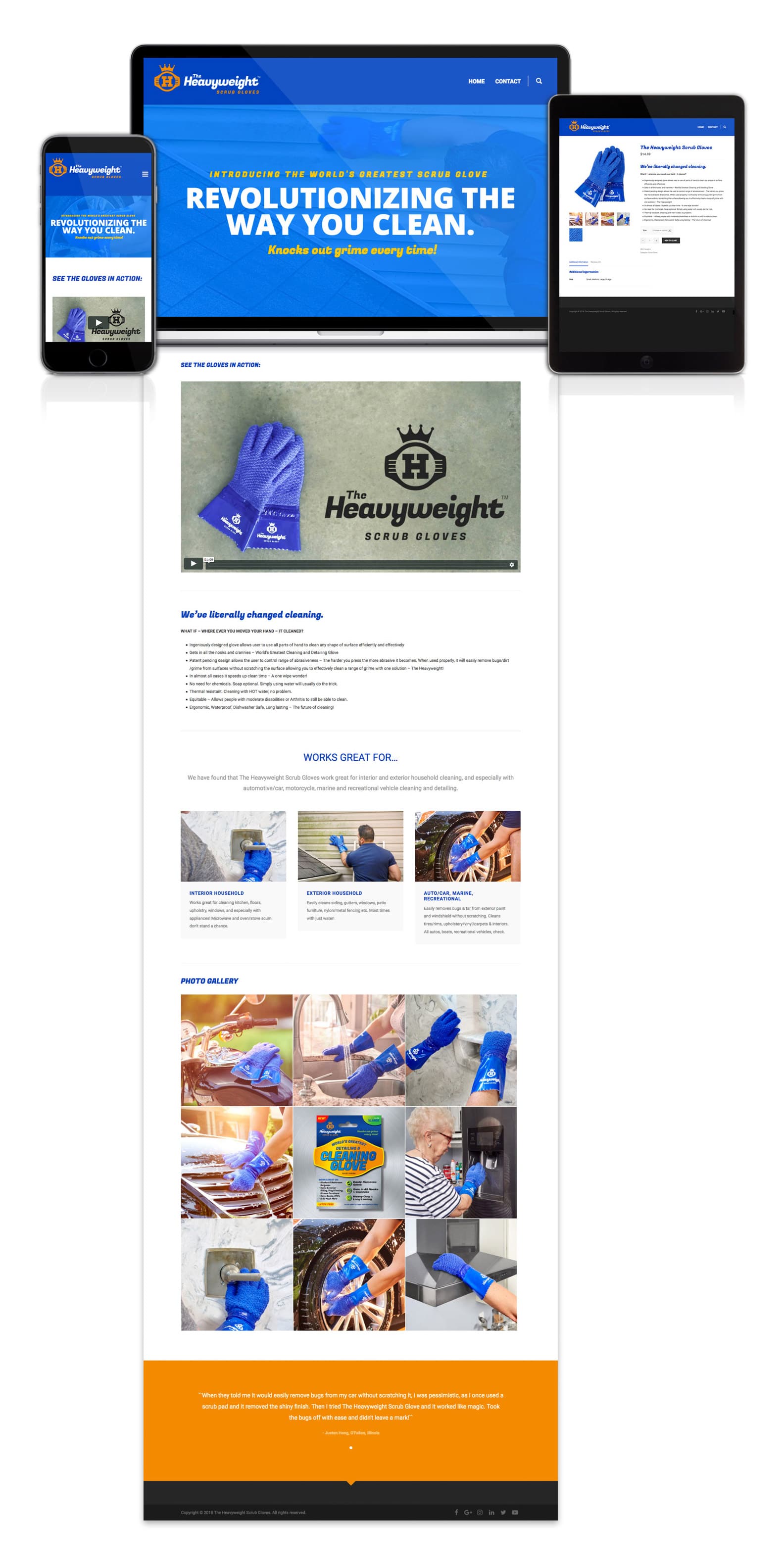 ---
Learn more about our services featured in this post:
Learn more about our
Logo & Branding Services »
Learn more about our
Graphic Design Services »
Learn more about our
Package Design Services »
Learn more about our
WordPress Website  Services »