New Logo for a Chicago Glamour/Fashion Photographer
Jeremy Cheshareck is a portrait and glamour photographer located in Joliet, Illinois, just south of Chicago. His photography is edgy with a high-end fashion aesthetic. After meeting with Jeremy, he had just decided to break his current brand into two entities: Jeremy Cheshareck Photography and J. Chez Photography. Jeremy Cheshareck Photography will focus on high school seniors and portraiture, and J. Chez will focus on glamour and fashion. He chose to split the two because he didn't want to alienate seniors and their parents with his more risque fashion work. We, along with the Salvatore Cincotta team, helped him come up with J. Chez Photography. This name keeps his new brand personal but allows him to market to a completely different audience.
Jeremy didn't want his new logo to feel like a photography logo and he really wanted to incorporate lions into the design somehow. Below is the new logo along with a sample identity package, including business cards, letterhead and envelopes. The new logo features a J.C. monogram sandwiched between two lions and topped with a crown.

Update: Here is the logo with a new steel effect added to it.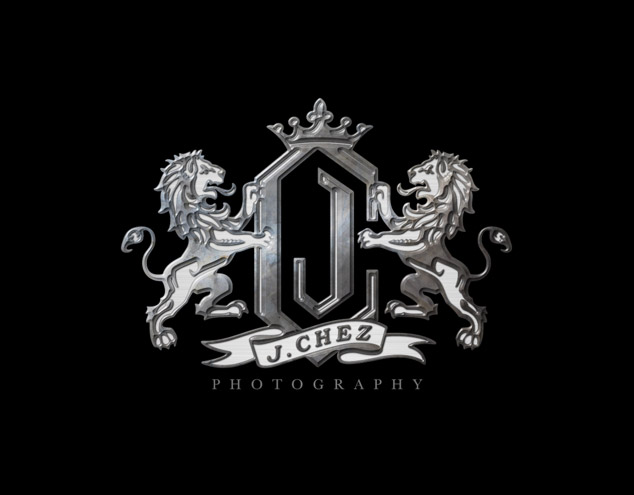 …and the new logo for his sister brand Jeremy Cheshareck Photography: