Logo Design for Atlanta Based Photographer
We are in the midst of wrapping up a new logo for Traci Reid, an Altanta, GA based photographer.  When we received her signed agreement for the project, we were immediately drawn to her signature and we decided to create a custom hand lettered logo inspired by it.  We modified it to make it more legible, as her 'T" kind of looks like a "J" and her "R" was a little hard to read.  You can see both the logo and her actual signature below. Underneath that is her final logo with a sample color palette utilizing her favorite color purple.
Traci was having a hard time deciding between these two logos, so we asked her if she wanted her brand to be more friendly, personal and approachable or more modern, fashionable and luxurious. She decided on the later, so the more contemporary logo won.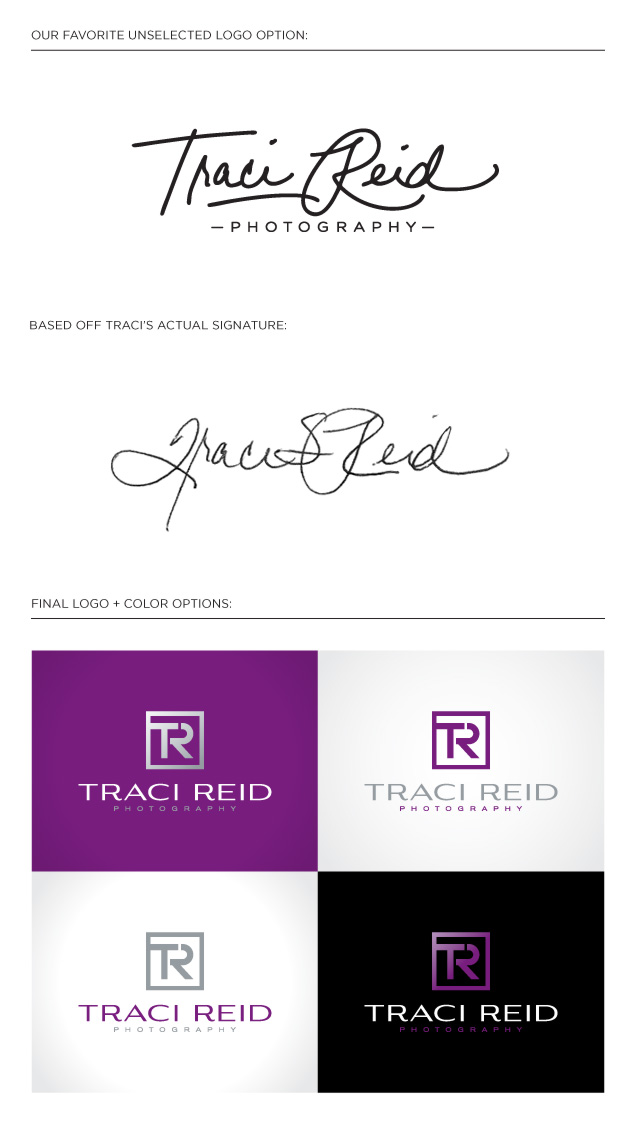 Learn more about our logo design services and don't forget to check out our logo design portfolio.