Visual Lure Package Designs to be Published in Upcoming Book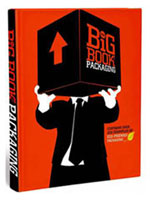 We are both honored and privileged that a set of Visual Lure's package designs were recently selected to be published in the upcoming book "The Big Book of Packaging", published by Cresent Hill Books.  Cresent Hill Books also publishes the popular "The Big Book of Logos" series.  The package designs that will be featured are Intercon Chemical's line of Pro-Con Ultra detergents and rinses.  Intercon Chemical is a St. Louis, MO based company that manufactures industrial cleaning supplies.  A special thanks to Projects PLUS and Jennifer Hojnacki for teaming up with Visual Lure on this project.  Here are the original package designs (final colors were altered):
The book is now available at www.amazon.com or your local book store.