Visual Lure recently completed the following label/package design for Bright House Glass Cleaner. Bright House is a manufacturer of household cleaning products and is located in the St. Louis Metro East in Columbia, Illinois. Visual Lure has also designed packaging for other Bright House products including their dishwashing soap. Click here to view that design project.
We feel that the new packaging looks "fresh and clean" which are the characteristics you want a glass cleaner to have. We were able to achieve this look by using a subtle "shiny/gleaming" background, a bright green and blue color palette along with clean and modern typography. The fire engine red "new burst" will also help the label jump off the shelf and attract eye-balls which is what good package design does.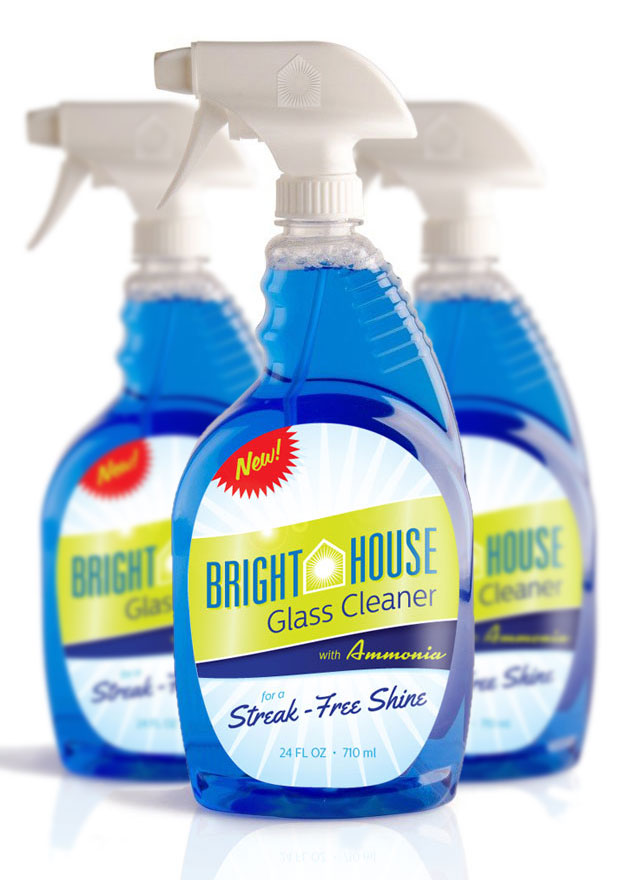 What to see more?  Click here to view additional package design projects »
Need help with a package design project? Give us a call or shoot us an email, we would love to provide you with a FREE quote.