New Logo Design for a Local Trophy Shop
We were thrilled to have the opportunity to revamp the logo for a local O'Fallon, Illinois trophy shop known as B&P Trophy House. Established in 1979 by Bill and Pat, this business boasts a rich history and is currently under the leadership of their grandson, Buster. Specializing in crafting custom-made trophies, plaques, corporate awards, medals, name tags, and personalized gifts, B&P Trophy House has always been the go-to destination for all things trophy-related in the local community.
Their previous logo left much to be desired, as it was little more than an unaltered font paired with generic clip art. However, with our redesign, we've breathed new life into their brand. The fresh and dynamic final logo we've created truly stands out.
The new and improved logo features a trophy and plaque elegantly incorporated into a sporty and modern badge/crest style. This design not only captures the essence of the trophy shop's dedication to sports and achievement but also infuses a contemporary and appealing flair into their new identity. It's a reflection of B&P Trophy House's commitment to quality and a symbol that represents their legacy in the community.
---
Before & After: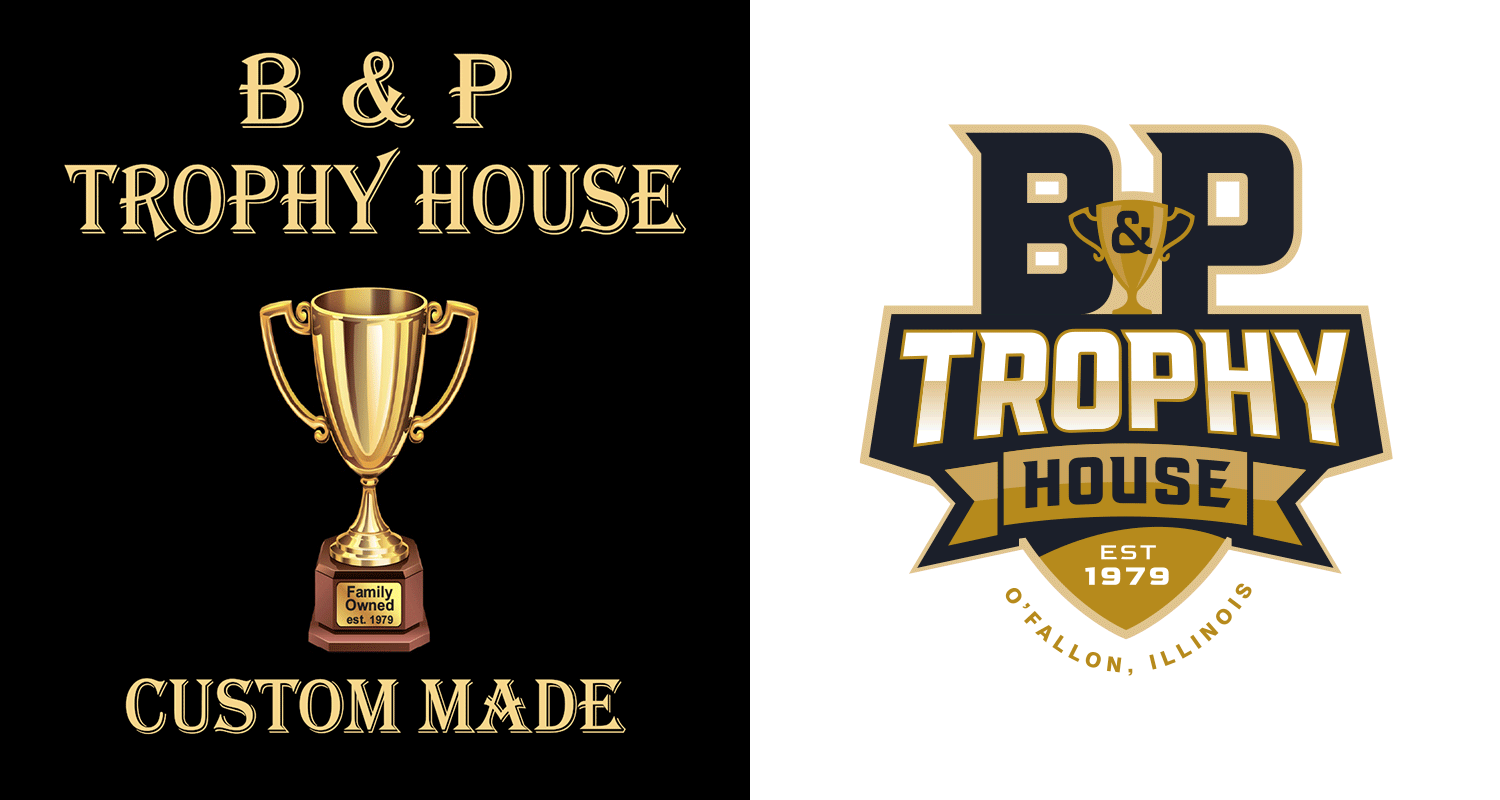 ---
Explorations & Variations (from throughout the design process):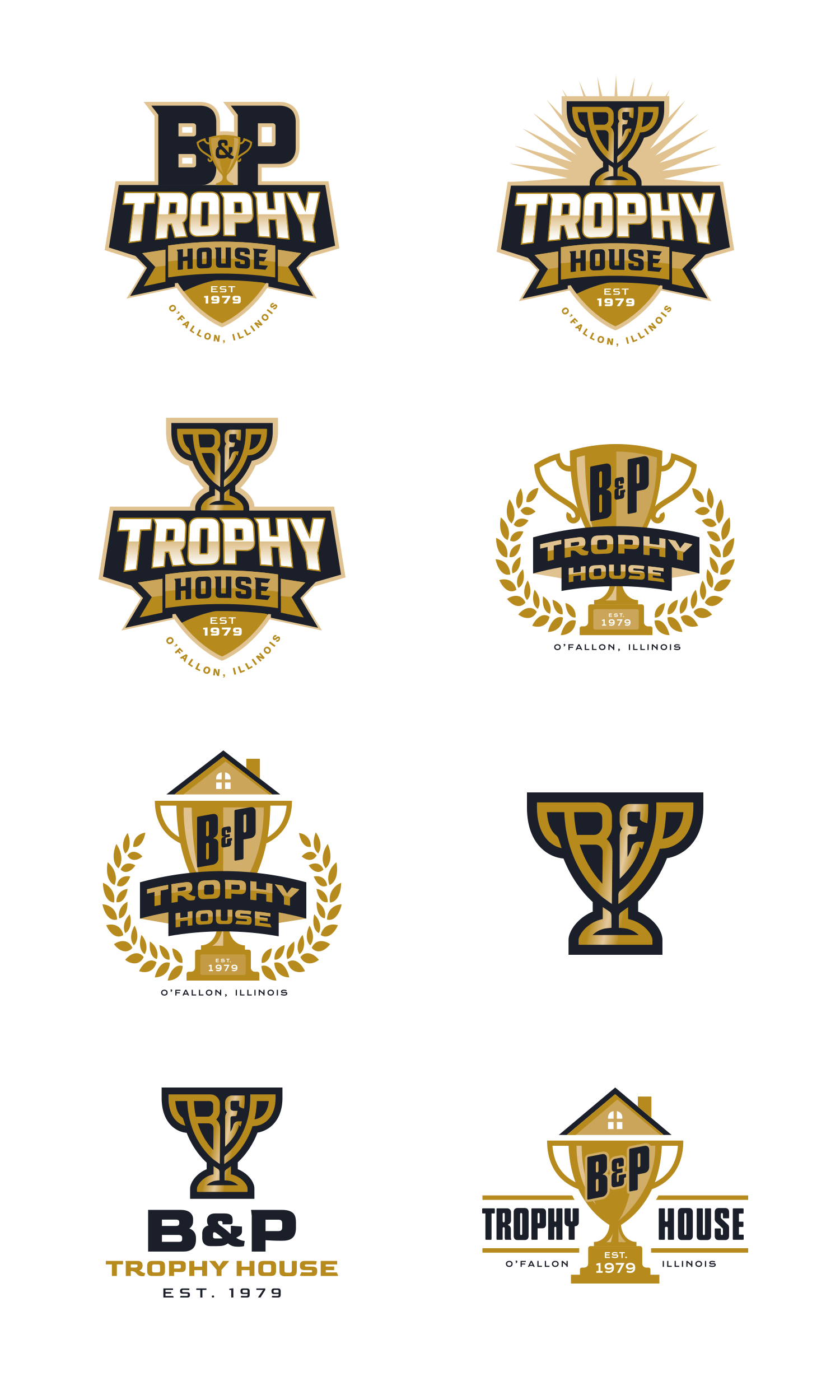 ---
Final Logo Lockups
…And here are the final logo lockups, which include a full-color version with gradients and added effects, a solid two-color option, as well as a couple one-color alternatives: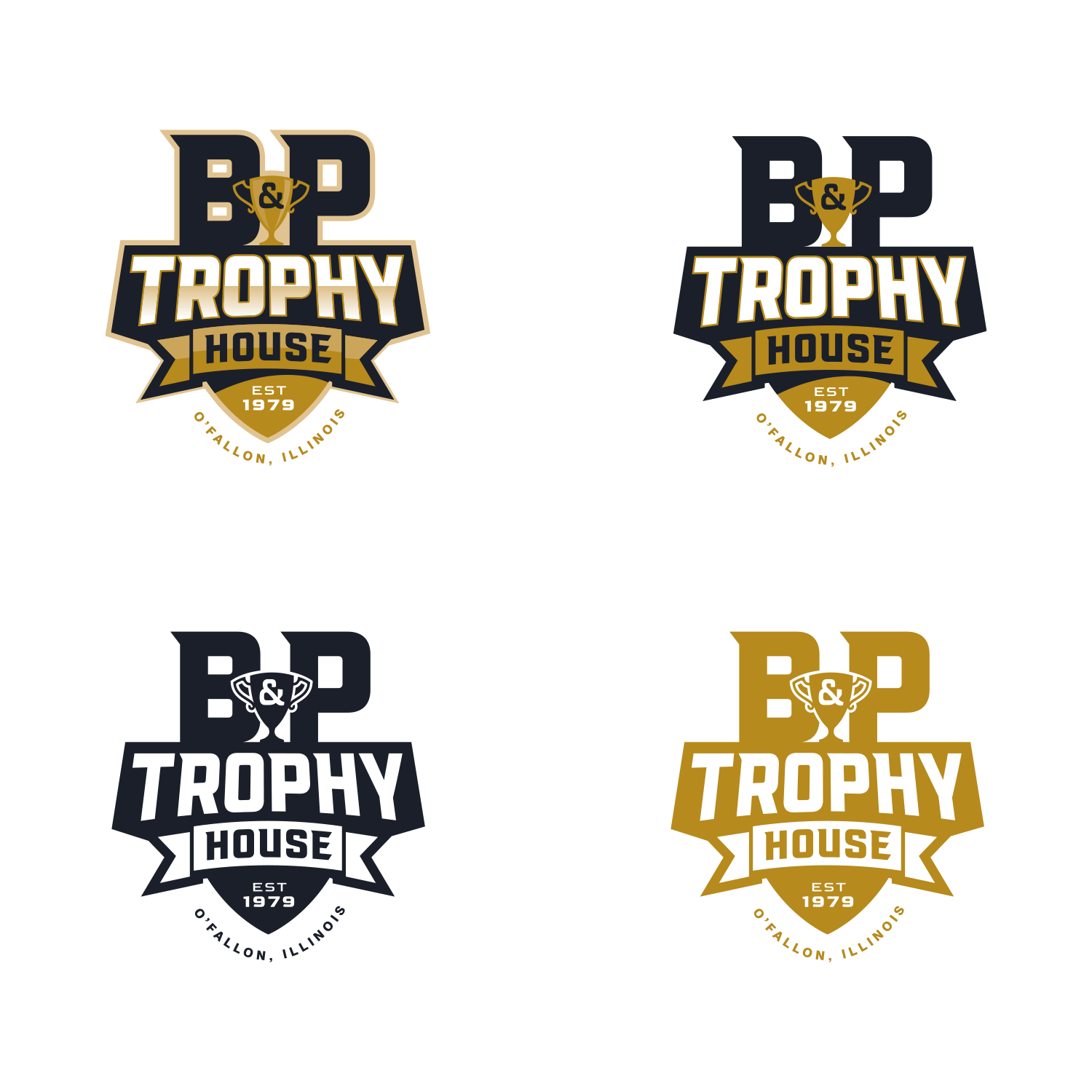 ---
Want to see more of our logo design work?
Click here to view our logo design portfolio, or click here to view some of our branding projects.