Logo Design for Orlando, Florida Based Photography Company
Visual Lure was recently contracted to design a logo for Cricket's Photography, an Orlando, Florida based photography studio. Their name was Cricket's Photo Art and Photography which we felt was a little long and redundant. We recommended simplifying the name to Cricket's Photography and use an actual cricket for the icon/logo mark because we felt they could build strong brand recognition with it. We also had additional ideas of how they could use the cricket for different parts of their business, for instance using the name "little crickets" to brand their baby and children sessions.
As with all our logos we try to make them special, different and memorable in one way or another whether it be with a hidden meaning or by using a single design element to create more than one visual. In this case, we designed a custom illustrated cricket that also created the letter C.  Below is the final logo design accompanied by alternative formats, a couple of the unused logo options, and the logo design for little crickets.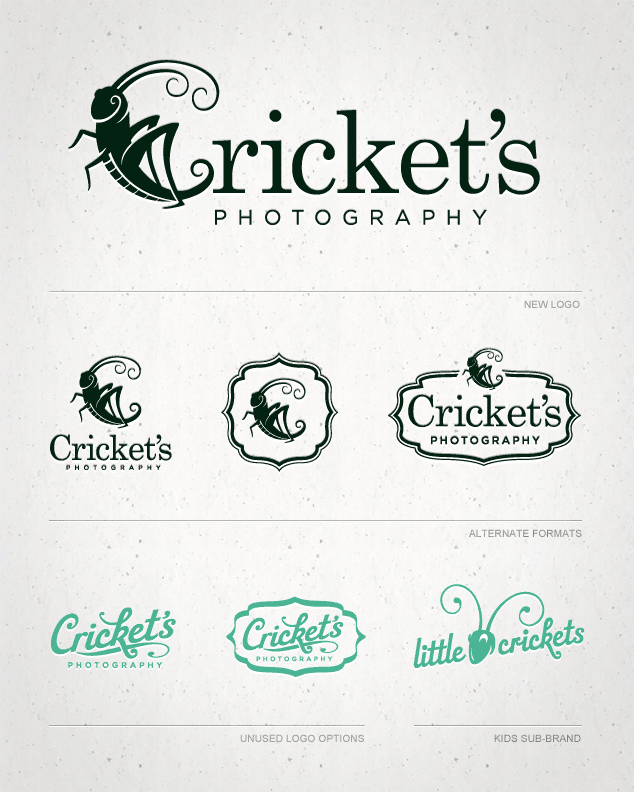 Learn more about our logo design services and don't forget to check out our logo design portfolio.