Website Design for WordPress Inventory Plugin
Visual Lure recently completed this "design only" project for a Colorado based programming/web development company.  The website is for a WordPress inventory plugin that acts like a shopping cart, but without the e-commerce functionality. We were simply contracted to design and layout three main pages and they would take it from there.  Here are those pages: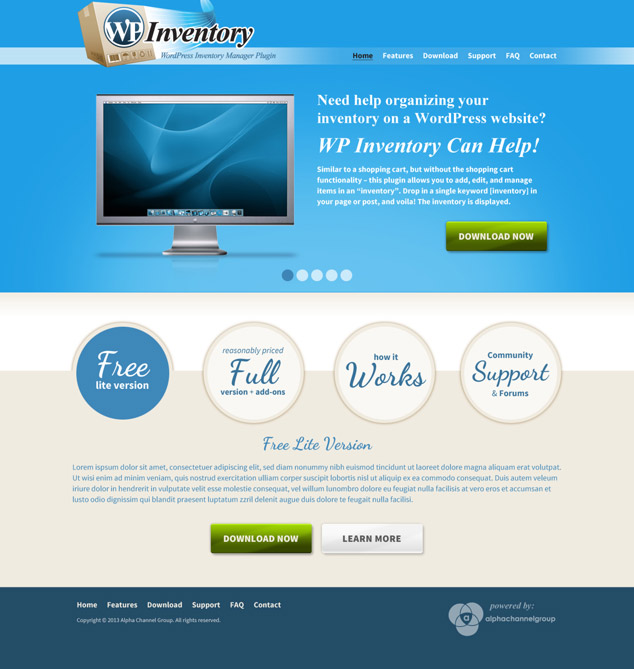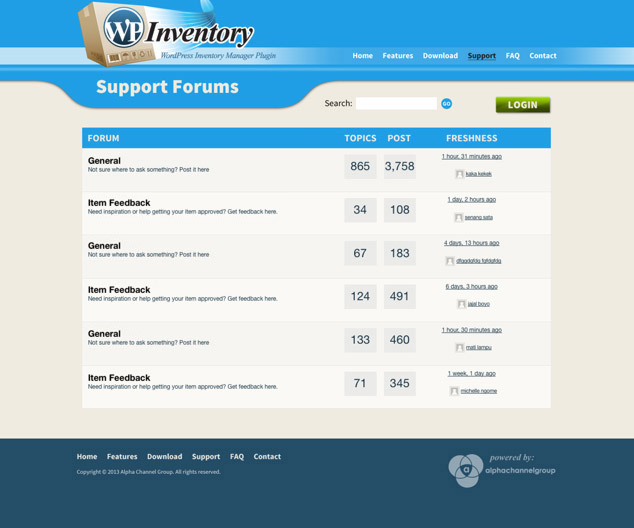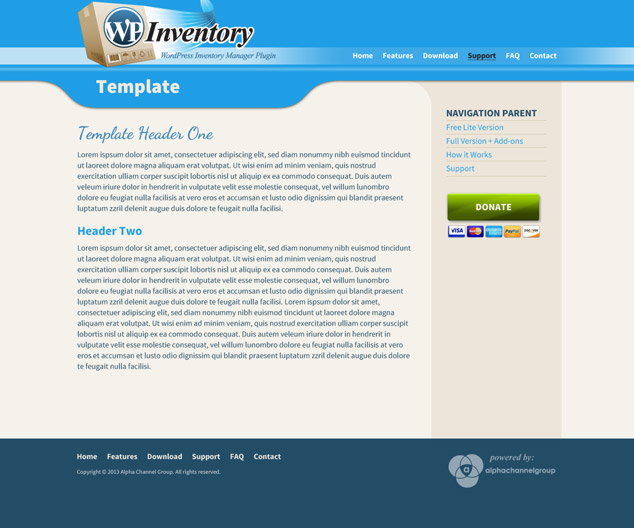 Learn more about our Word Press design and web design services, and don't forget to check out our web design portfolio.