New Custom WordPress Website for Ideal Landscape Group
Ideal Landscape Group recently contracted Visual Lure to help improve their online presence by redesigning their website. Ideal is a premier St. Louis commercial landscaping company that specializes in commercial groundskeeping, construction, irrigation, snow & ice removal and playground installation. In addition to design and development of the new site, Visual Lure coordinated the copywriting and photography through our strategic partnerships. Cindy Sorgea wrote the copy and Matt Marcinkowski captured the imagery.
The new custom WordPress website features:
Sticky navigation (main sidebar and secondary navbar on template pages) for convenient navigation
A custom Core Services section with navigation
Custom developed section/WordPress post types for the projects gallery that makes it easy to add, edit, organize and remove featured projects
Slider style photo galleries that use WordPress' native gallery for easy maintenance with a stacked image transition on mobile
A seamlessly integrated blog with featured image and excerpt landing page
Added column structures to expand layout options
Search engine optimized for St. Louis commercial landscaping and all their core services
---
Old Homepage Design: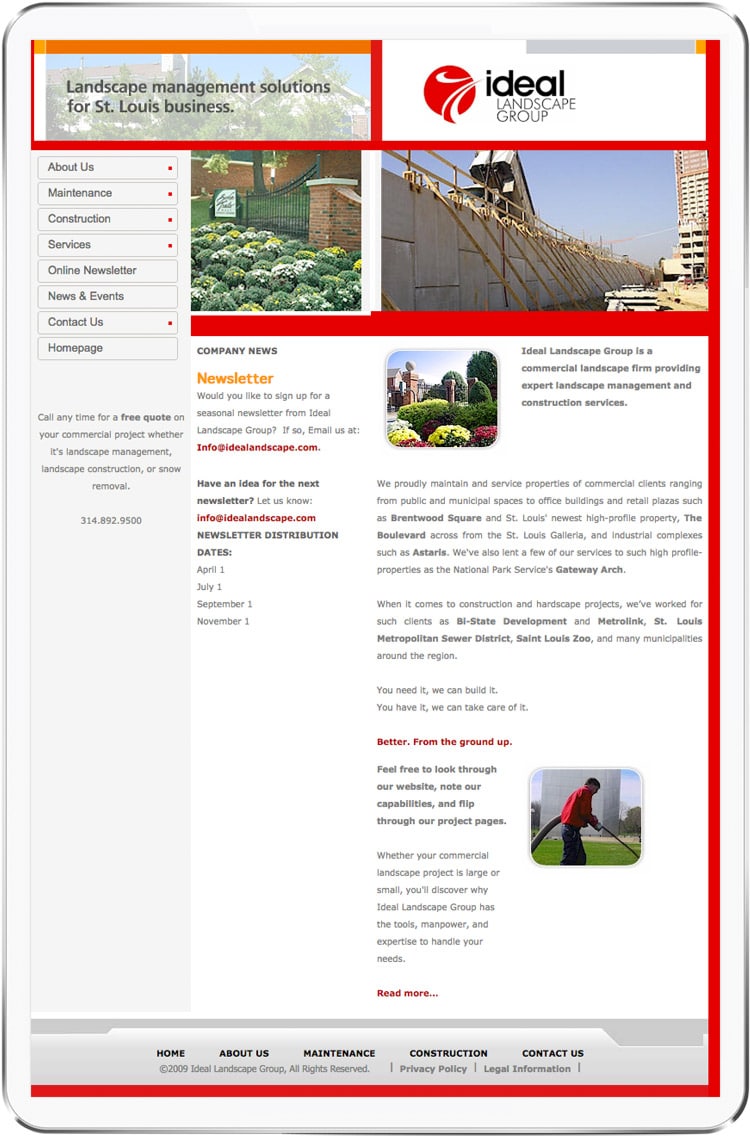 The old website (home page shown above) was extremely dated; at least 8 years old. It was not mobile friendly or responsive, therefor providing a bad user experience on mobile devices. It had a strange layout, all types of spacing issues and dated photography. Over the years, and especially since Google's "Mobilegeddon", the site had seen a steady decrease in traffic and drop in organic rankings.
---
New Homepage Design: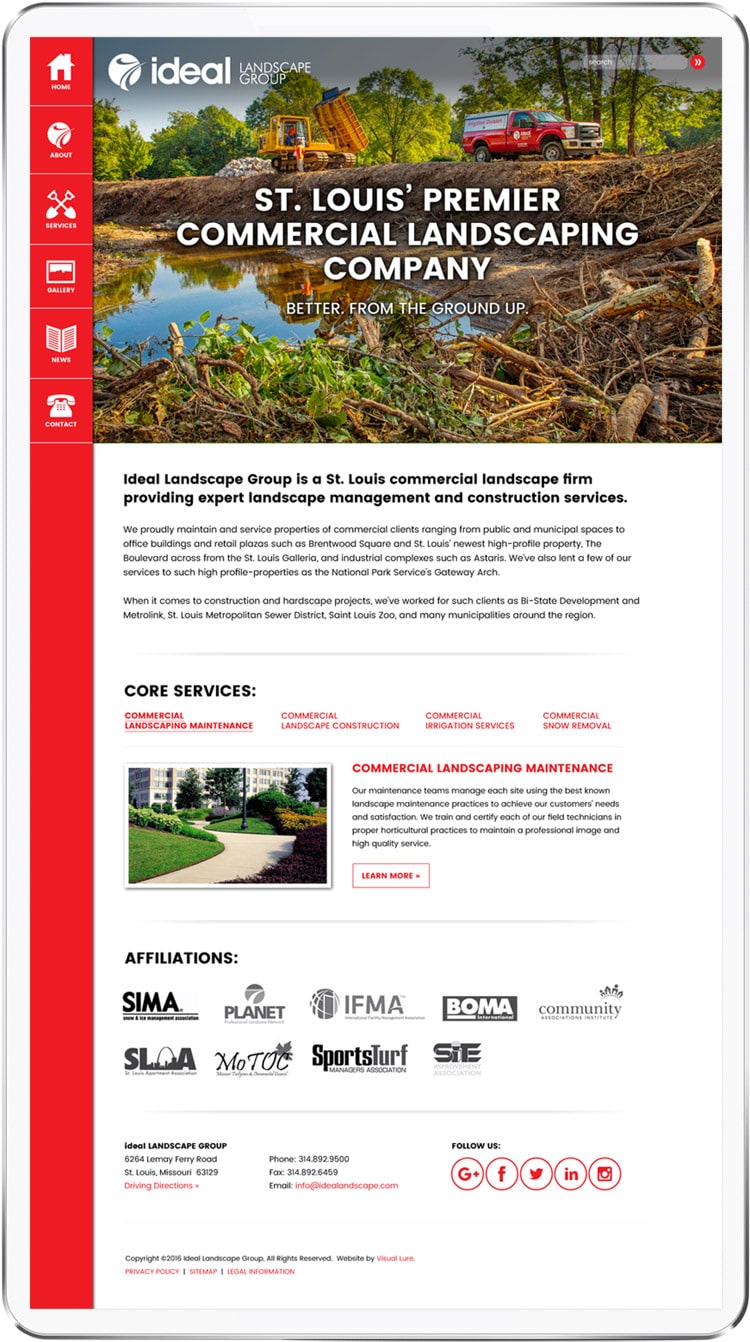 The new home page design is now better organized with a much improved flow. The side navigation bar is sticky, staying in place while the user scrolls. This makes it easy to navigate the site, no matter where you are on the page. There is a custom Core Services section (slideshow) showcasing a featured image, intro copy and learn more buttons to drive users to those landing pages. Below that is an Affiliations section that uses a simple WordPress image widget to add, edit, remove or reorganize the affiliate logos.
---
Website Photography
We had the pleasure of working with Matt Marcinkowski for the new site photography. We art directed a couple of shots, but it was mostly just Matt doing his thing. With some of the locations providing limited photo opportunities, Matt really turned nothing into something great. Below are some samples of the new photography.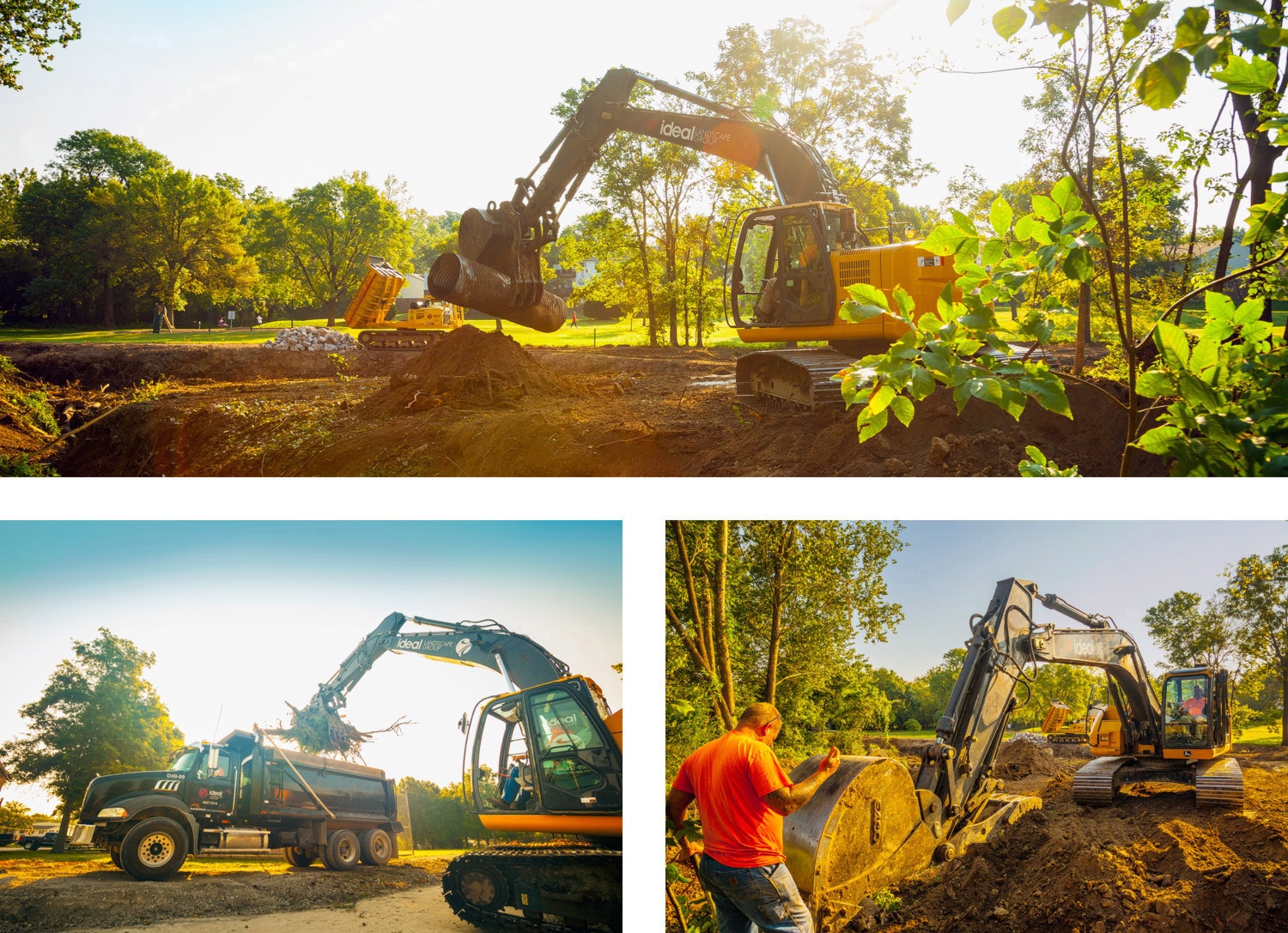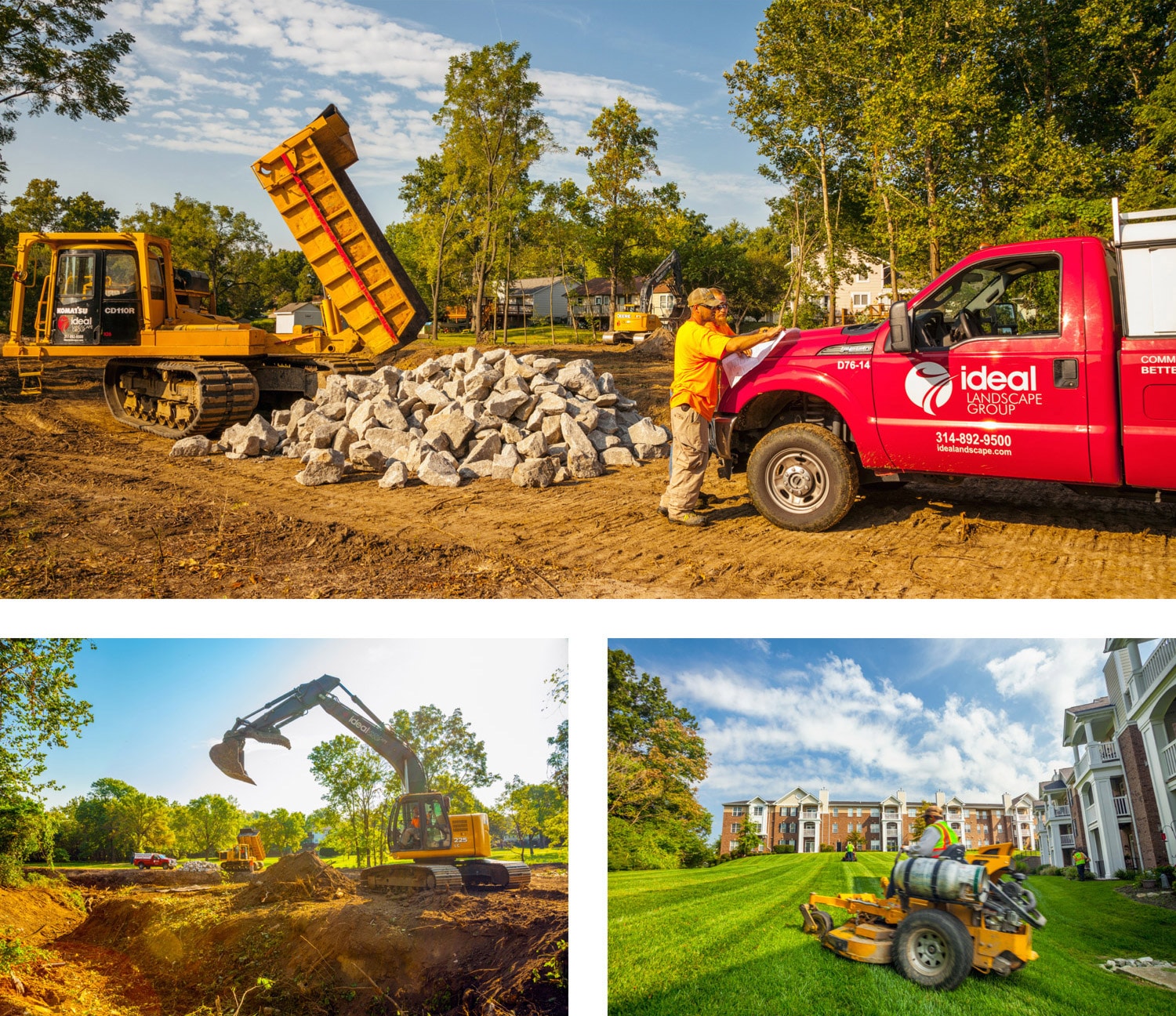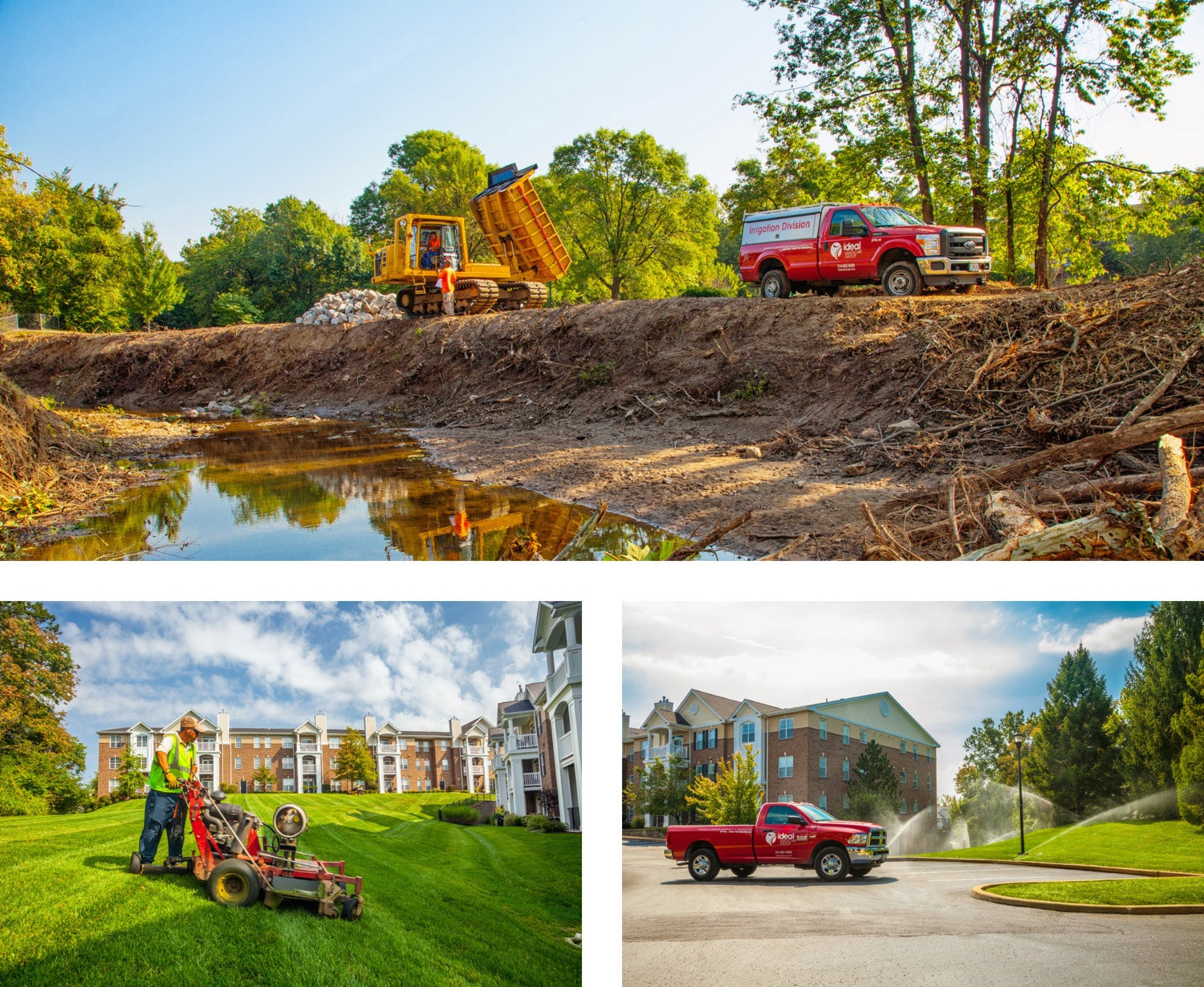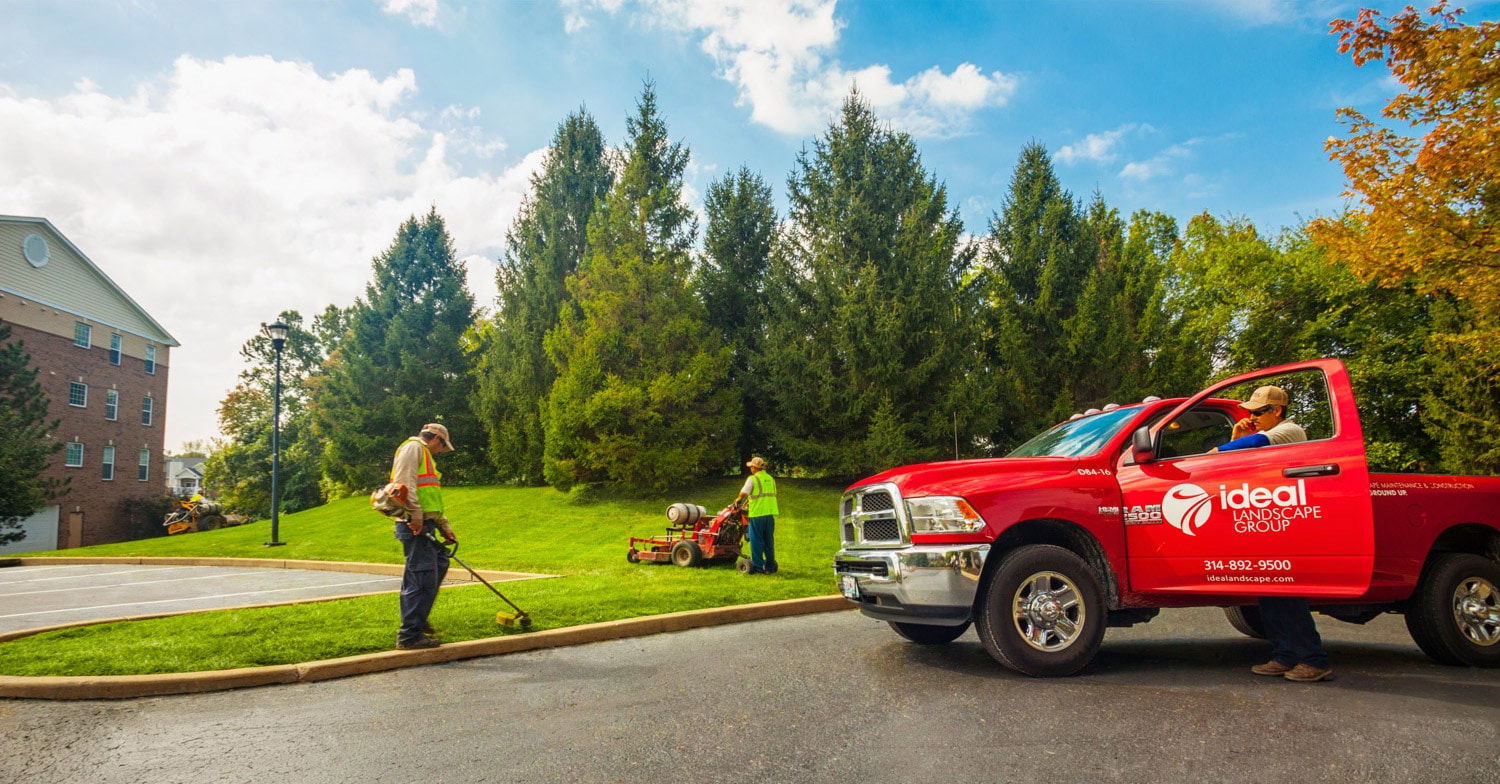 The Results + Organic Search Rankings
Since the new site has been indexed by Google, the (now properly search engine optimized) website has skyrocketed into top positions on the first page of Google for almost all of their core targeted search terms. Currently the website is ranking #1 on the first page of Google for "st louis commercial landscaping", "st louis commercial landcare", st louis commercial groundkeeping", "st louis commercial landscape construction" along with most variations of those search terms. This has led to a solid stream of high value leads for Ideal and they are currently bidding on a handful of projects (leads acquired through the new site) that would pay for the new website 10 times over.
---
Click here to learn more about our website design and development services »