Visual Lure Awarded with 12 Logos in LogoLounge 10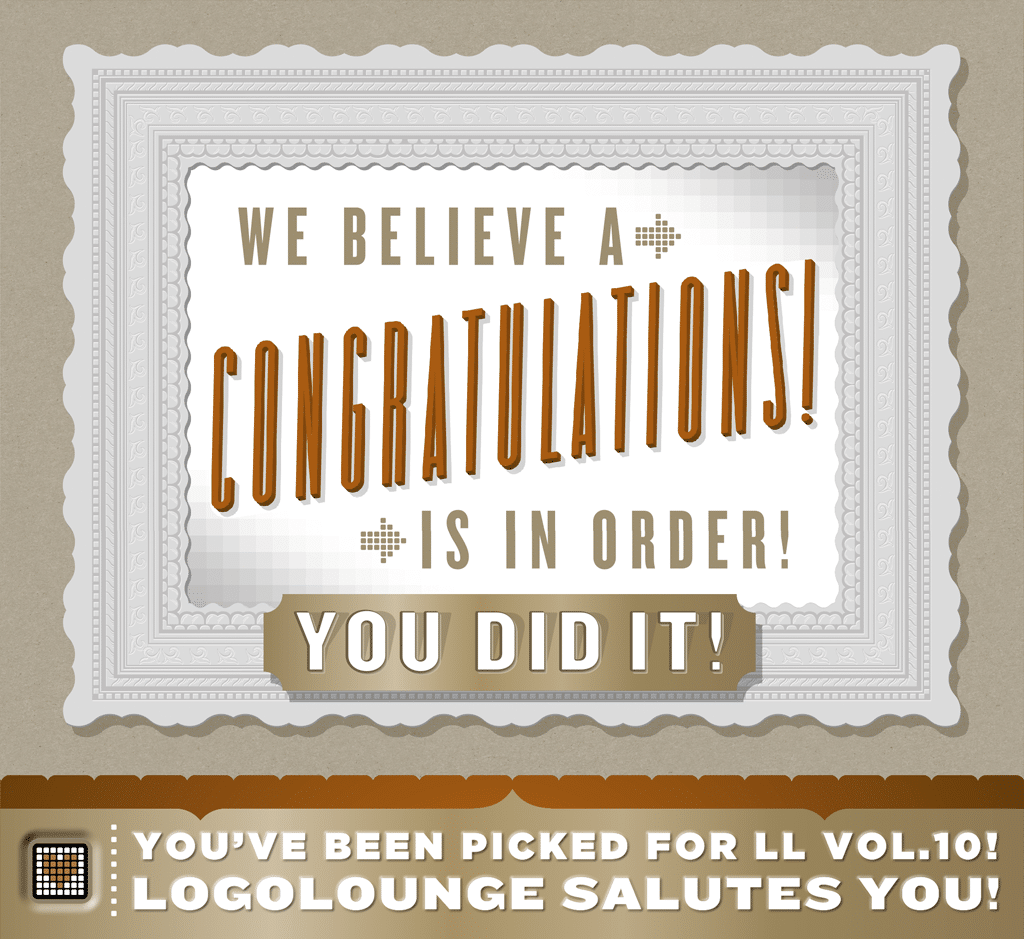 When we see an email in our inbox from LogoLounge with a subject line that reads "Congratulations from LogoLounge, Your Work Selected!" we get happy. Real happy!
It means that our hard work has paid off, and that some of the greatest logo designers in the World think our logos are some of the best made on planet Earth. This year, there were over 40,000 logos submitted and reviewed by an international judging panel of design superstars, including Andreas Karl, Aaron Draplin, Von Glitschka, Alex Tass, Chad Michael, Yo Santosa, Emily Oberman, Su Mathews Hale, Felix Sockwell and Alex Trochut.
We are both honored and humbled that designer of this caliber have selected our work for LogoLounge 10. This will be the 7th LogoLounge book that our work is featured in, with a total of 31 logos to date. It also beats our previous record of 8 logos in one book – with 12 this time around.
---
Here are our award-winning logos selected: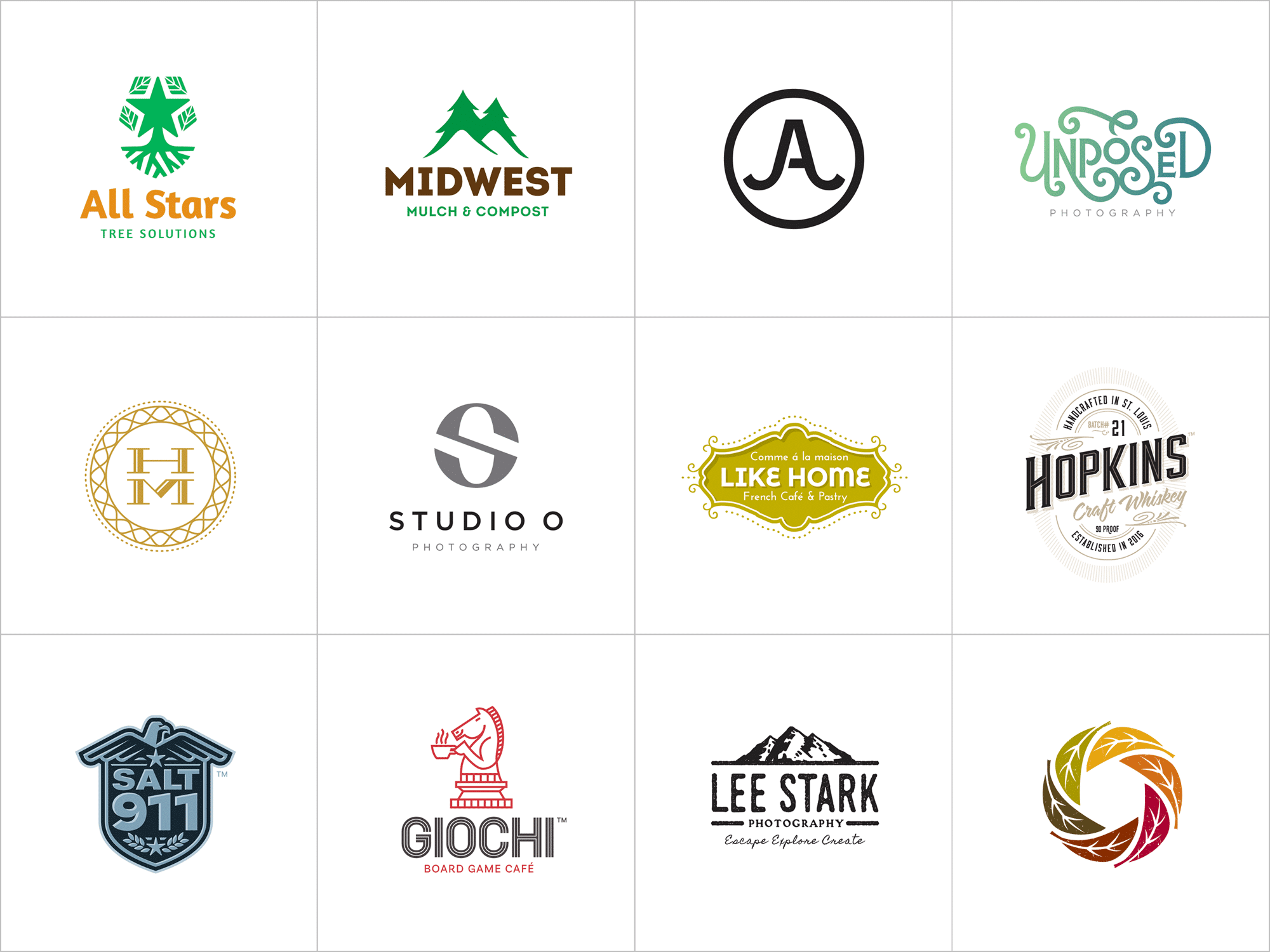 Brief descriptions of the chosen logos:
from left to right, top to bottom…
1. All Stars Tree Solutions: this was one of our proposed logos that was not selected by our client. It features a shield/crest with a star tree surrounded by four leaves that represent the seasons, and roots that represent strength and experience.
2. Midwest Mulch & Compost: this was an unselected logo that features two trees and two piles of mulch (in the negative space) that also form a subtle letter M. The final logo is very similar with two trees hidden in the negative spaces of the M.
3. Jeff Allen Photography: this too was an unselected logo. It features a timeless merged JA monogram.
4. Unposed Photography: this was a runner-up logo that almost made it. It was designed for a Galena, IL commercial and wedding photography studio.
5. Hannah Marie Photography: logo options for a well-known Canadian photographer featuring a monogram with a diamond motif border.
6. Studio O Photography: this was a logo that got buried after we decided to change the name of the studio. It features a merged monogram that is both the letter S and O.
7. Like Home: unselected logo option for a St. Louis, MO based French pastry shop.
8. Hopkins Craft Whiskey: this was our favorite logo design option for a St. Louis, MO craft whiskey distiller. They went with a different logo.
9. Salt 911: another logo that underwent a name change after the first round of logos. It features a shield/crest with eagle, stars and leaves mimicking a police badge.
10. Giochi Board Game Café: what better way to represent a board game café than with a chess piece drinking a cup of coffee. This was an unselected logo, however the final logo uses the same exact concept, just rendered using a different design style.
11. Lee Stark Photography: Here's a logo that was actually selected by our client. Lee is an outdoor photographer who specialized in rustic landscape photography. The logo was hand-drawn with a sharpie, scanned into the computer, and converted into vector artwork.
12. Pam Baumann Photography: Pam is a photographer from Limerick, Pennsylvania. She wanted an "earthy/rustic" logo so we designed her a camera shutter made out of colorful earth-tone leaves.
---
Final Logo Comparisons
A couple people on social media thought it was odd that so many of our logos selected for the book where not selected by our clients. So we decided to show the actual final logos that were chosen just for comparison. Here they are in the same order as above: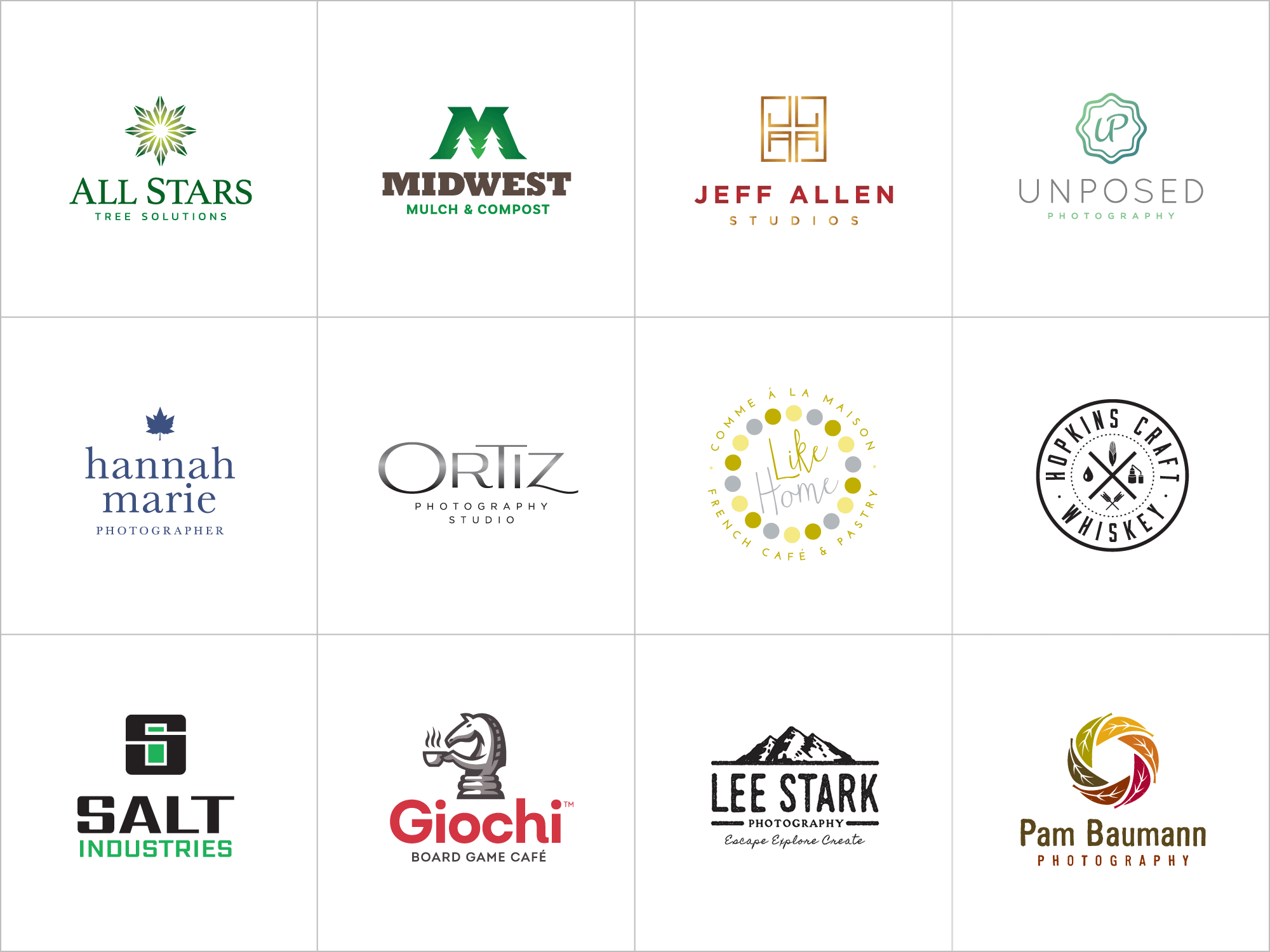 About LogoLounge
LogoLounge is without a double the greatest series of logo design publications in the World. Designers, both new and established, submit their work annually and a panel of world-class judges select the cream of the crop.
LogoLounge is also know for releasing their annual logo trends report which showcases the latest design aesthetics and styles of the year. Learn more at LogoLounge.com or find there books at any fine book store.
The LogoLounge Website Features:
Over 250,000 searchable logos
Fresh inspiration and ideas, with new logos uploaded daily
Network of designers, including leaders and legends in the industry
Logo design news and articles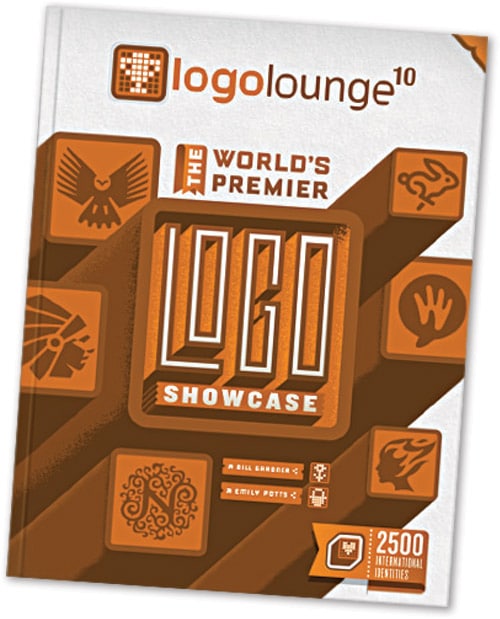 ---
Want to see more of our logo design work? Click here to view our logo design portfolio, or click here to view some of our branding packages.