Logo Design for Dallas Fort Worth Spa
Visual Lure was recently contracted to design a new logo for Bloom Spa & Laser, a Dallas Fort Worth spa and laser treatment facility.  Bloom had another design firm work on their logo, but they were unhappy with the results, and hired us to redesign it.  They wanted to see an option with an ornate border and feminine script, and one with a tulip creating the letter "L" in Bloom.  Below are are the options we provided them, plus an additional one we came up with.  Check back soon to see which logo design they select.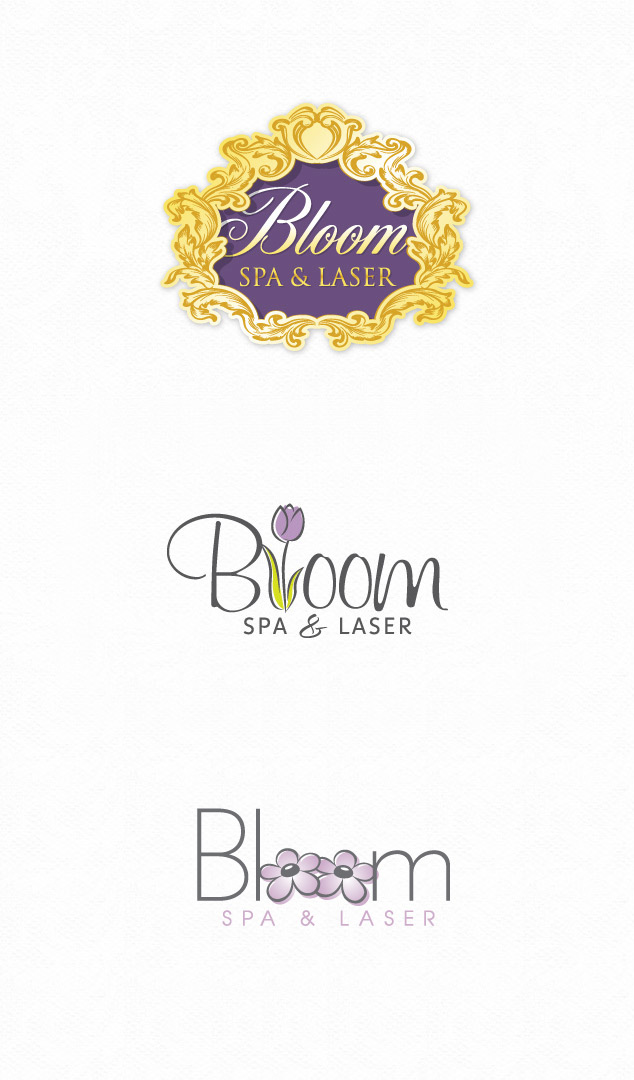 Learn more about our logo design services and don't forget to check out our logo design portfolio.
UPDATE:  With some slight modifications, here is the final logo design they selected: