Design Rush Names a Visual Lure Designed Logo as One of The Best Negative Space Logos
Design Rush is a digital marketplace and agency directory that spotlights premier creative studios with design awards in the fields of web design, logo design, print design, app design, packaging and video. Visual Lure is proud to announce that one of the logo options we designed for Plasticity Boom (a St. Louis, Missouri innovation incubator start-up) was named one of the Best Negative Space Logo Designs by Design Rush. This is our second Design Rush logo award.
ABOUT THE LOGO
Here is a paragraph from the client's logo project brief:
After we learn something new, our brain is never the same again.  When we learn something new, neurons fire in our brain and travel at undetectable speed to create new pathways.  Over time, these new pathways of information, once unknown and unfamiliar, become routine ways of thinking.  Studies have shown, this process ultimately impacts our confidence and equips us with improved awareness and decision making.  The process of our brain learning new information and forming new neural pathways is referred to as the "plasticity" of the brain.  For us, Plasticity is about helping people by making the "unknown known", so they are best positioned to achieve their goals.  As for the Boom, we like to think we are like the neuron that fires in the brain over a new idea.  An undetectable spark that creates a pathway to something new and significant.
To sum it all up, the name represents the explosion of ideas in the brain — so what better way to visualize that, than an atomic bomb going off inside a human head — where a mushroom cloud also represents the brain (all done using negative space). Simple. Clean. Memorable. All important qualities of a great logo.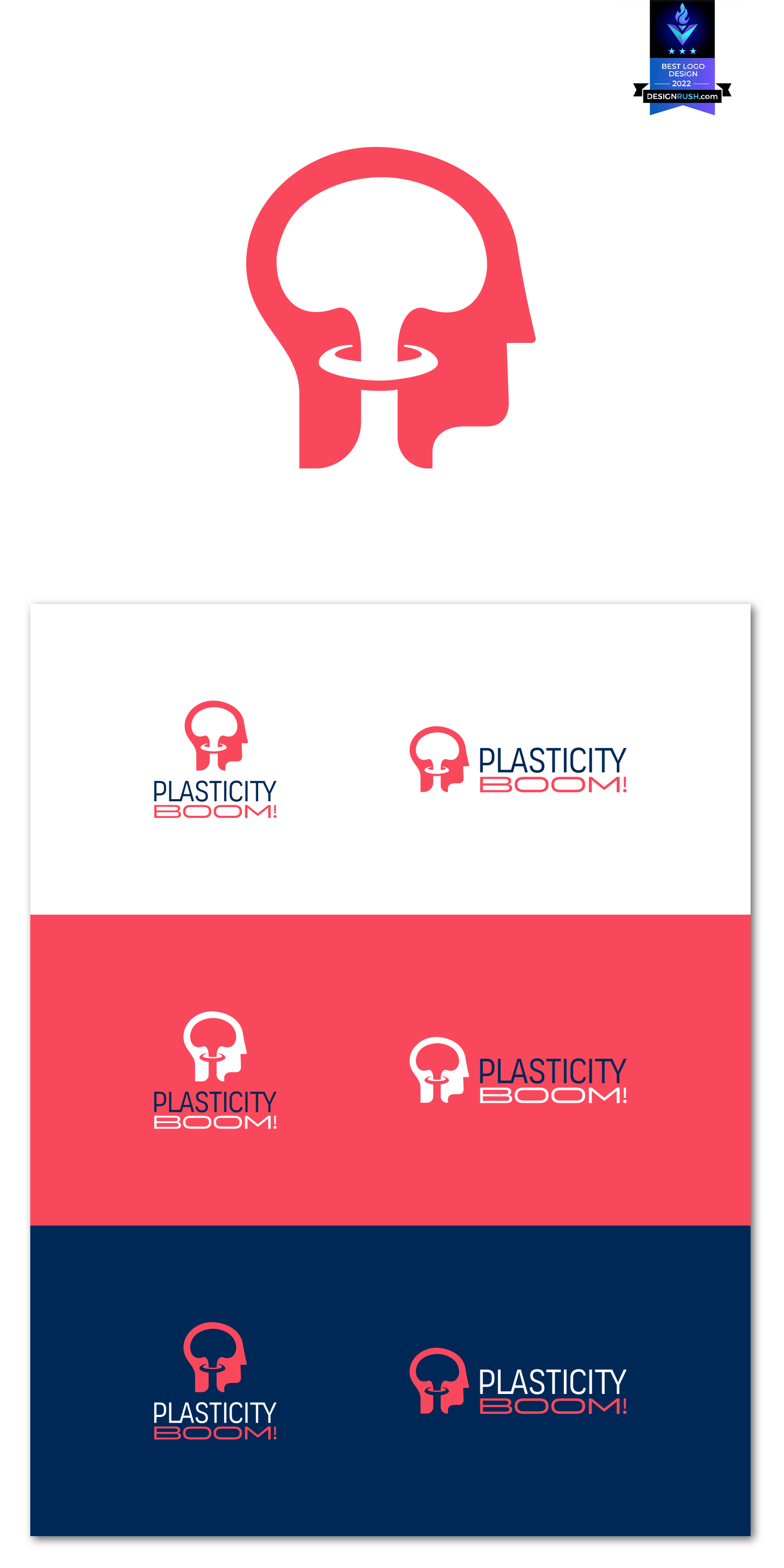 UPDATE: There was some confusion regarding which logo would be featured. The logo above was the one that I received notification for, but the one below is the one that was actually featured. Therefore, I have decided to showcase both logos. The design showcased below utilizes brain signals instead of the explosion design showcased above. You can read the article here »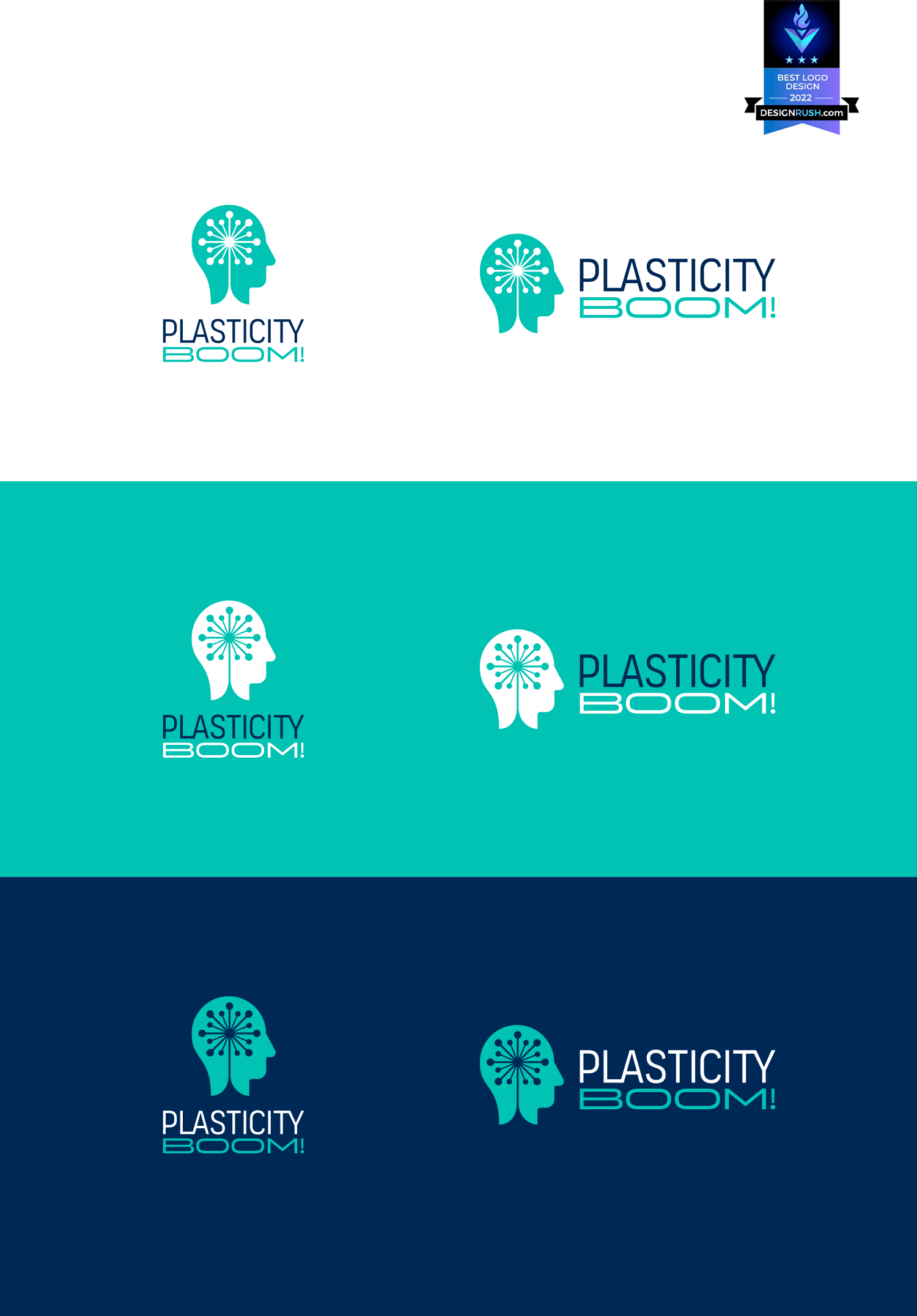 In additional to Design Rush, Visual Lure has won multiple logo design awards from organizations like Logo Wave and the AIGA, and has works published in Logo Talks, and in 10 different Logo Lounge books. We have also been named a Top St. Louis Logo Design Company by directories such as UpCity and Clutch.
---
Want to see more of our logo design work?
Click here to view our logo design portfolio, or click here to view some of our branding projects.