Visual Lure is currently in the process of designing a new website for Mr. WordPress, a Colorado based web developer that specializes in fast-loading, SEO friendly and W3C compliant custom WordPress themes and plugins.  We will be providing design-only services on this project as our client will develop the new website himself.
Mr. WordPress wanted his new website to be simple, clean and easily converted into a responsive design.  We feel our initial home page design (seen below) meets all of his requirements.
Check back for updates and the official launch of the new website design.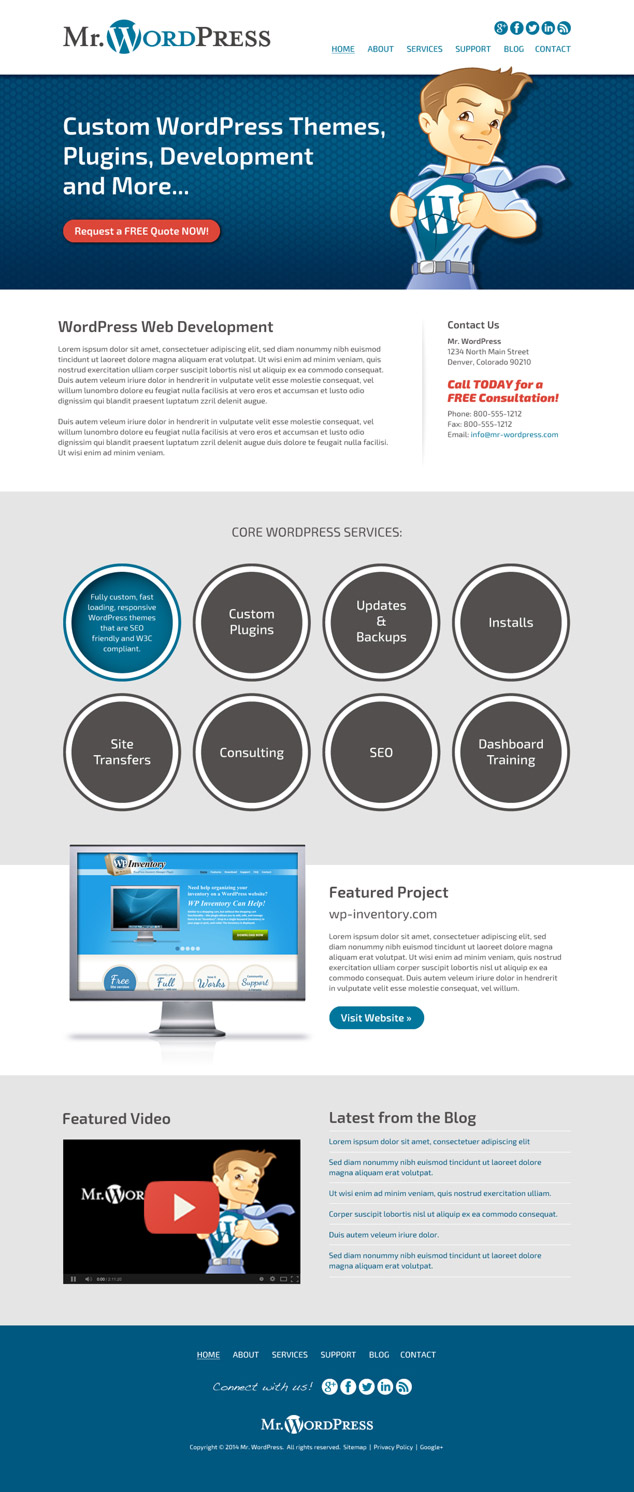 Learn more about our logo design and web design services and don't forget to check out our logo design portfolio and web design portfolio.