Do you need a new logo designed or possibly a re-brand?  If so, GET IT DONE RIGHT THE FIRST TIME!  It always amazes us how companies don't have the budget to get a quality logo designed up front, but they somehow have it for re-designs (because they aren't happy with what they receive from less experienced designers).  Your logo is the cornerstone of your brand.  It directly reflects your business, so having a visually unappealing, amateur designed logo makes your company look unprofessional and amateurish.
This brings us to Hey Guys Comedy, a new comedy club coming to Fairview Heights, IL, where the old Cupids Restaurant used to be located.  I believe the owners went through two to three designers/design firms before they contracted Visual Lure.  In an email from one of the owners, she stated "I have had a heck of a time with a few different companies and people have not been nice at all."
That is where we came in.  After initial communications we found that they knew exactly what they wanted.  They wanted a logo with a vintage microphone that was on fire. Below are our initial logo design options of the burning microphone. The last option was an extra design that we sketched while we were on the initial phone call.  Check back soon to see which logo they select, and be sure to check out the comedy club when it opens.

Learn more about our logo design services and don't forget to check out our logo design portfolio.
UPDATE:  The logo has been narrowed down to these final two options: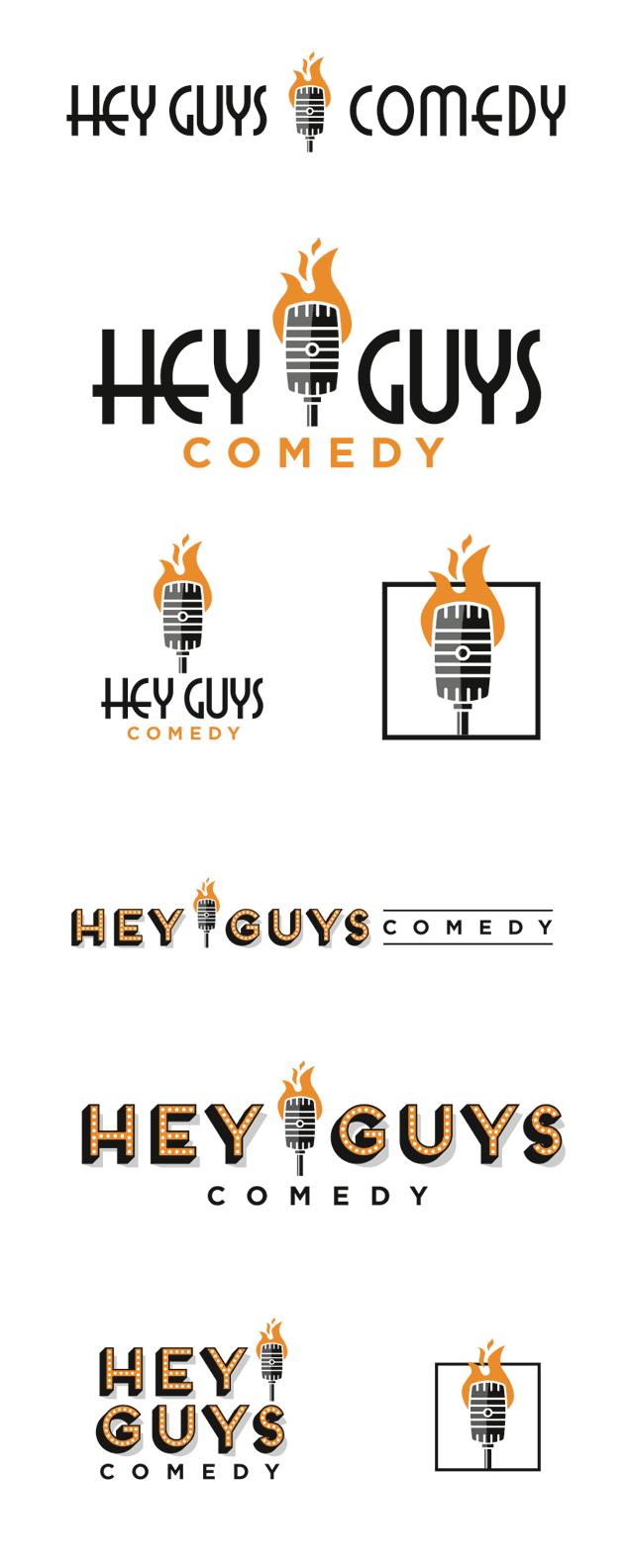 UPDATE:  The final logo has been selected and is the top option above that uses the Art Deco typeface.