One of our favorite types of logos to design are anniversary marks. Why? Because we get to create a unique logo, but it still has to compliment and vibe with the existing brand. On this logo, our client wanted their 5th anniversary logo to be inspired by vintage rail road logos. Below are our initial five proposed options.
The top left emblem is the winning design. They liked it so much that we created another seal (bottom right) that will be used as a secondary brand mark.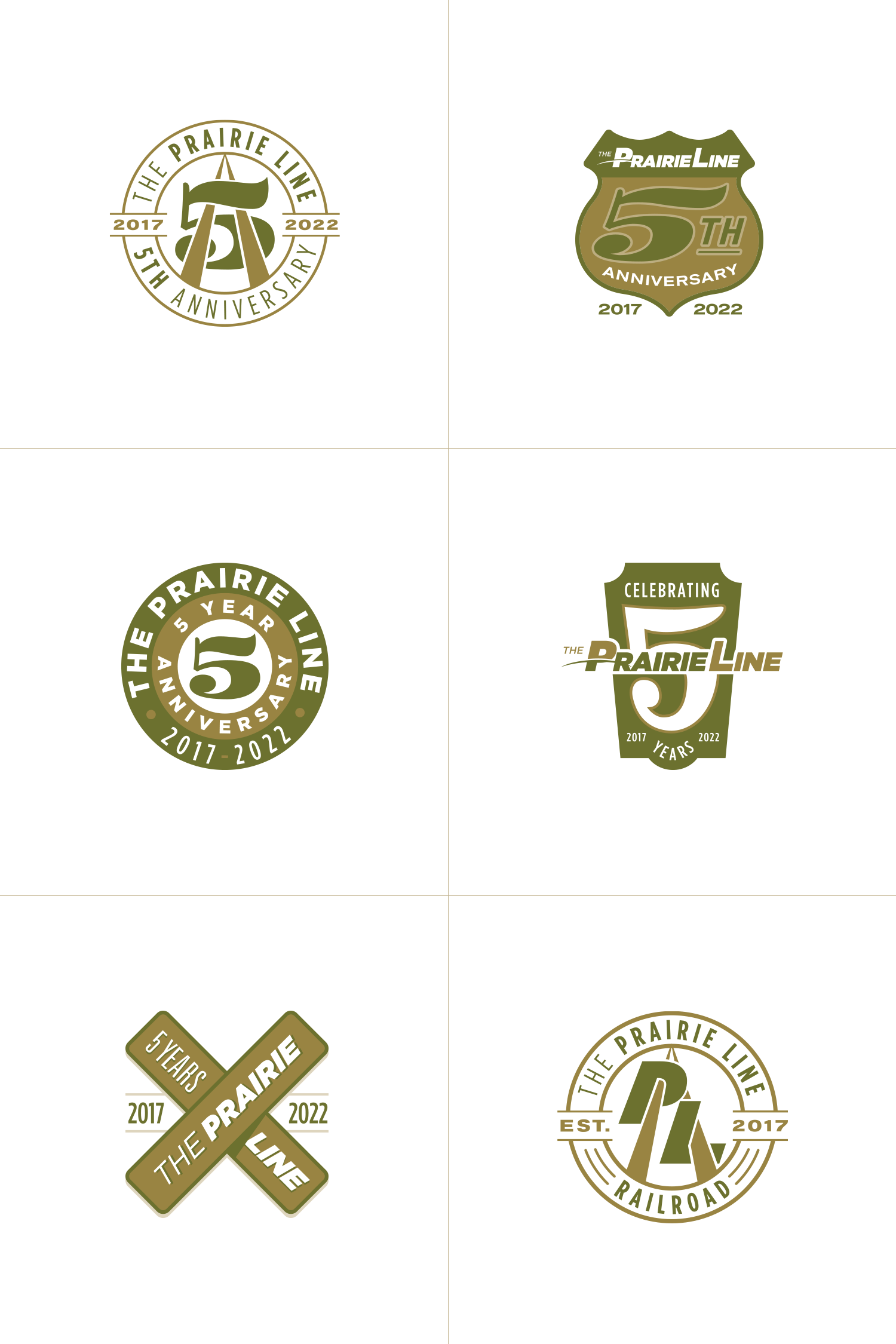 Want to see more of our logo design work?
Click here to view our logo design portfolio, or click here to view some of our branding projects.