Logo, Branding and Website Design & Development for the St. Louis HERO Network
The St. Louis HERO Network is a non-for-profit online directory that promotes local first responder and military owned businesses. In addition to the business directory, users can find a help wanted section that features an up-to-date list of local police, fire and EMS departments that are currently hiring, training and classes that are offered by local fire responders (such as CPR and stroke life support), real estate listings, and a calendar of events. It also features a HELP A HERO section where you can make a donation to a local fallen first responder's family.
The HERO Network came to Visual Lure to help build a website along with a logo and additional collaterals. The new logo features a badge, an arch, and a HERO ribbon. Icons were also included to represent the four types of members. The color palette was inspired and pulled from typical fire responder related colors.
As for the website, it was developed in WordPress using a fully custom, responsive designed theme. The back-end is extremely complex as it integrates e-commerce memberships, an approval process, member listings that can be edited, ad listings with payments, donations, an event calendar, database feeds that automatically organize and populate the directory, custom post types and more.
You can check out some of the designs below, or visit stlheronetwork.com to learn more about the network. The official launch date is June 22nd, 2018.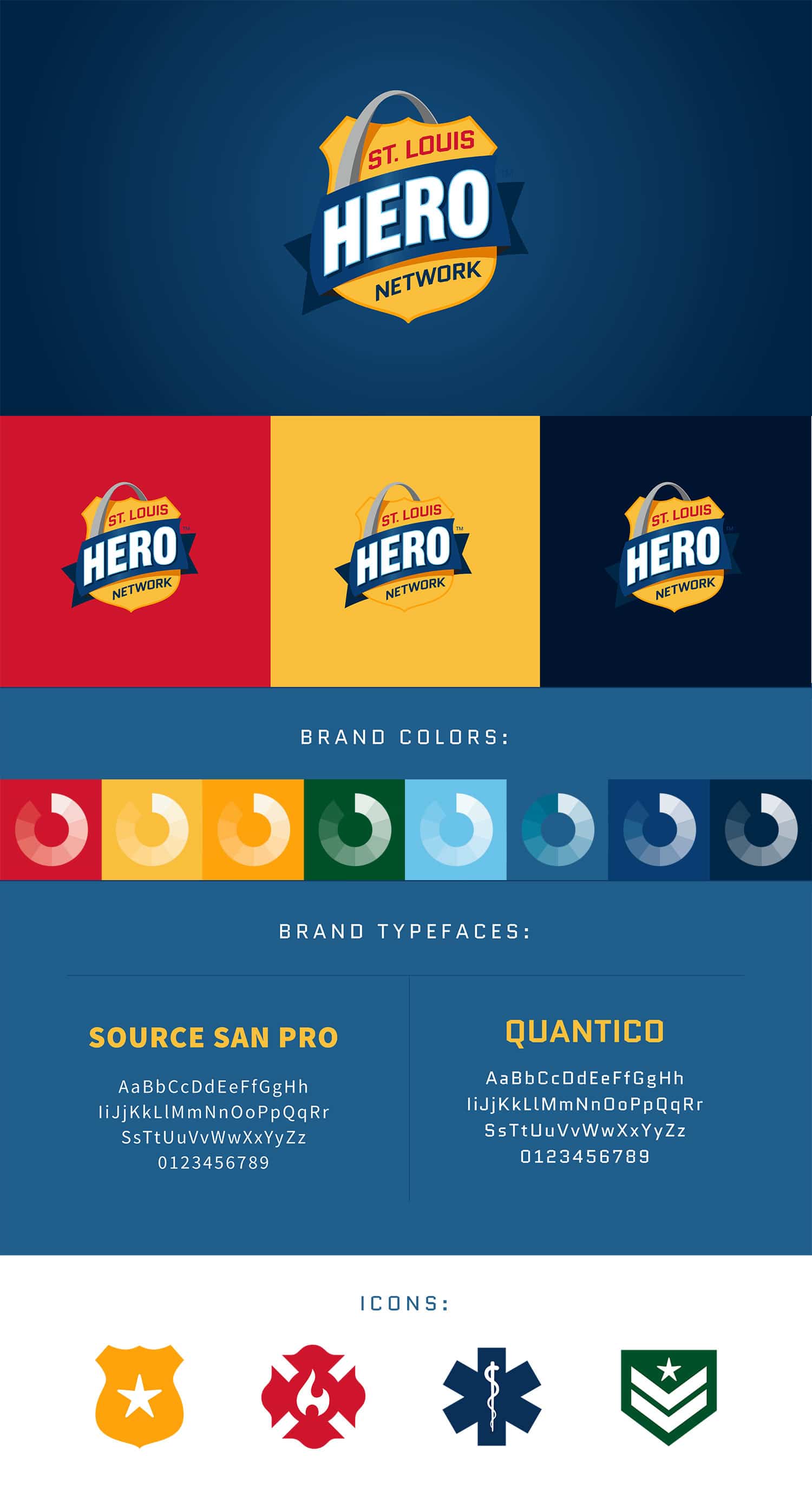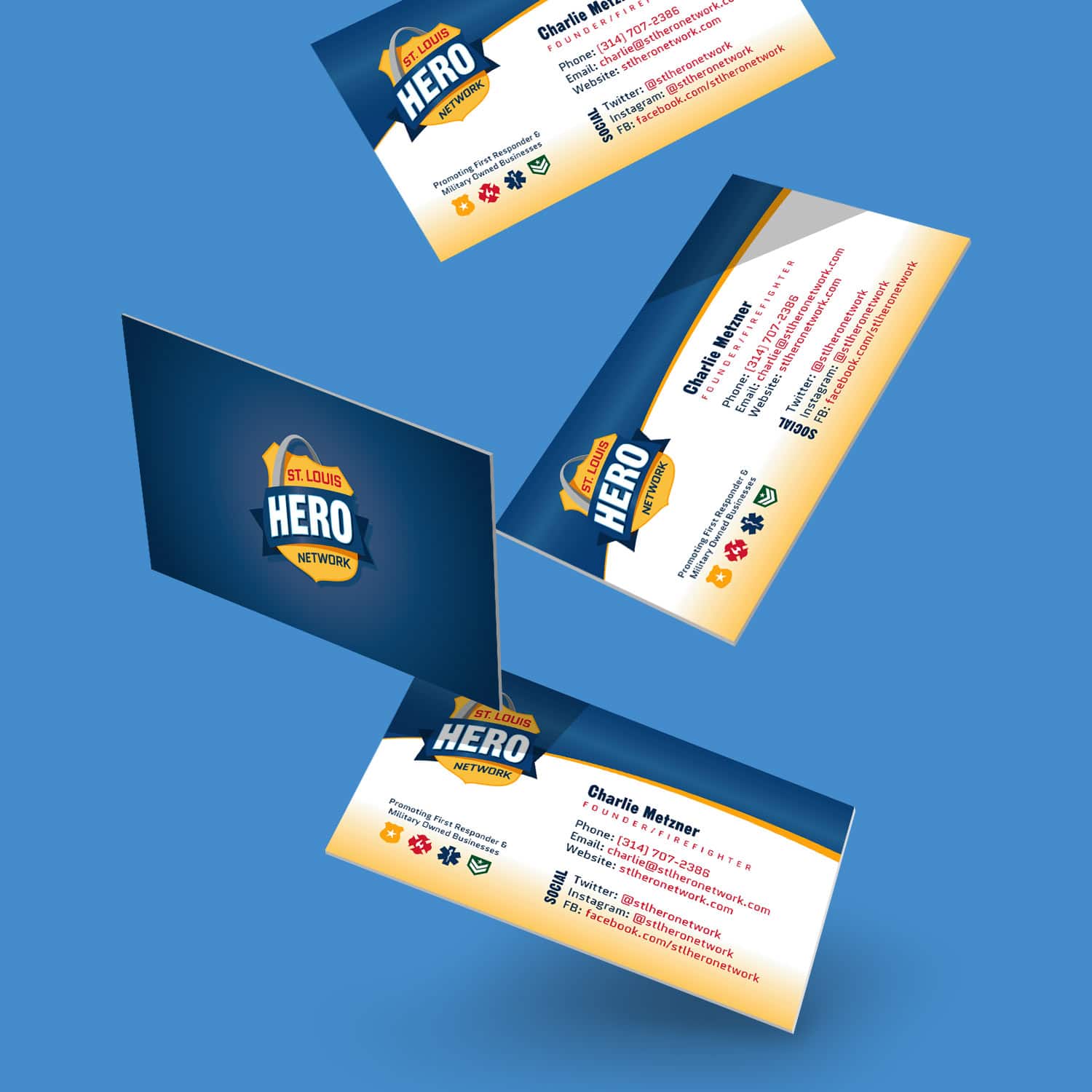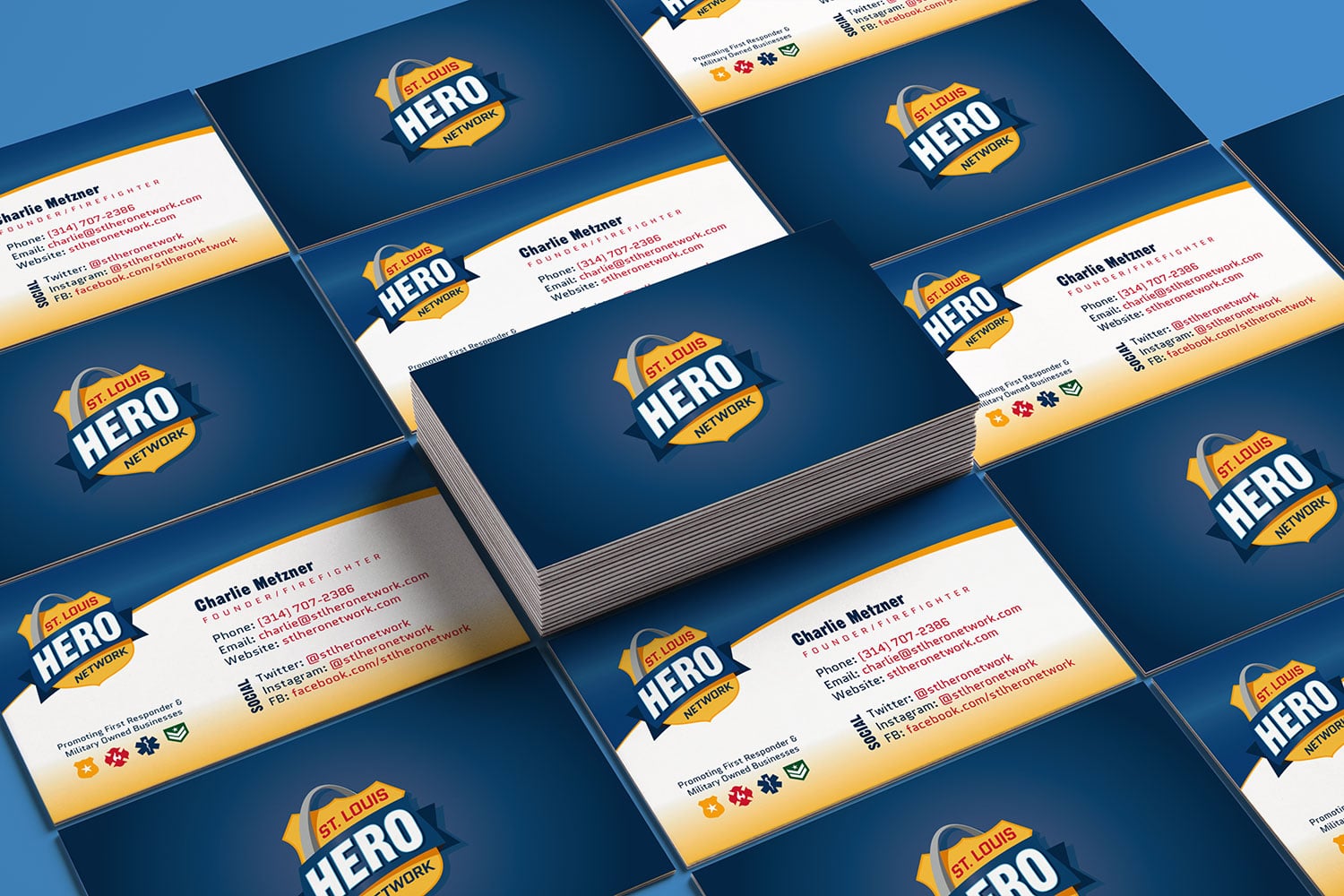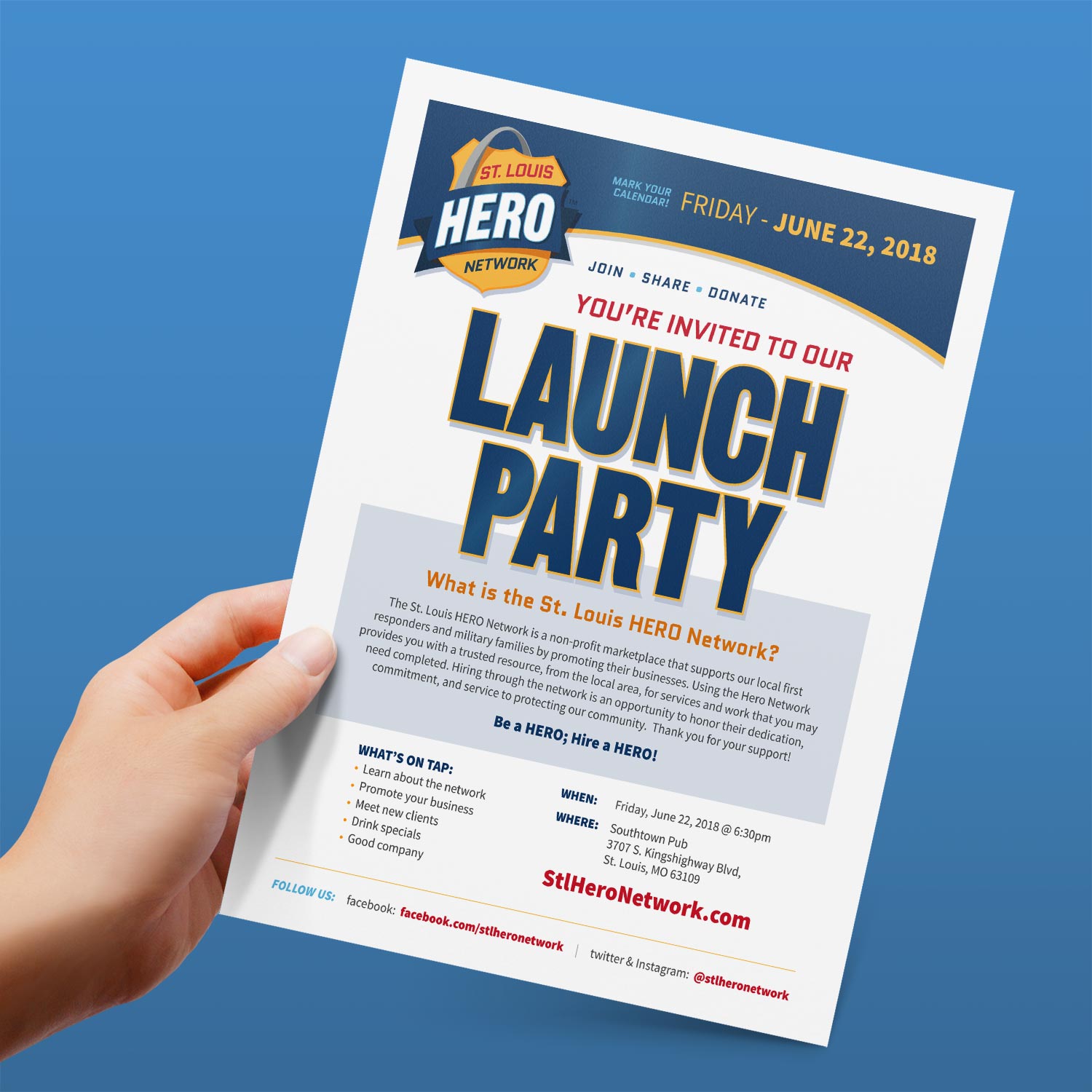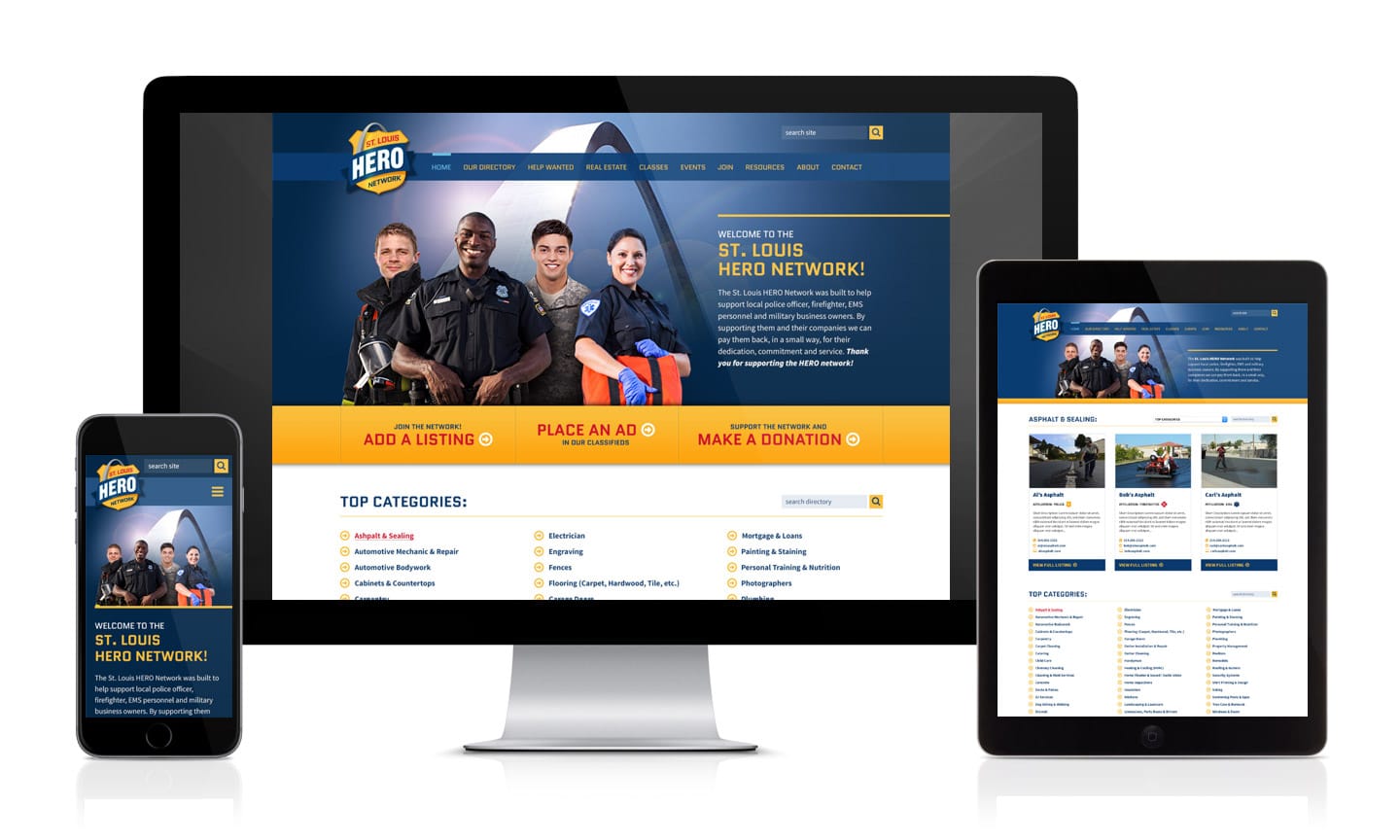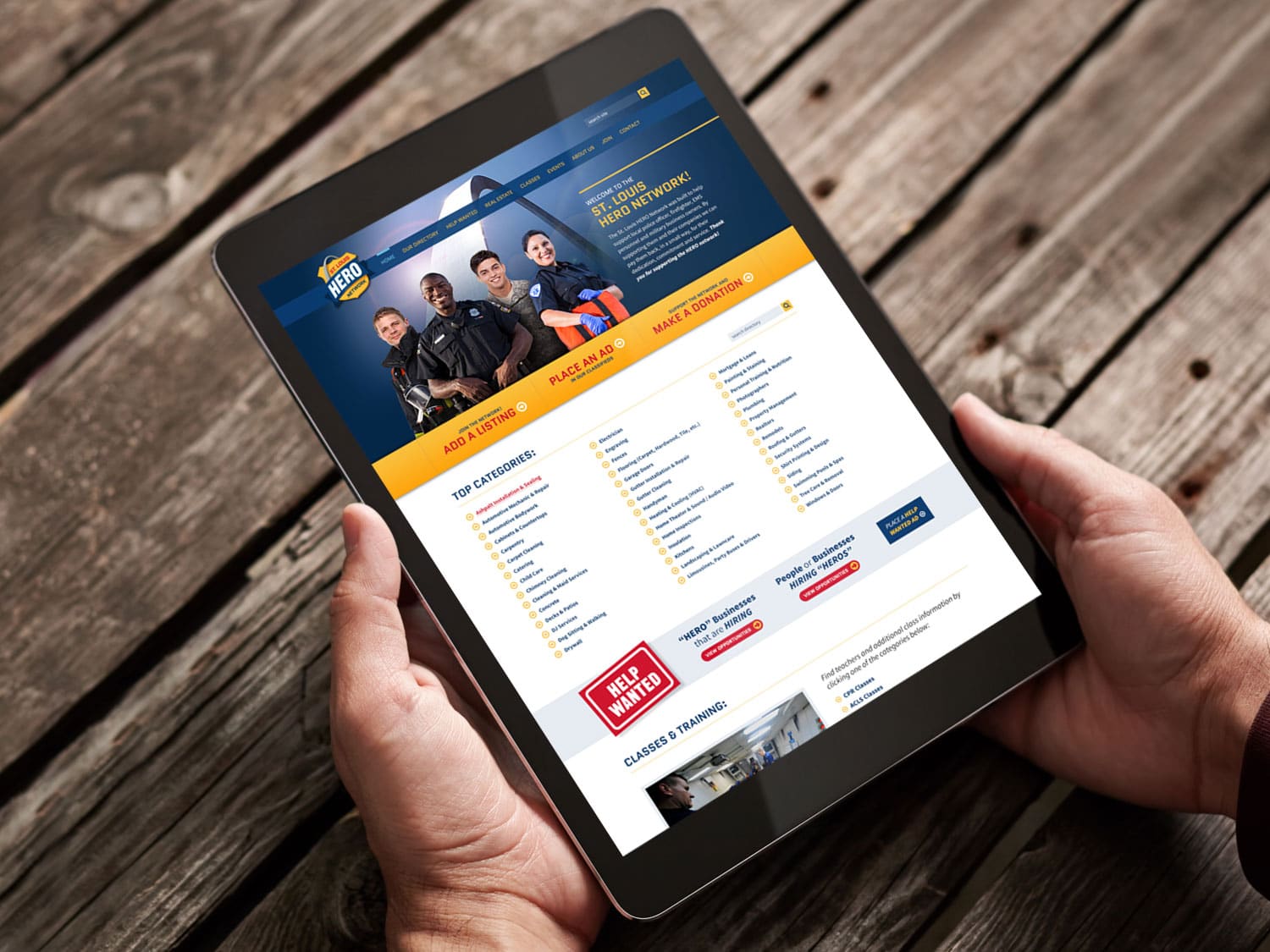 Learn more about our design services featured in this post:
Logos & Branding   |   Website Design & Development   |   Graphic Design