Justen Hong to be New St. Louis AIGA Website & Interactive Chair
Posted on June 16, 2016
by
JUSTEN HONG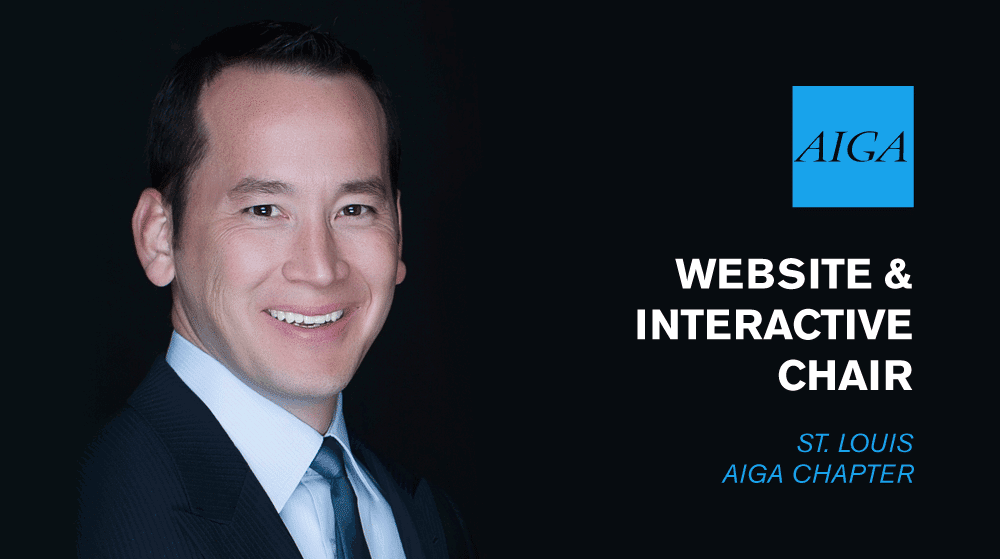 Justen Hong, the owner and Head Eye-Catcher™ of Visual Lure, recently decided to get more involved with the St. Louis design community, in particular, its local AIGA chapter. He was recently nominated and confirmed to be the new Website & Interactive Chair. The Chair is responsible for the direction of the local St. Louis AIGA website. The chair works closely with each board member as a liaison to gather information to be published on the web. The chair also works with the national office in regards to the local site.
Justen looks forward to working with the other board members to help inform and motivate other designers to get more involved in this great organization.
The AIGA's mission is to advance design as a professional craft. With over 70 chapters and 25,000 members, it is the oldest and largest professional membership organization for design. The organization defines global standards and ethical practices, helps guide design education, enhances professional development and helps designers connect with one another.
Visit the St. Louis AIGA website »
Tweet