WordPress Web Design for Colorado Based Stairlift Company
Visual Lure was recently contracted by a Colorado web development company to design website layouts for ColoradoStairlift.com, a Denver based stairlift company.  The company sells new and used stairlifts, and also provides rentals.  We went with a clean simple design with large text as their target audience is the elderly.  Below are the initial webpage designs we provided the development company, as they will be doing the actual construction and build out of the site.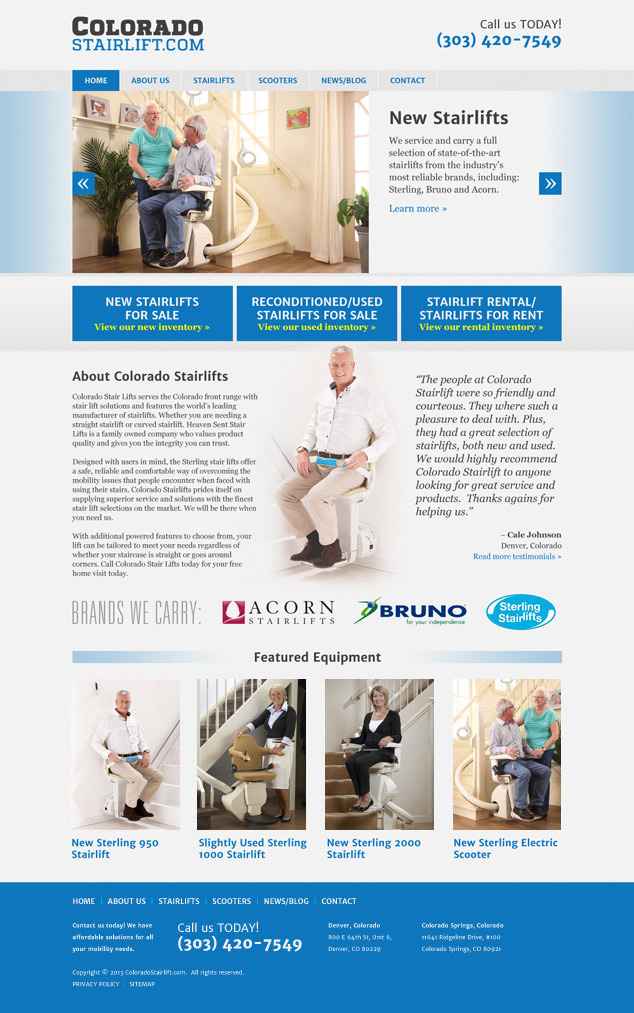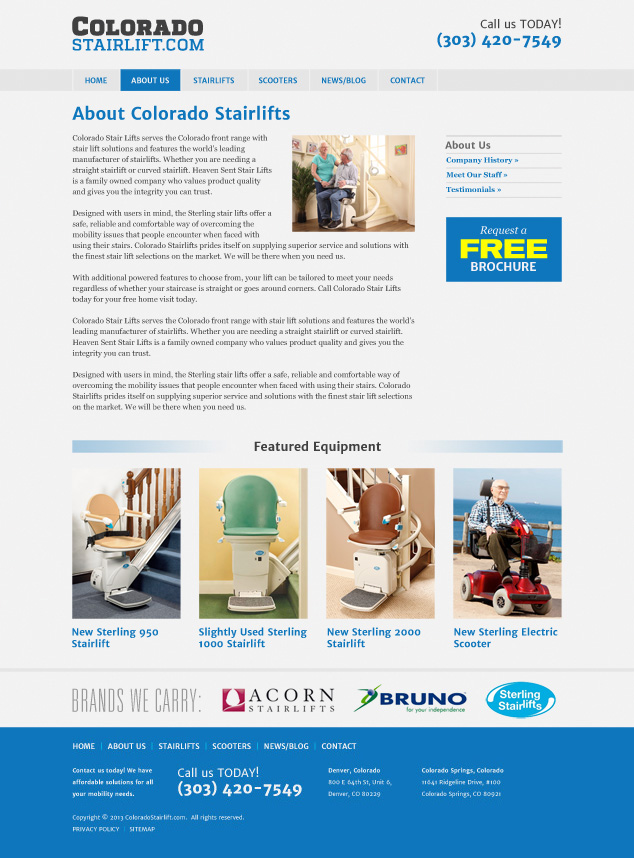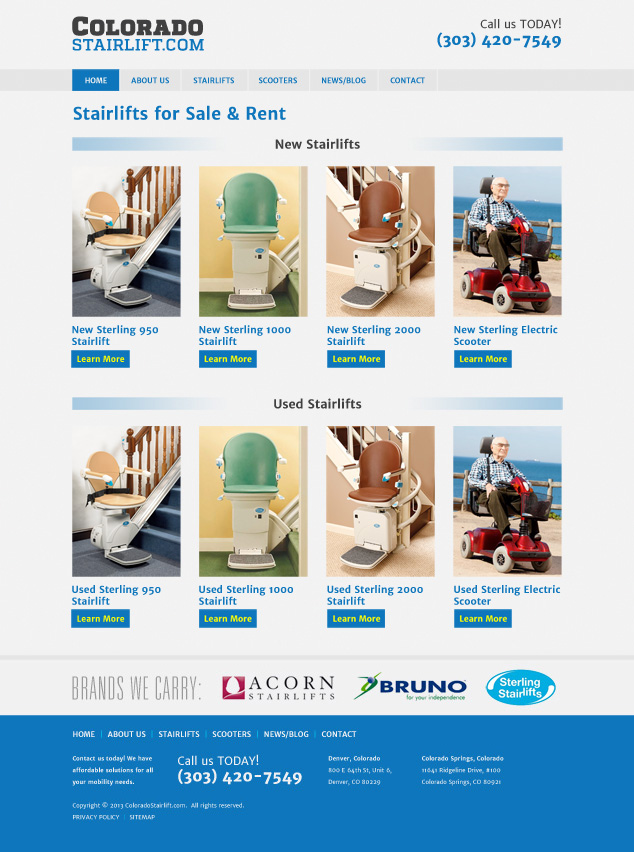 Learn more about our Word Press design and web design services, and don't forget to check out our web design portfolio.