Visual Lure Named as a Top St. Louis Web Design Agency by UpCity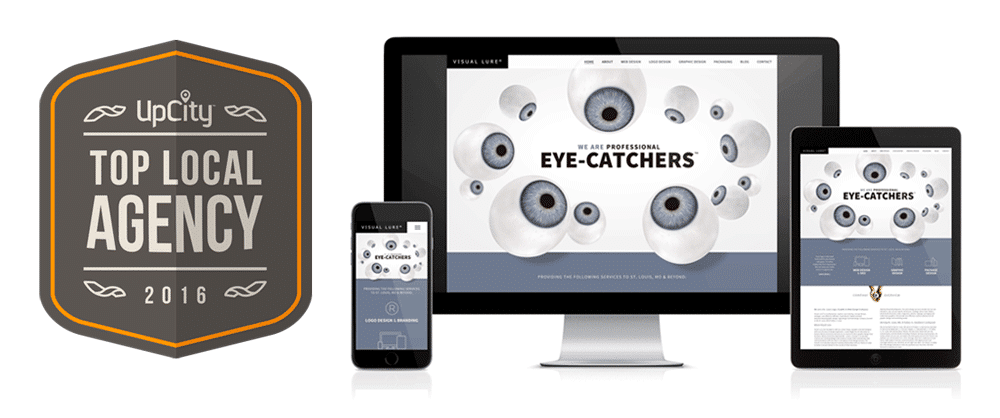 Earlier this year Visual Lure was named as one of The Best Web Designers in St. Louis by Expertise.com. Today we are proud to announce that another organization has honored Visual Lure. UpCity has named Visual Lure a Top Local St. Louis Web Design Agency for 2016. The criteria was based on how well the company represents itself online; from the user experience of the company's website, to their social media presence and prominence in organic search results.
What Does This Mean?
UpCity's Top Local Agency marketplace is a resource designed to connect small and medium sized local businesses with high-quality digital marketing service providers in their local area, allowing business owners to get the services they need quickly, from a service provider they can trust. The UpCity team independently reviews agencies across North America to determine the best service providers in each local market, ensuring that no matter where you are, great digital marketing services are never more than a click away.
About UpCity
UpCity provides a comprehensive local inbound marketing platform to help digital marketing agencies scale SEO, local and social marketing services. The UpCity platform serves as a single operating system that includes robust project management, sales tools, reporting, and can be fully white labeled to streamline client engagements from onboarding to ongoing engagement. UpCity, a venture capital-backed business based in Chicago, was founded in 2009. Learn more at www.upcity.com.
Visual Lure's Web Design Services
Call us at 618.407.9231, email us at info@visuallure.com or click here to learn more about our web design services »