Visual Lure was recently contracted to redesign the "look and feel" of FisheyeConnect.com, a company that promotes photography workshops and houses online on-demand training videos for photographers.  The existing website is dated and the information and layout is not conducive for the best user experience.  We've cleaned up and restructured the design of the site making it easier for users to locate the information and courses they are trying to find.
Fisheye Connect's web developers are currently working on implementing the new design.  We will post an update when the new website launches, but in the meantime, check out their existing website at FisheyeConnect.com.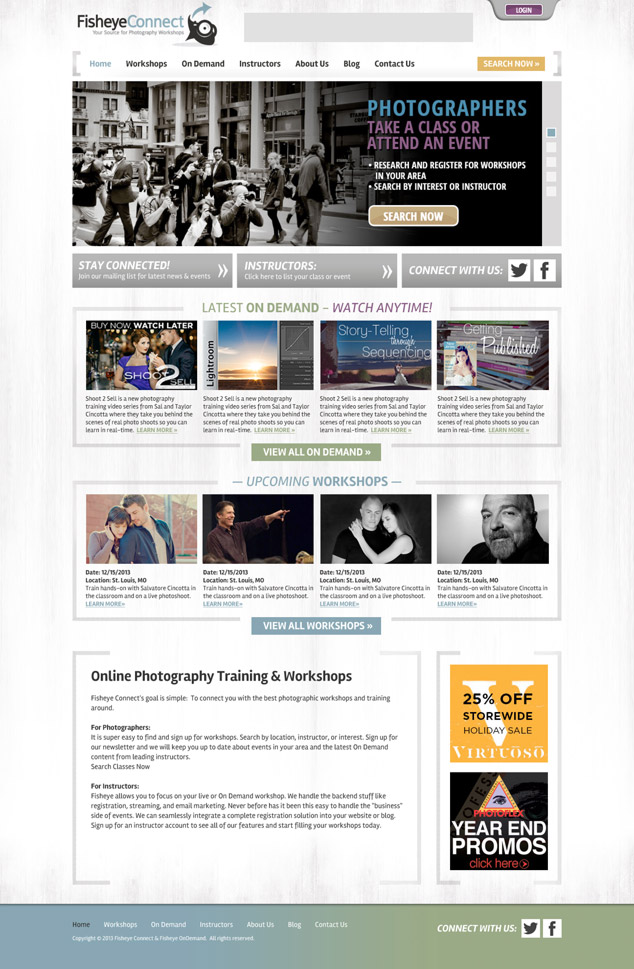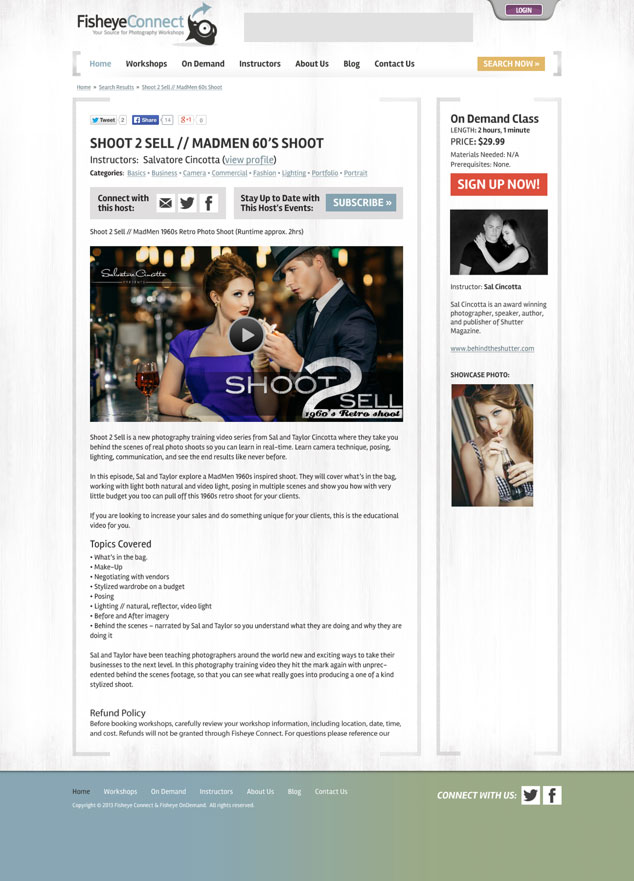 Learn more about our web design services and don't forget to check out our web design portfolio.