Eight Visual Lure Logos Selected for Logo Lounge 9 Publication
Visual Lure is once again honored to have work selected for publication in the LogoLounge series. LogoLounge is without a doubt THE best and most prestigious logo design publication in the World. This year's panel of international judges consisted of Kendrick Kidd of Shepherd Agency, Matt McCracken of Doublenaut, Sebastian Padilla of Anagrama, Ian Paget of LogoGeek, Tracy Sabin of Sabingrafik, Christopher Simmons of MINE, Matt Stevens of Design Office of Matt Stevens, and Alina Wheeler of Designing Brand Identity. Over 23,000 logos were submitted with only the cream of the crop selected.
"The final collection is not only an excellent point-in-time examination, it is full to the brim with inspiration, higher thinking, and craftsmanship." – Bill Gardner, LogoLounge Founder.
The new book will be released by HOW/F+W Media, Inc in early 2016.
This will be the 6th LogoLounge Book we've been published in with a total of 19 logos to date.
Here are our logos that were selected: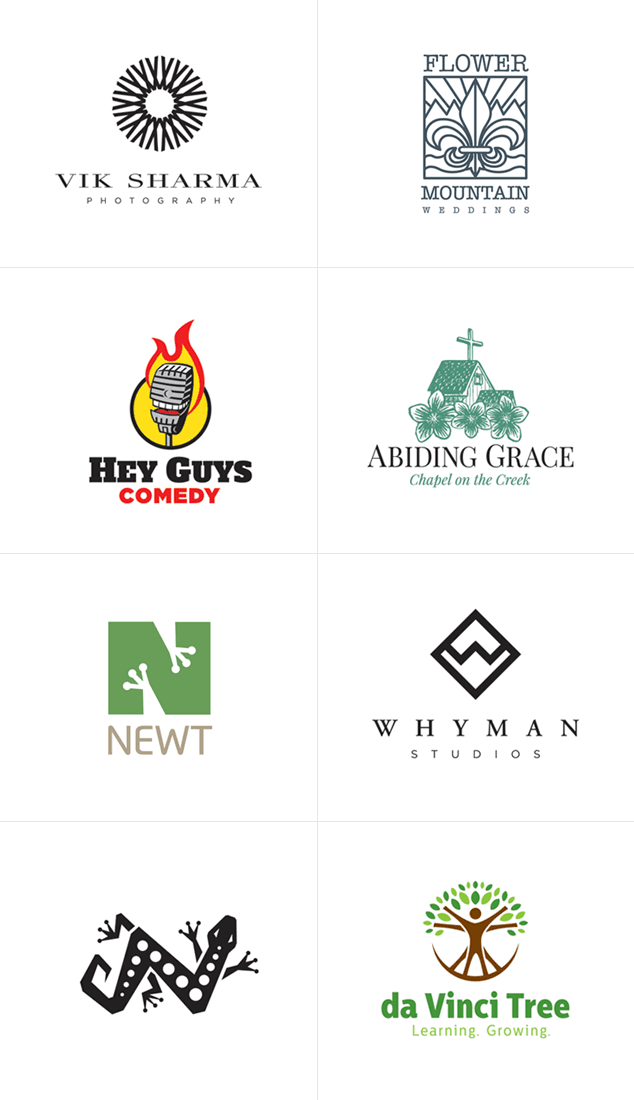 Ironically, most of the logos chosen for publication were not the logos our clients selected, except for the Abiding Grace and da Vinci Tree logos.
If you are looking for one of the best logo designers in St. Louis, MO, or anywhere else in the World, give Visual Lure a call today. We would love to design a logo for you that is memorable, timeless and eye-catching. You never know, the logo we design for you could be published in the next LogoLounge book.