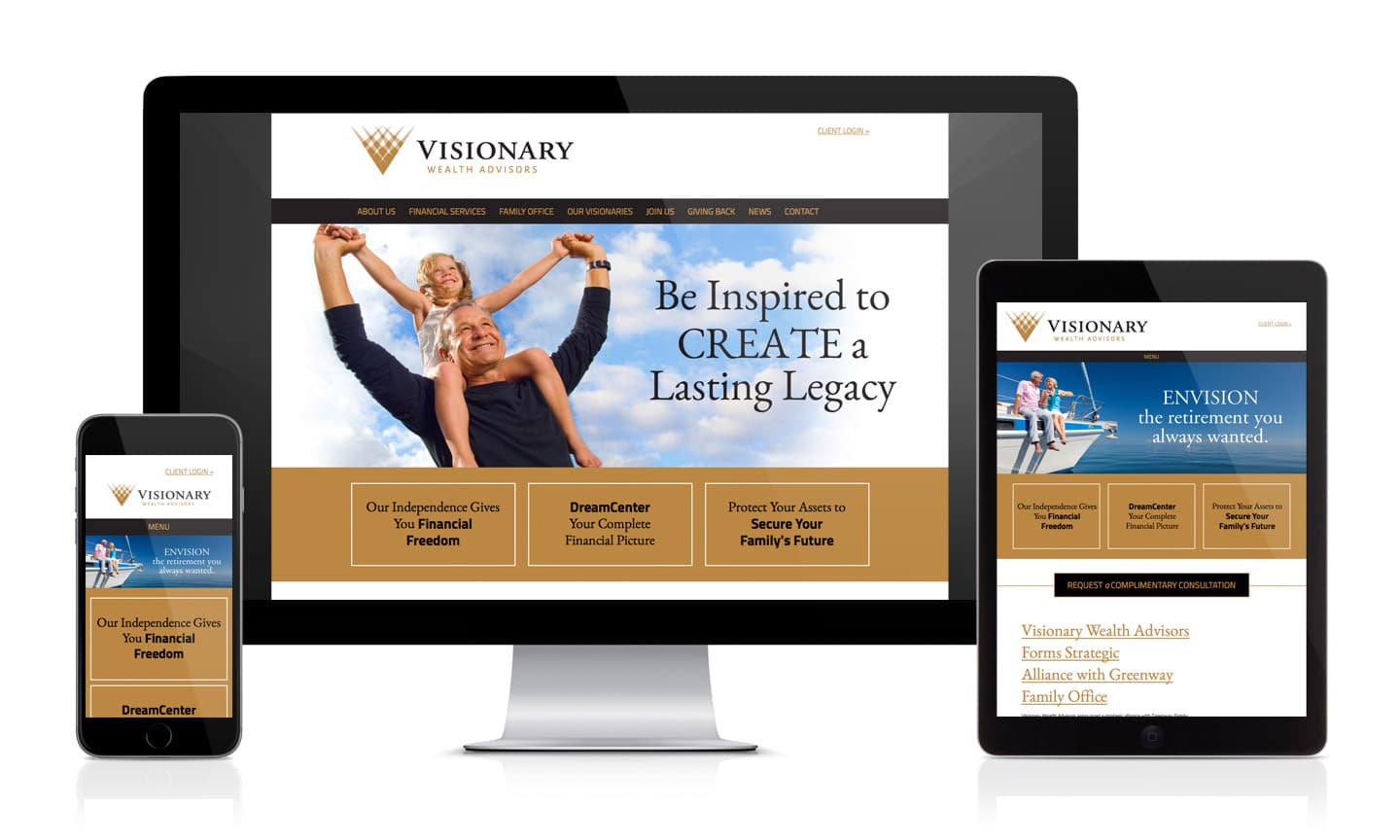 Visionary Wealth Advisors Website
Visionary Wealth Advisors is a wealth management firm with offices in St. Louis, MO, O'Fallon, IL, Edwardsville, IL and Miami, Florida. Visual Lure designed and built their new website in collaboration with The Concept Shop, a St. Louis, Missouri communications and marketing company. Visual Lure was responsible for the design and development while the Concept Shop project managed the site along with creating all the content.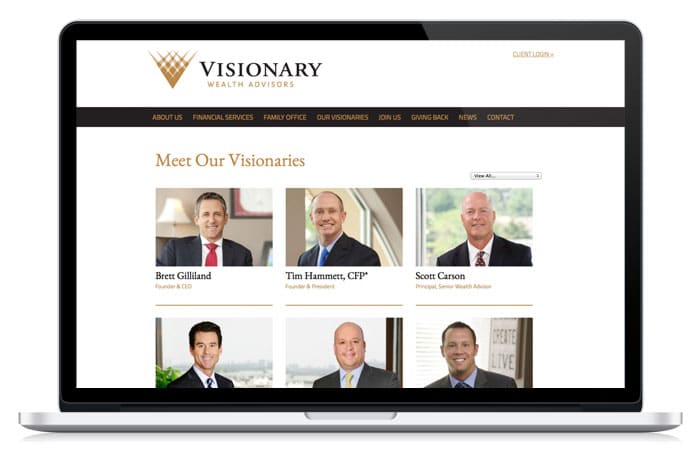 The website was built in WordPress using a custom, responsive, search engine optimized theme. The site features a high performance slideshow and a fully integrated news blog. It also houses a custom admin section that gives Visionary the ability to easily add, edit, remove and categorize Visionary's financial planners, wealth advisors and support staff.