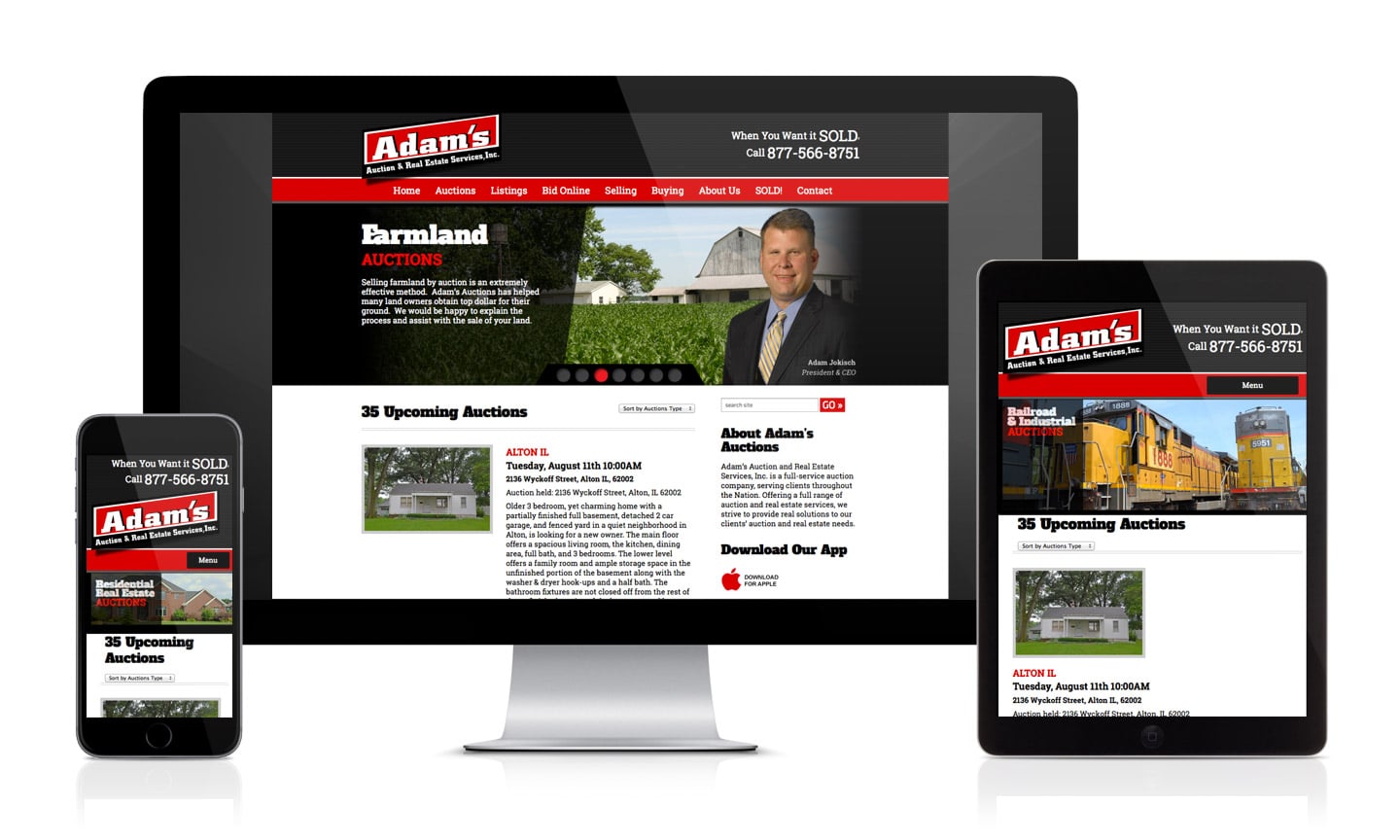 Adam's Auction Website
Adam's Auction & Real Estate Services is a premier auctioneering company serving the greater St. Louis and St. Louis Metro East areas. They specialize in estate & consignment, bankruptcy & business liquidation, railroad & industrial and charity auctions with their main focus being real estate. The new website was built in WordPress and is now fully integrated with their auction management software.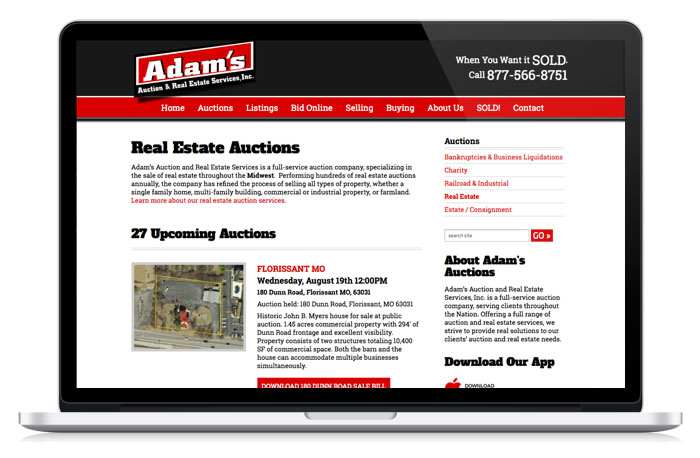 Adam's Auction had actually just completed a website redesign with a different company a month or two before contracting Visual Lure. Their newly designed website did not rank anywhere for its targeted search terms, their staff was having to load auctions into their software and then again on the website creating dual data entry, and the website's tablet and mobile responsive renderings we very poor, all leading to a bad user experience and heavy bounce rates.
The new website Visual Lure designed is fully integrated with their auctioning software and now auto-populates their auctions into the site. Users can now easily bid online from smart phones, tablets or desktop computers. In addition to these upgrades, the website ranks on the first page of Google for almost all of their targeted search terms.