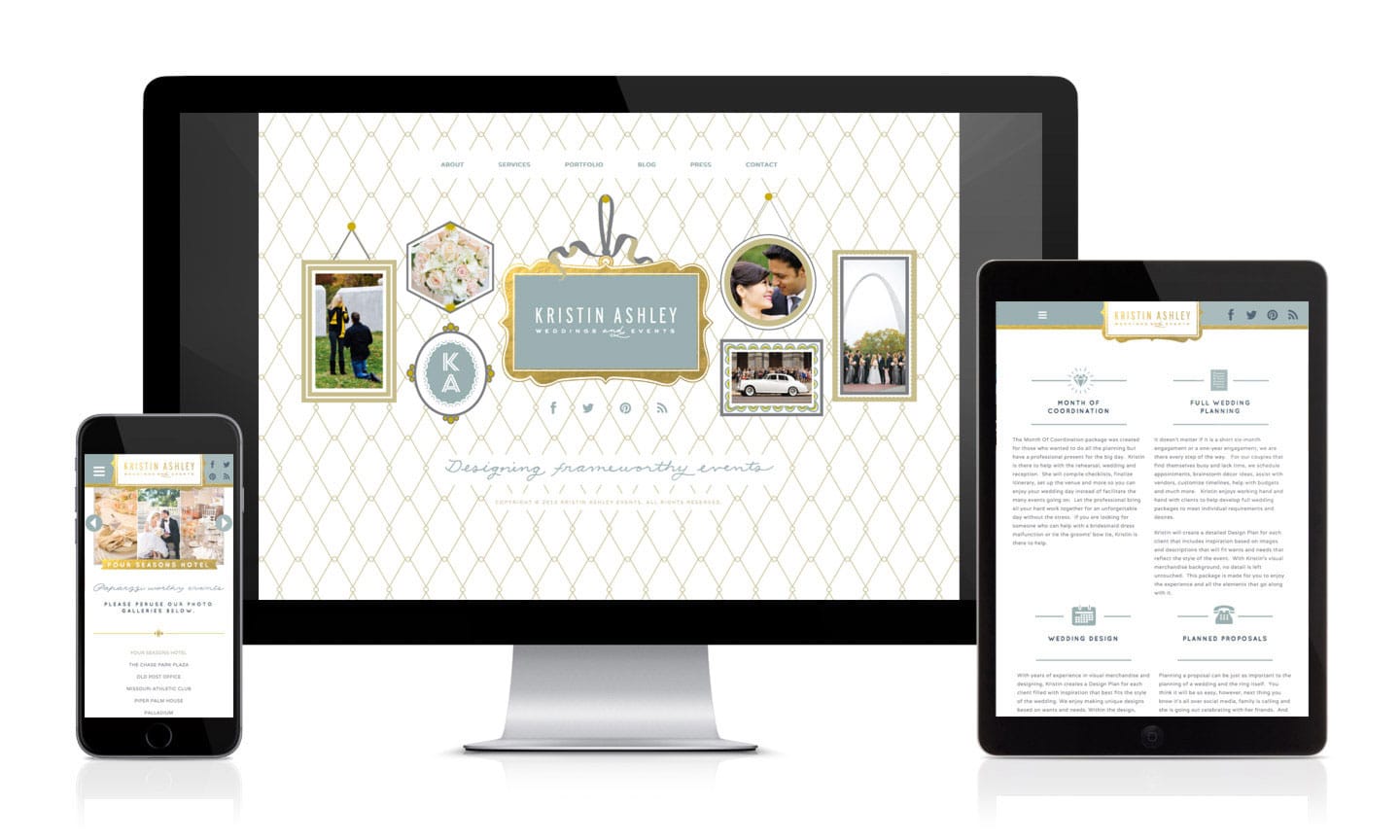 Kristin Ashley Events Website
Kristin Ashley Events is a premier St. Louis, MO event and wedding planner. We've been working with Kristin ever since she moved to St. Louis and this is the third website we've developed for her. The fine designers at Cheree Berry Paper designed her new site and Visual Lure handled the development, converting the design into a fully custom, responsive WordPress theme.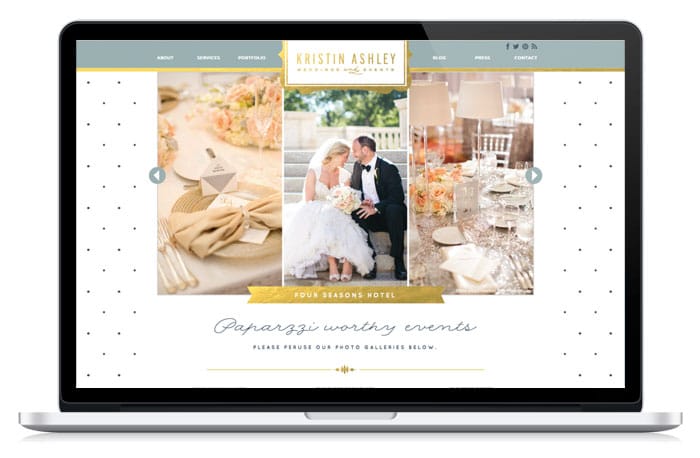 Taking the Cheree Berry designed comps, we converted them into a fully functional, responsive WordPress theme with tons of added effects and customizations. Features on the new site include: frames that sway when moused over on the home page, custom landing pages and templates for her photography and video portfolios, a seamlessly integrated blog and most of the main pages use custom page templates.
We also provided search engine optimization services, and the site ranks on the top of the first page for its most targeted terms.