Swing Fore Hope Website
Swing Fore Hope is a St. Louis Metro East non-for-profit organization that helps support local family who are fighting cancer. They also help fund cancer research through The Siteman Cancer Center of St. Louis. Their two main fundraiser are Swing Fore Hope Golf Tournament and Race Fore Hope (a horse racing event). To date they have raised over $300,000.00.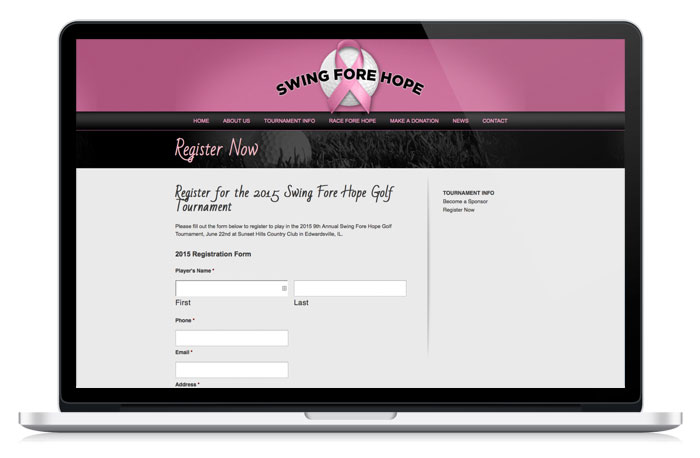 The website we developed for Swing Fore Hope was built in WordPress using a fully custom, responsive (mobile & tablet friendly) designed theme. Users can make donations and pay for events online. The payments are directly deposited into Swing Fore Hope's PayPal account.