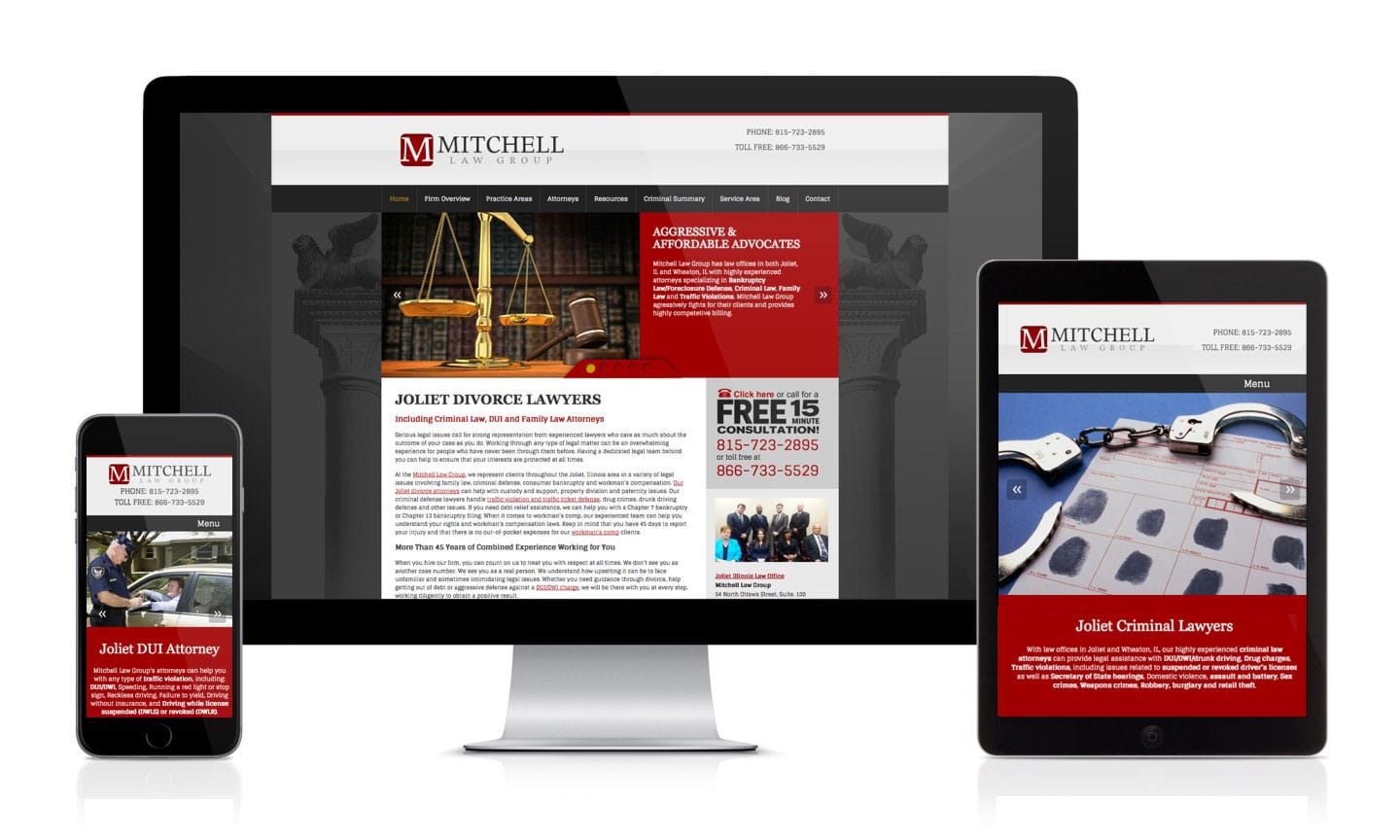 Mitchell Law Group Website
Mitchell Law Group is a Chicago area criminal defense, bankruptcy, workman's comp and family law practice with multiple offices in the Joliet and Oak Book, Illinois area. The website was built in WordPress utilizing a fully custom responsive designed theme. Visual Lure provides them with ongoing maintenance and search engine optimization (SEO) services.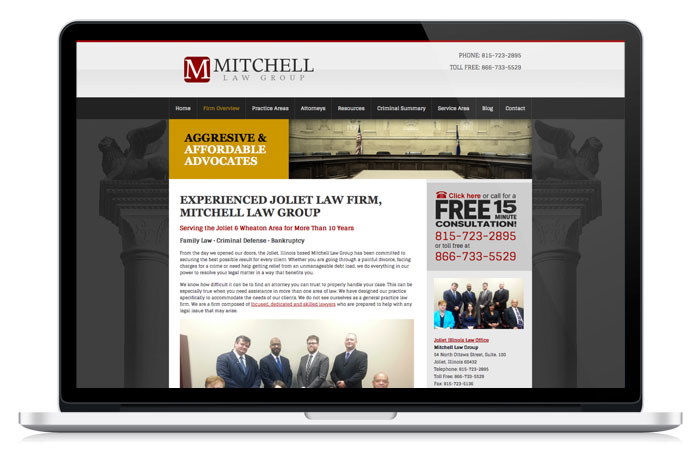 This responsive WordPress website renders beautifully on smart phones, tablets and desktops computers. It is also search engine optimized for its service area combined with its legal services. Since taking over the site, we have more than doubled their average monthly search traffic and heavily improved their rankings in all major search engines.