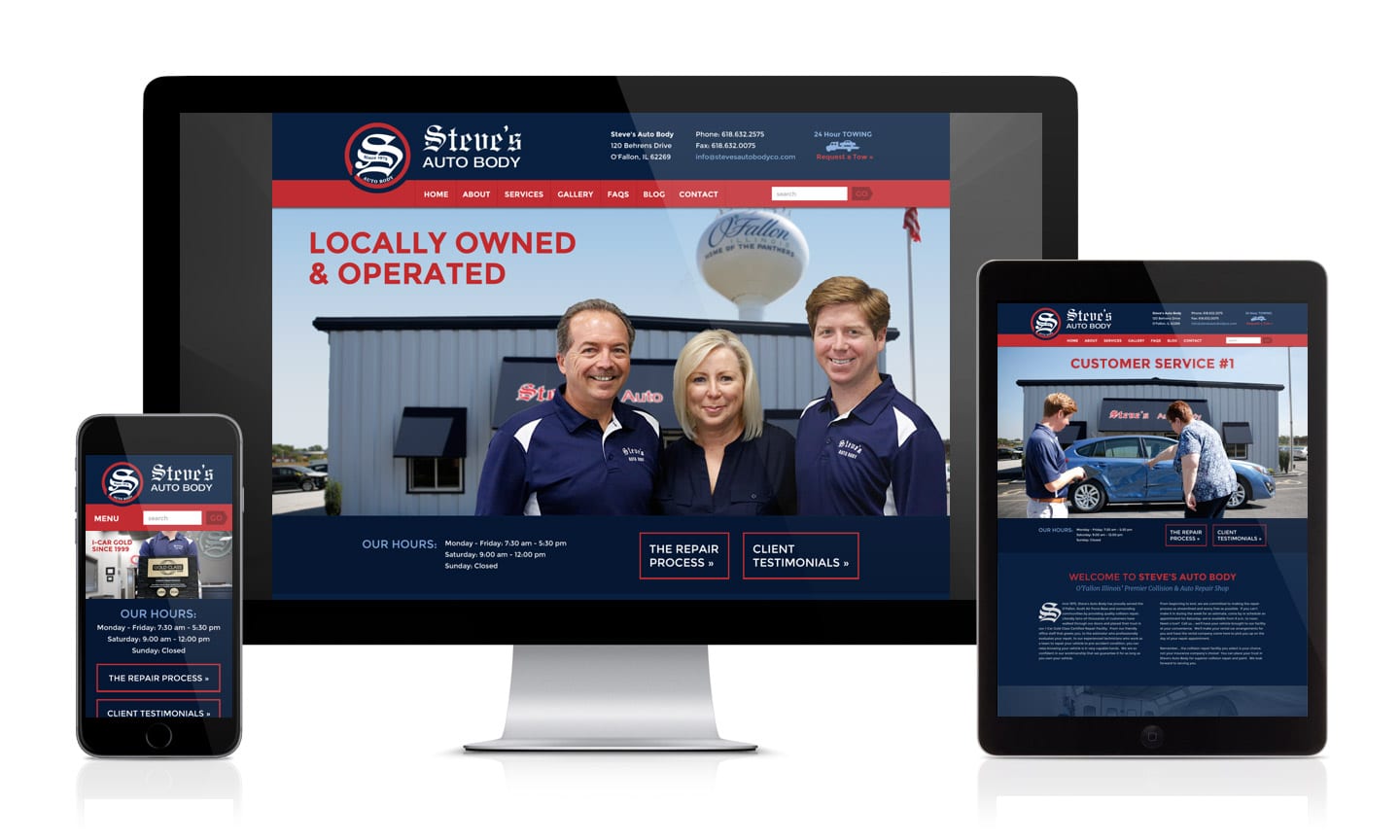 Steve's Auto Body Website
Steve's Auto Body is a family, and locally owned, full service collision repair facility located in O'Fallon, Illinois. Steve's prides itself in putting customers first, using green environmentally friendly technology, and for being I-Car Gold certified since 1999. I-Car Gold is one of the most prestigious awards in car repair industry. Simply put, Steve's is a great company and it was a real pleasure working with them. If you're ever looking for a reliable and honest auto body shop in the St. Louis Metro East area, we highly recommend Steve's.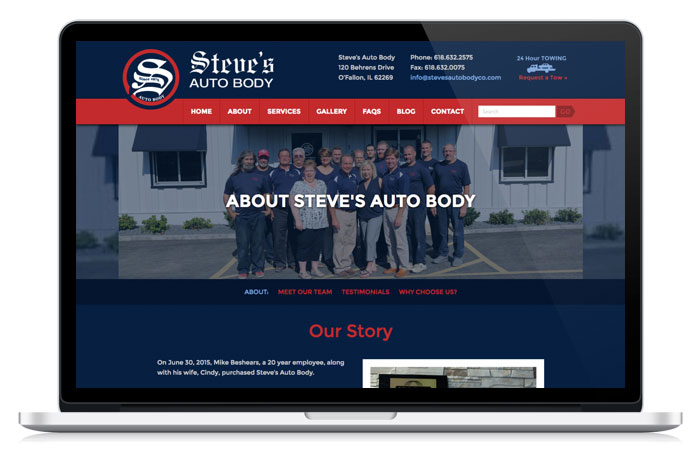 The new custom designed, responsive, search engine optimized Steve's Auto Body website was built in WordPress, our favorite content management system. The new site features a masonry photo galleries, accordion FAQs, and a fully integrated blog.
In addition to design and development services, Visual Lure also provided photography and search engine optimization (SEO) services.