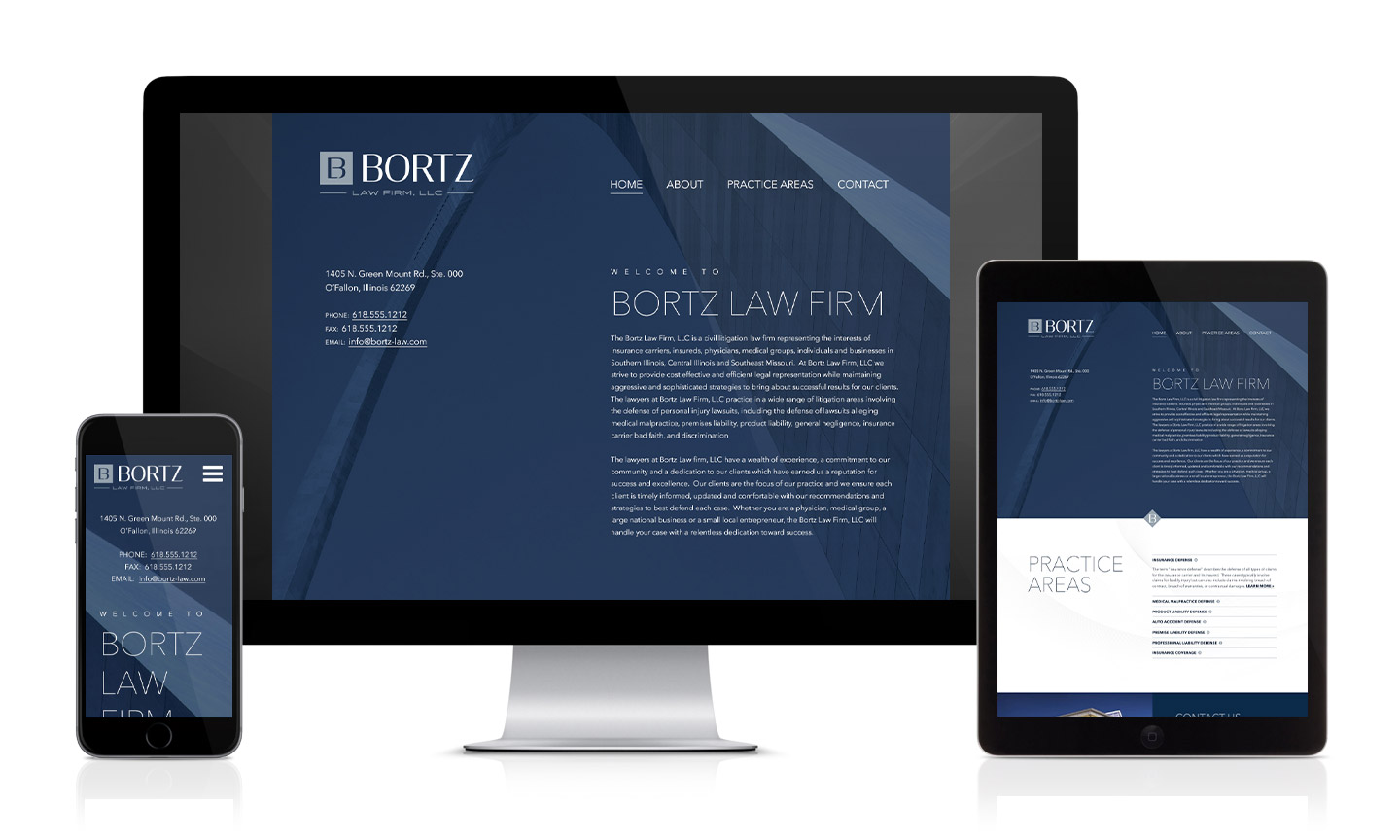 Bortz Law Firm Website
The Bortz Law Firm, LLC is an O'Fallon, Illinois based civil litigation law firm representing the interests of insurance carriers, insureds, physicians, medical groups, individuals and businesses in Southern & Central Illinois and Southeast Missouri. They strive to provide cost effective and efficient legal representation while maintaining aggressive and sophisticated strategies to bring about successful results for their clients.

A simple, clean custom WordPress website with a modern aesthetic.
Bortz Law did not want to use law related imagery such as scales, books, courthouses, columns, etc. They wanted the site to be modern and contemporary, and somewhat ambiguous.
In addition to this custom WordPress website, Visual Lure took the firm's headshots, designed their new logo and an identity package – including business cards, letterhead and envelopes.
AWARD: This website was named a Top 10 Legal Website Design by DesignRush.