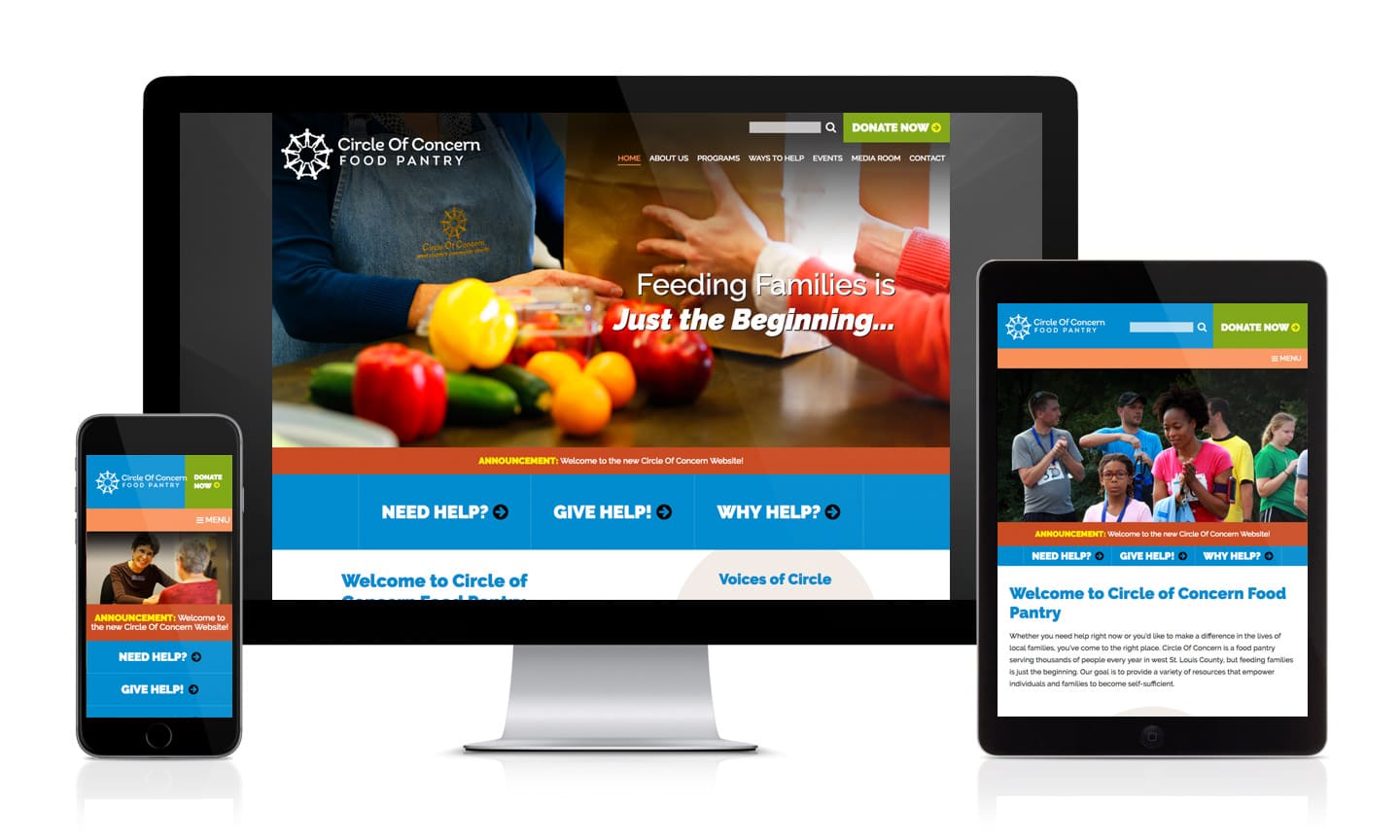 Circle Of Concern Website
Circle Of Concern is a West St. Louis County food pantry that also offers children's programs, financial assistance, and scholarships – along with holiday programs. It was a pleasure working with such a great organization that does so much good here in St. Louis. They were previously using a pre-built WordPress theme, and we designed and developed a new fully custom website to better suite their needs. We believe so much in their cause that we donated a large portion of design time and photography services.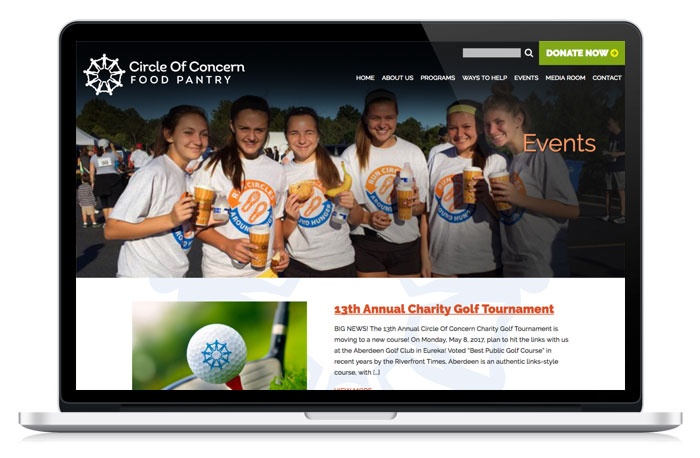 Circle Of Concern was using an out-of-the-box WordPress theme that made it cumbersome to edit. The new website has been streamlined, making it much easier to maintain. For instance, we created custom post types for their events section. Now all they have to do is login, add a new event and it is automatically feeds into the homepage and the template footer. On their old site they would have to add an events page, then add the event to the home page manually. It now auto loads chronologically by date. In addition to the events section, the new site has an announcement banner, a high-performance slideshow, an auto-populated sidebar navigation widget, and multi-column options for more flexibility with the design of the page layouts.