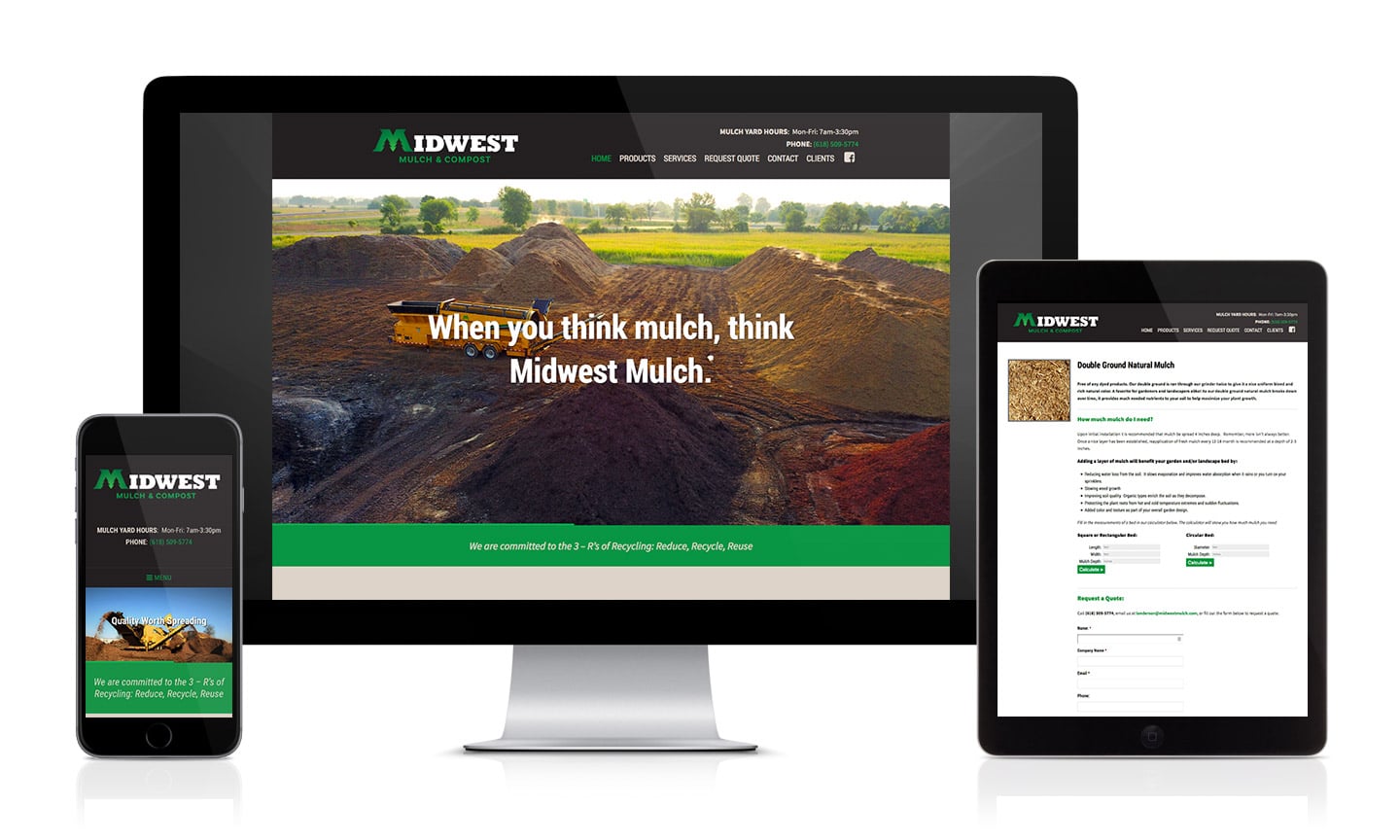 Midwest Mulch Website
Midwest Mulch is a Southern Illinois mulch and compost company with their mulch yard located in Troy, Illinois. They serve all of Southern Illinois, and the greater St. Louis metropolitan area. They make all their mulch locally from native tree waste and are committed to the 3R's of recycling: reduce, recycle, reuse.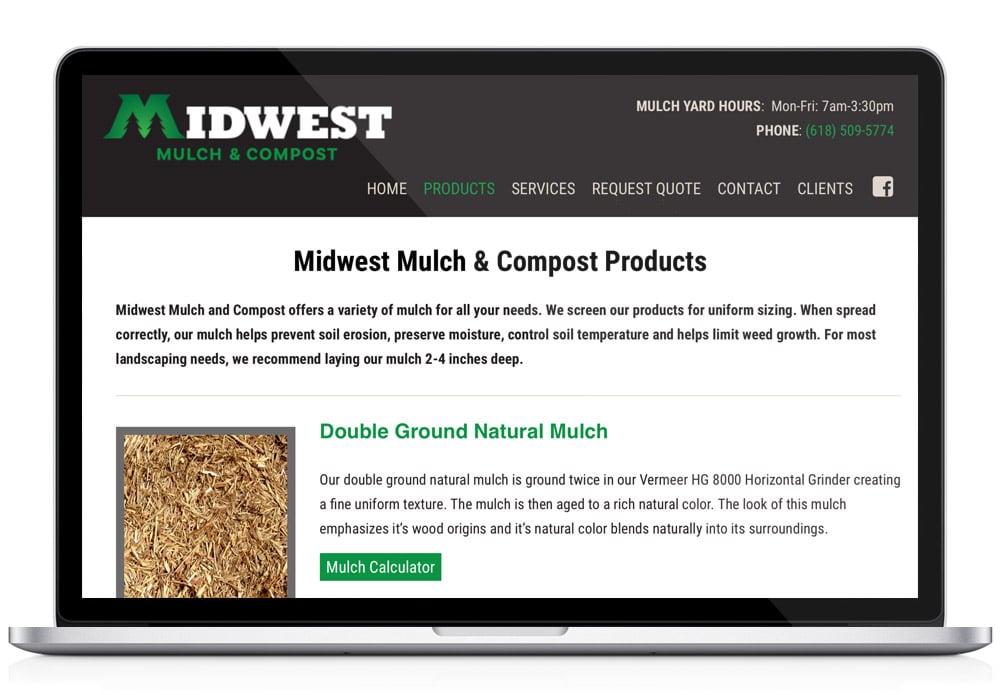 Midwest Mulch is a sister company of Brewster Companies, Inc., a St. Louis area excavating company. Visual Lure recently designed Brewster a new website, and to keep cost down, we used that same WordPress theme and tailored it for Midwest Mulch.
This customized website features a sticky header for easy navigation, a fast loading high-performance slideshow, custom post types for their products, a mulch calculator, and easy to edit widget blocks and contact forms. Like all the websites we design, this site was installed with Google Analytics and Google's Search Console.