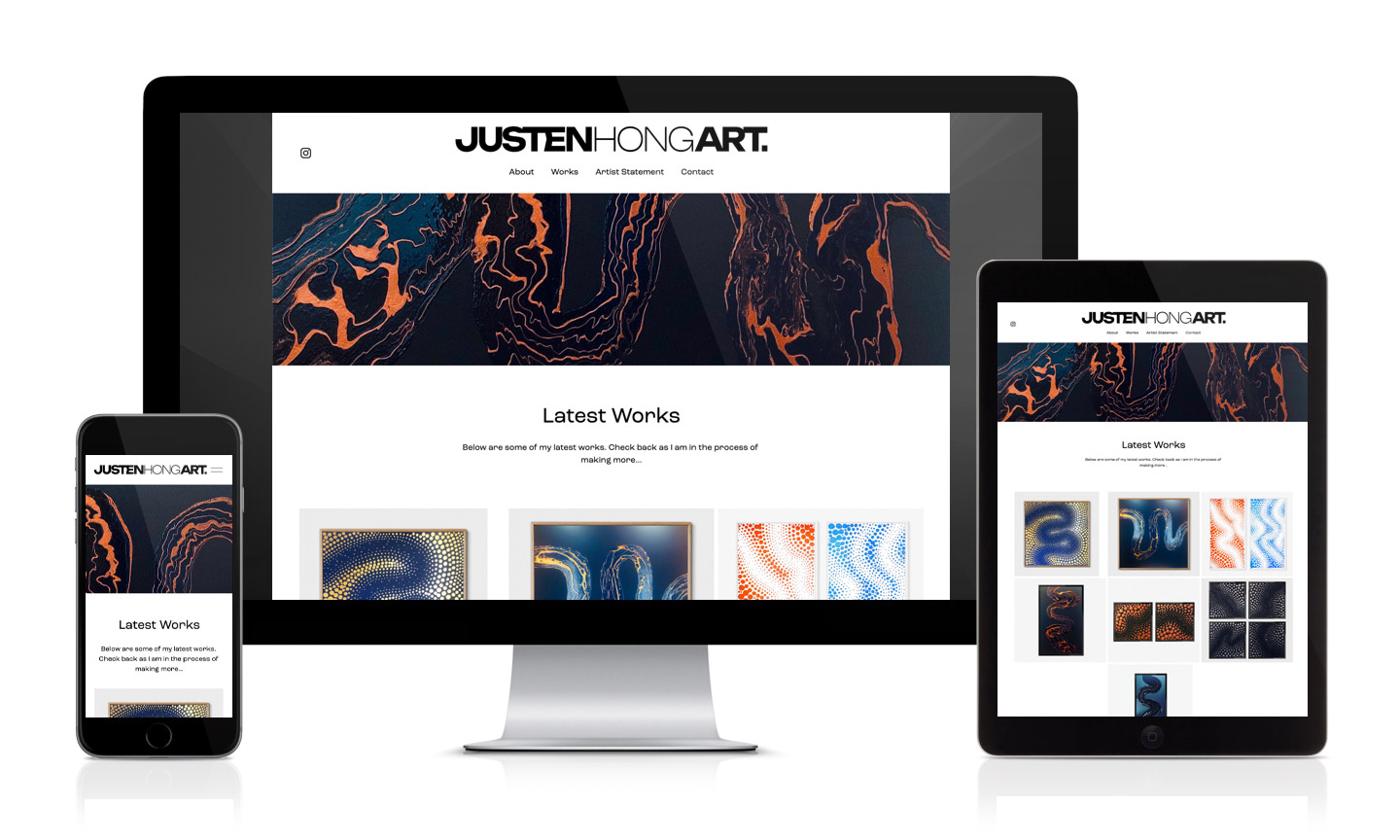 Justen Hong Art Website
Visual Lure's owner and head designer, Justen Hong, is also a talented artist who creates visually stunning and engaging artwork. He loves to experiment with various mediums and techniques to produce unique pieces. His artwork can be characterized by a vibrant and dynamic aesthetic, featuring a delightful blend of patterns, colors, and motion.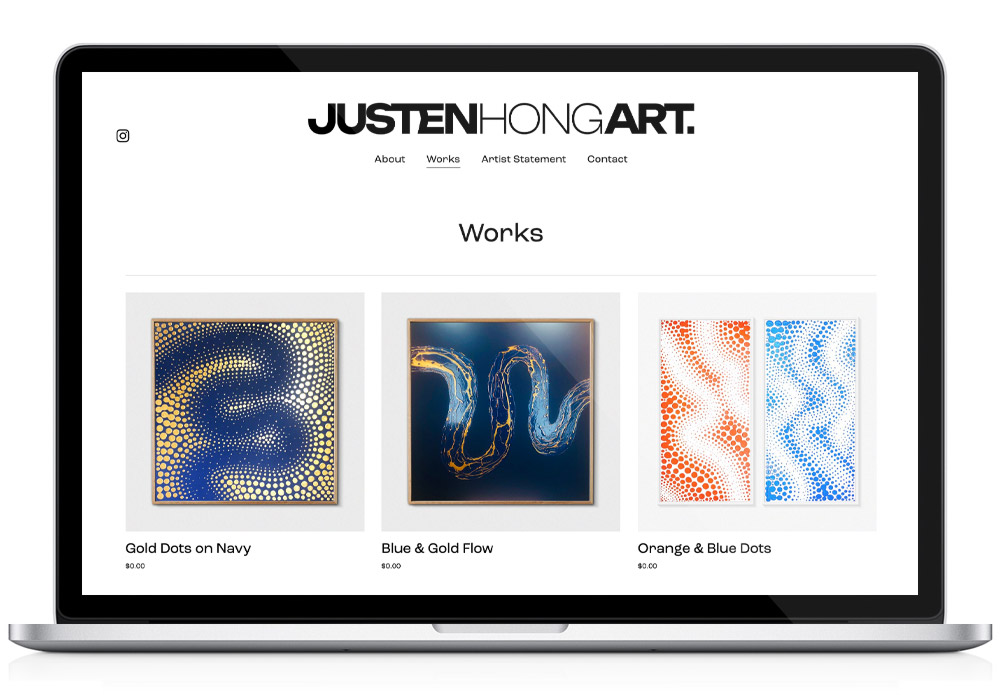 This website was crafted using the SQUARESPACE platform. As a reliable and secure third-party hosted website solution, SQUARESPACE takes the hassle out of creating an online store. With its user-friendly interface and a wide selection of visually clean and professional themes, you can easily showcase your products and services with style.