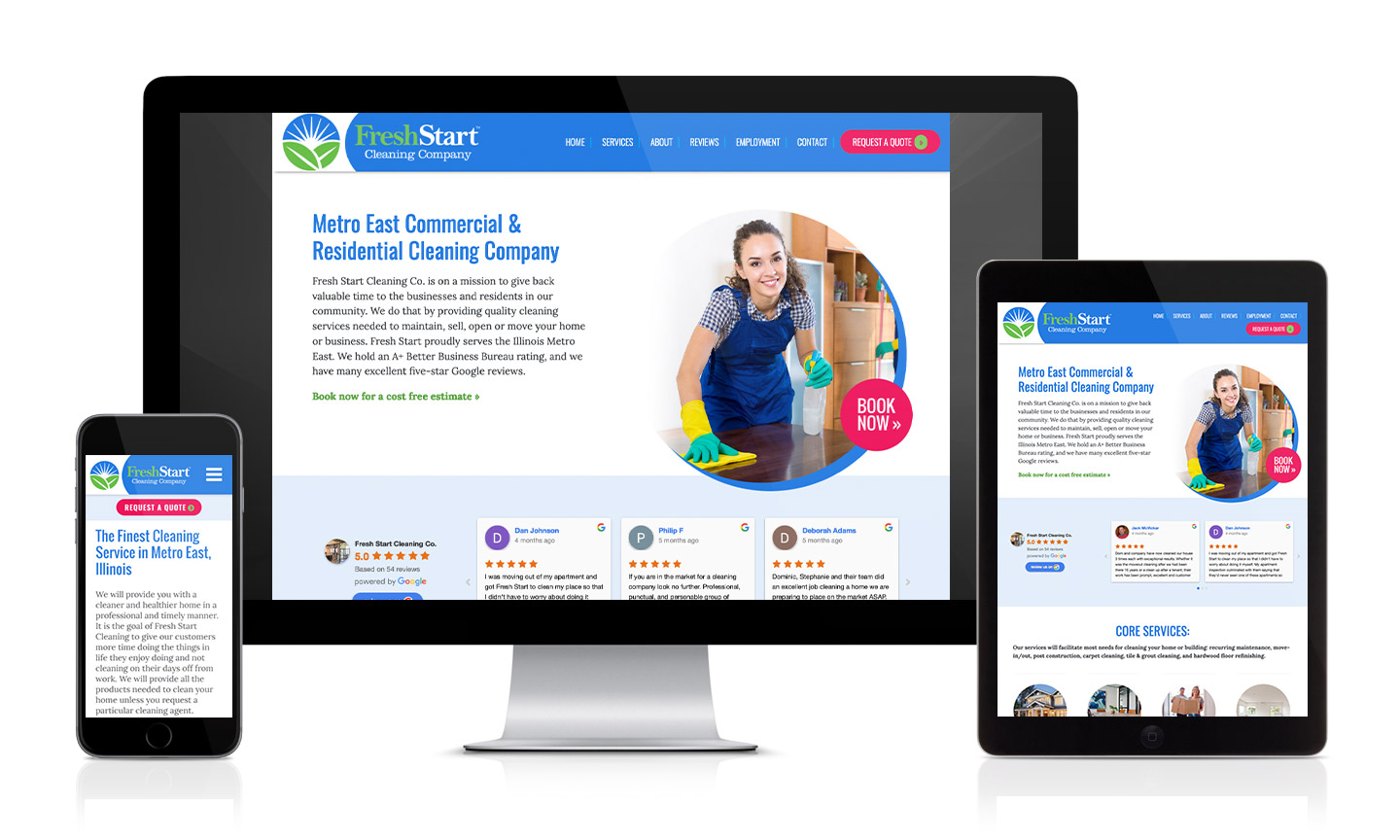 Fresh Start Website
Fresh Start Cleaning Co. is dedicated to giving businesses and residents in the St. Louis Metro East the gift of valuable time by providing high-quality cleaning services. Whether their clients need to maintain a clean home or business, prepare it for sale, open, or move, Fresh Start is there to help. Proudly serving a thirty minute radius around Belleville, Illinois, they strive to exceed expectations with every single cleaning session.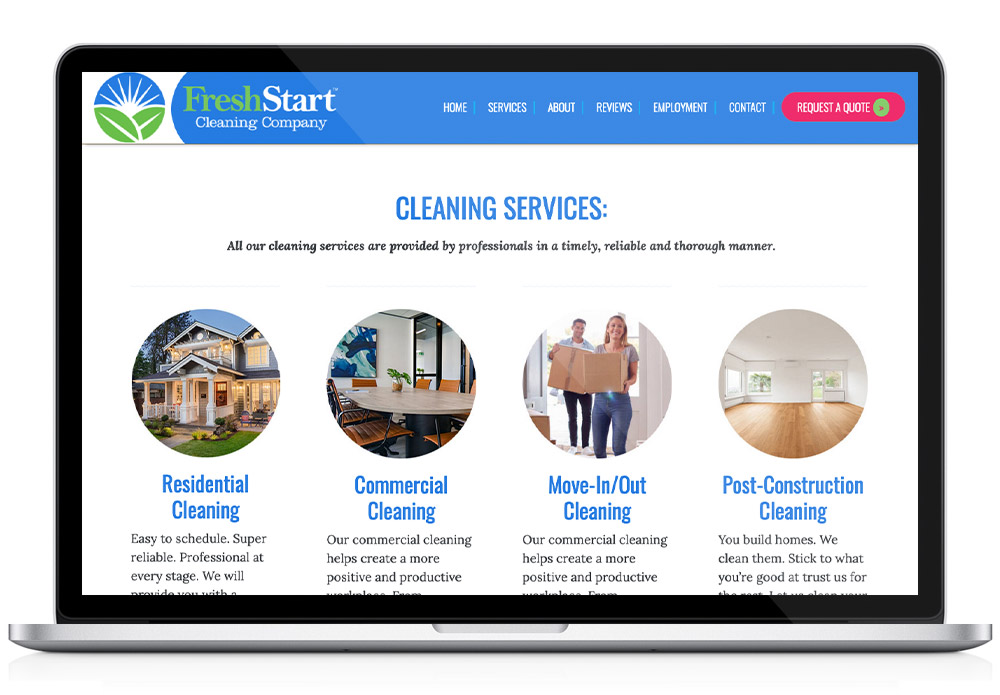 Fresh Start's website was expertly crafted on the reliable and flexible WordPress platform, featuring a customized theme tailored to meet their unique needs. The user-friendly interface boasts a convenient sticky header for seamless navigation throughout the site.
Custom post types were developed to enhance the website's functionality, with dedicated sections for their services. This allows Fresh Start's staff to effortlessly add, categorize, edit or remove their services, ensuring that their website remains up-to-date and relevant to their customers.
With a focus on usability and a commitment to excellence, Fresh Start's website stands out as a powerful tool for their business, providing a seamless online experience for their customers and a platform to showcase their expertise and accomplishments.