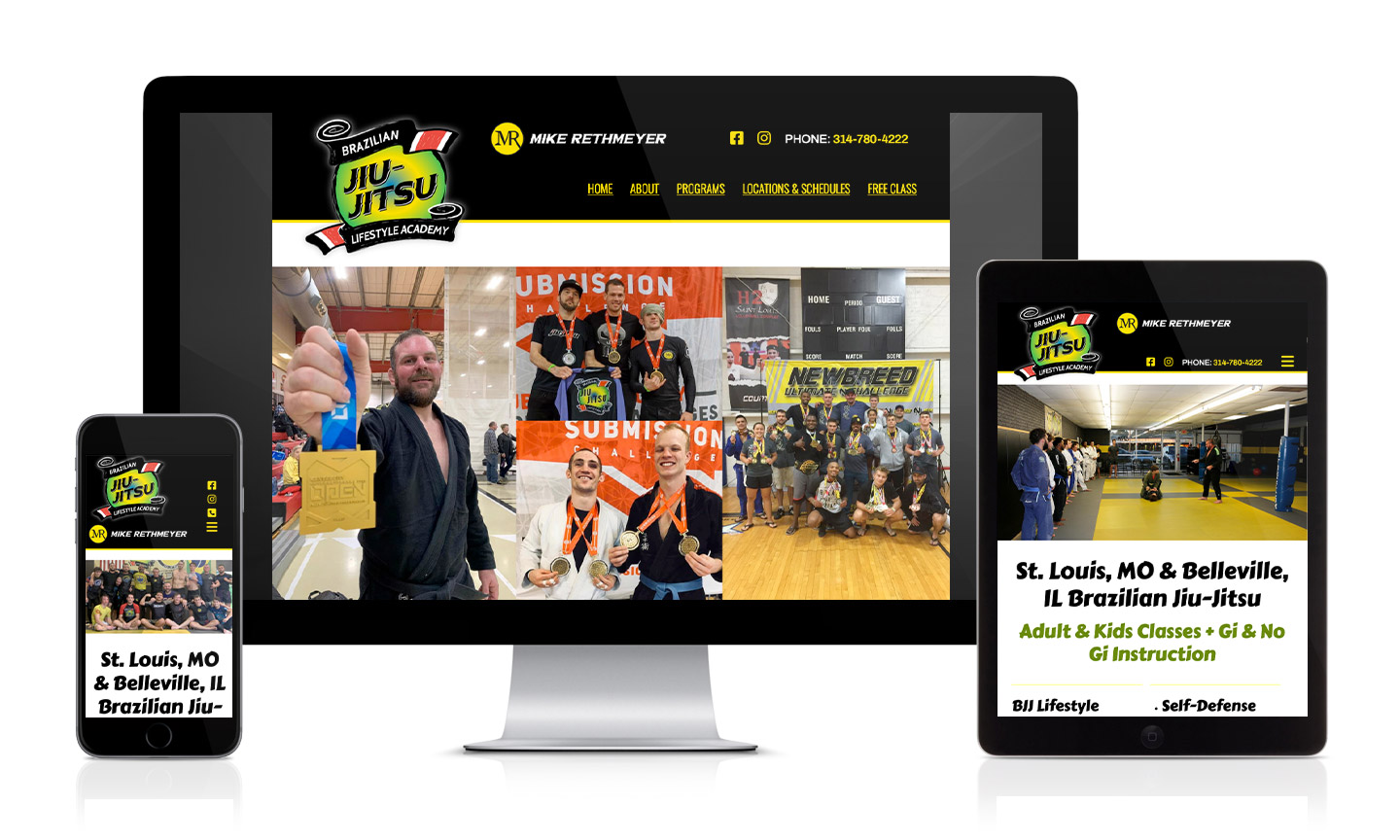 BJJ Lifestyle Academy Website
BJJ Lifestyle Academy is a top-tier Brazilian Jiu-Jitsu school with gyms in St. Louis, Missouri, and Belleville, Illinois. Led by "Brazilian" Mike Rethmeyer, a 3rd Degree Black Belt under Leo Peçanha, the academy provides comprehensive martial arts programs for adults and kids, teaching both gi and no-gi techniques – along with some Judo basics. Whether you're a beginner or an advanced practitioner, their classes cater to all skill levels.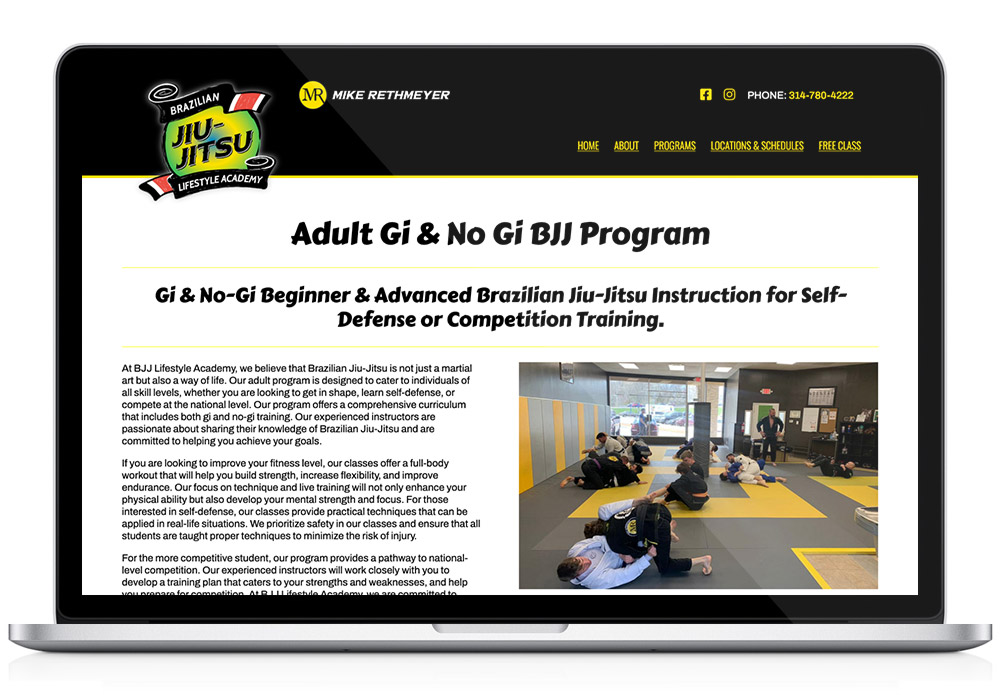 Visual Lure, a leading St. Louis web design and development agency, meticulously crafted this WordPress website using a clean-coded custom responsive theme. We leveraged the power of Master Slider to create an engaging slideshow on the homepage. For the interior photo gallery, we utilized the robust NextGEN Gallery.
In addition to the seamless design and functionality, we took care of all the onsite SEO. This included merging two domain names while preserving valuable ranking power through careful implementation of 301 redirects. By doing so, we ensured that the website's search engine rankings remained unaffected during the transition. To further enhance the website's visibility, we installed Google Search Console and submitted an XML sitemap. This proactive approach allows search engines to efficiently crawl and index your website.
Furthermore, we are committed to providing comprehensive citation support, which plays a pivotal role in achieving excellent rankings. Through our diligent efforts, we will ensure that your website gains the recognition and visibility it deserves in online directories and listings.