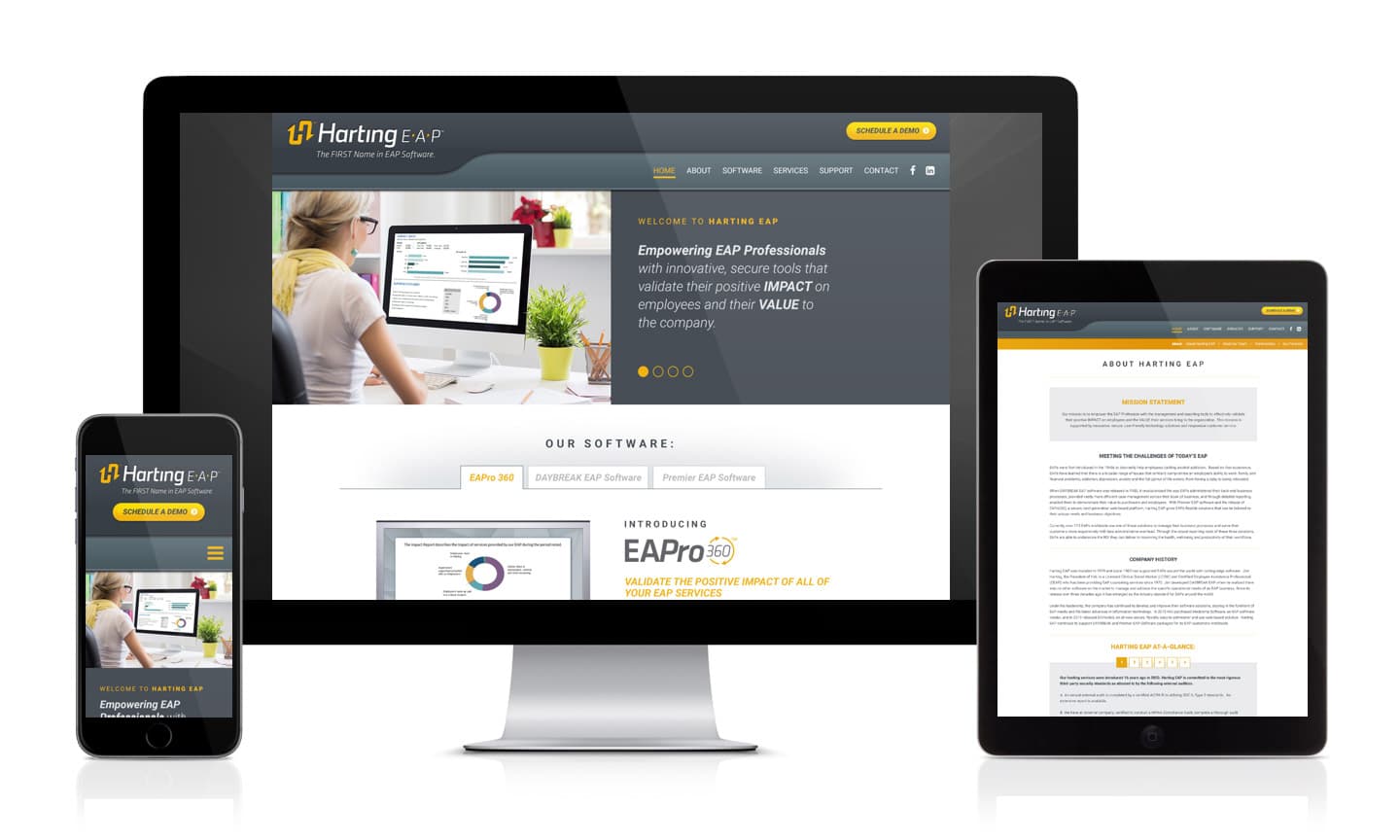 Harting EAP Website
Harting EAP is the industry leader in EAP software development. They empower EAP professionals with innovative, secure tools that validate their positive impact on employees and their value to their companies.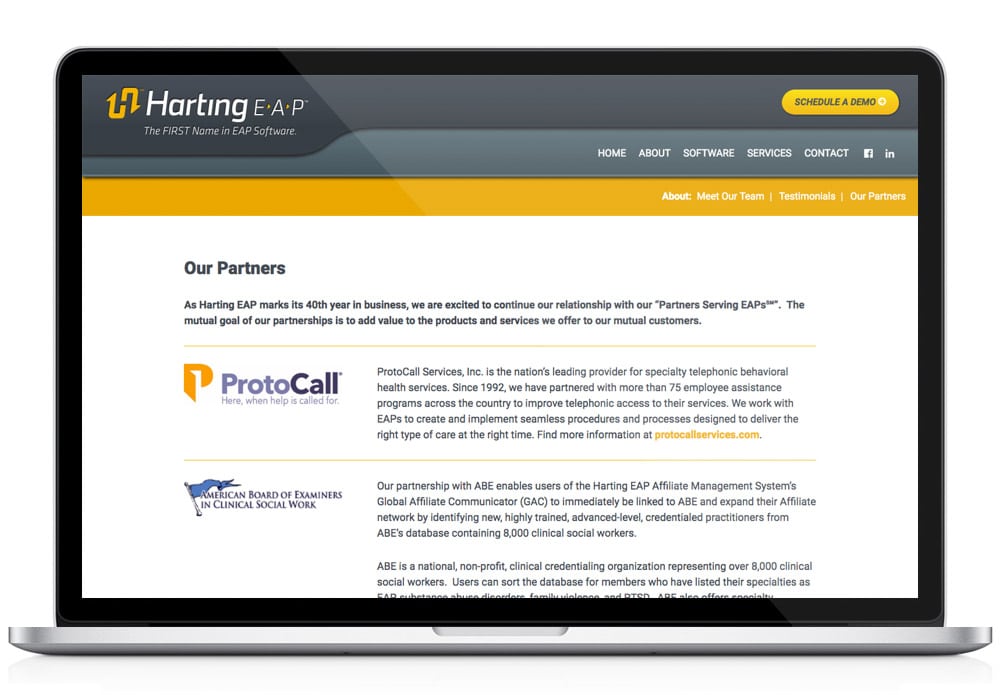 This website was developed in WordPress using a custom theme. It features a sticky header for convenience navigation, a high-performance slideshow, easy to use column short codes for flexible layouts, our custom testimonials widget, and multiple sections that use WYSIWYG editors for easy maintenance.
In addition to the design and development, Visual Lure also provided SEO/search engine optimization services.