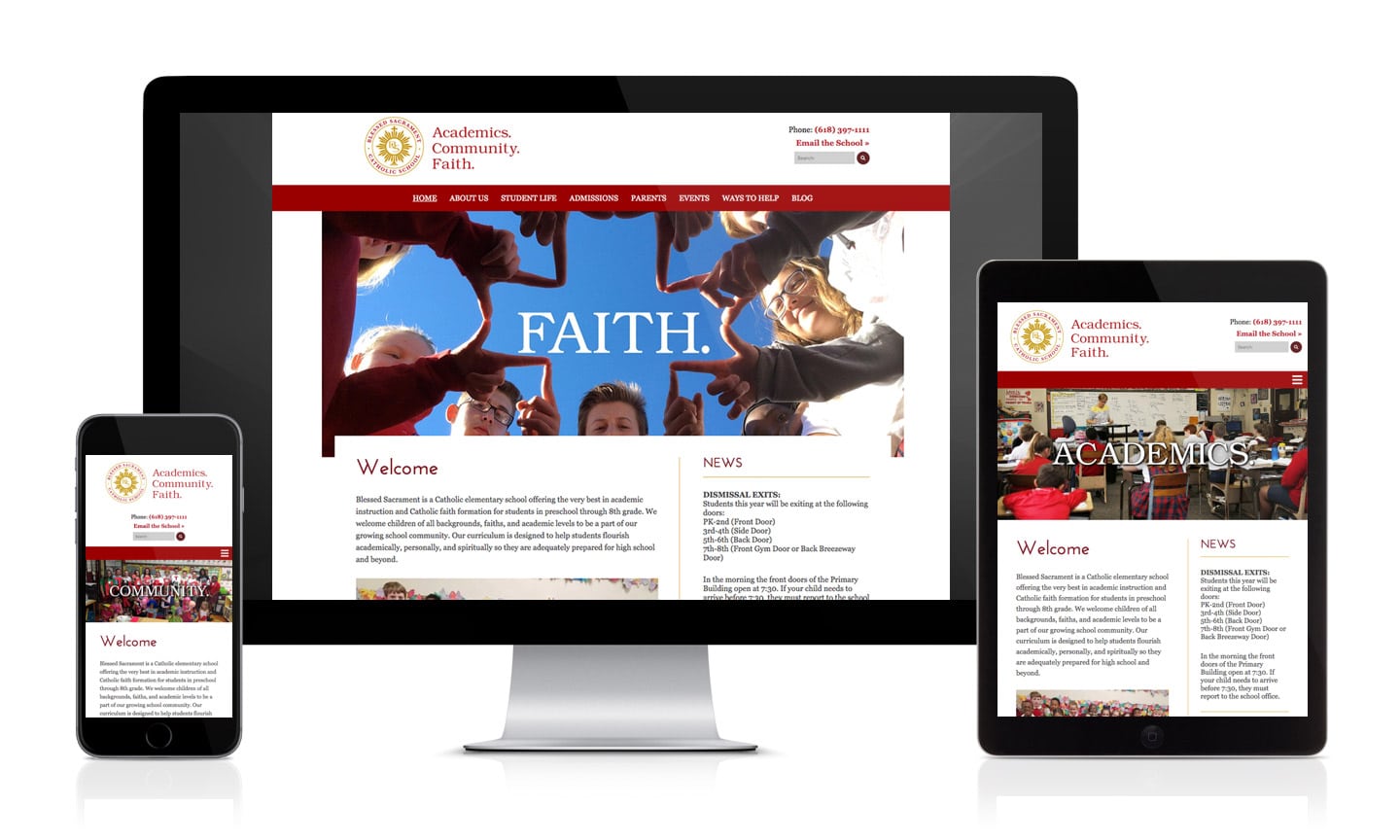 Blessed Sacrament School Website
Blessed Sacrament Catholic School is a pre-K to 8th grade Catholic school located in Belleville, Illinois. The school is committed to the moral, intellectual, and physical development of the children they educate. Their primary goal is to help their students internalize the message of Christ, to love God and to demonstrate it in their daily lives.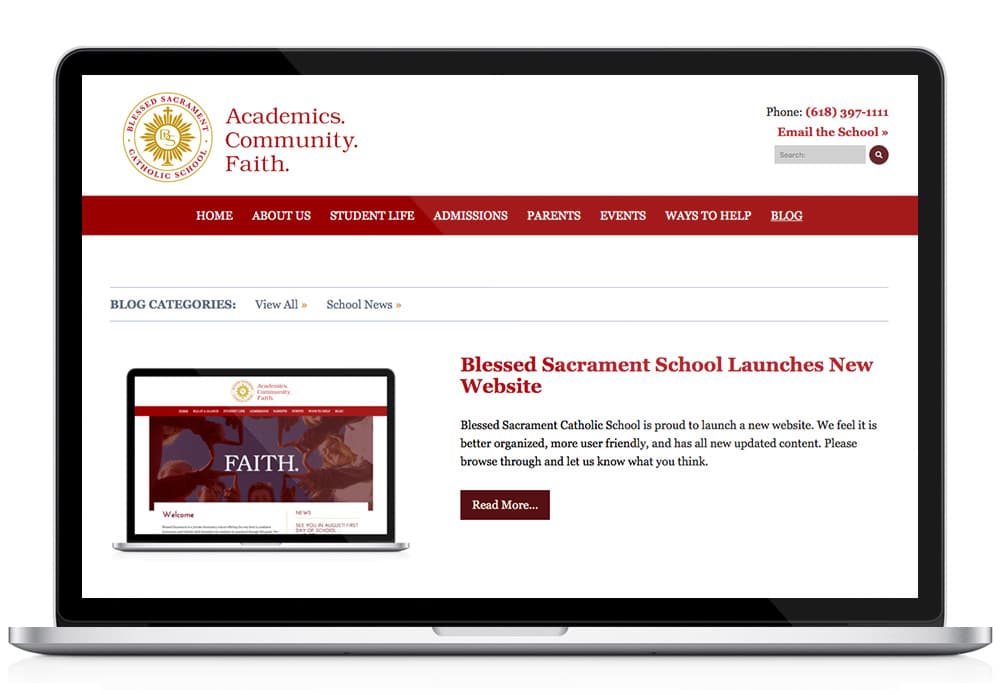 Using the custom WordPress theme we designed and developed for Blessed Sacrament Church (the school's parish), we slightly modified the layout, colors and backgrounds to match the school's branding.
The website features a sticky header for convenient navigation, easy to edit widgets and widget blocks, a fully integrated blog, column shortcodes for layout flexibility, and a calendar plugin making it easy for staff to manage events.
Visual Lure also provided (actually donated) photography services which are featured in most of the page banner images.