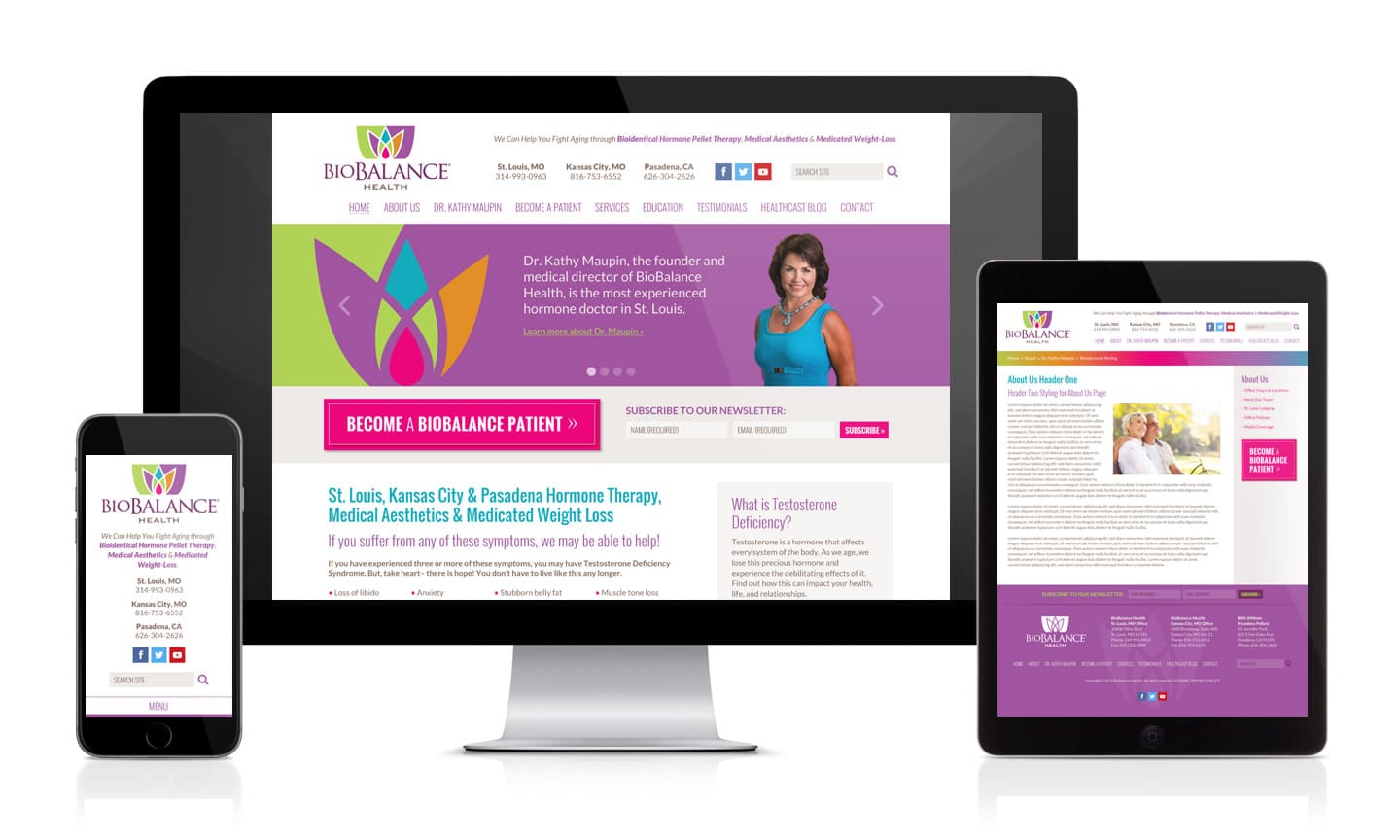 BioBalance Health Website
BioBalance Health is a hormone therapy, medical aesthetics and medicated weight-loss practice headquartered in St. Louis, Missouri. They also have an office in Kansas City along with an affiliate in Pasadena, California. It was founded by Dr. Kathy Maupin, the leading and most experienced hormone doctor in St. Louis. Their old website's navigation and sitemap was void of logic and their new patient signup workflow wasn't user-friendly. This was causing a huge drop-off in online patient registrations.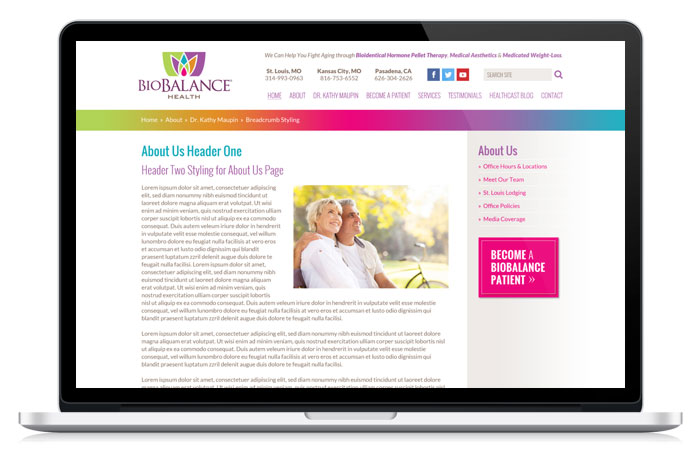 Visual Lure completely restructured the entire website along with redesigning their new patient registration process. Since the new website launched, BioBalance has seen a 50% increase in weekly new patient registrations. Custom designed pages included the home page, a template page, a staff page and a number of the blog pages. Visual Lure was also responsible for transferring all the old content over and search engine optimizing the entire site.
---
"I highly recommend Visual Lure for web design and search engine optimization.  Justen and the Visual Lure team truly listened to our needs and completely redesigned our website.  Our website is our primary vehicle for new patients, and we have seen a new patient increase of 25% since the site went live.  We now have a unique, professional, well organized, and efficient website, and we couldn't be happier."
— Joe Baalmann
COO, BioBalance Health